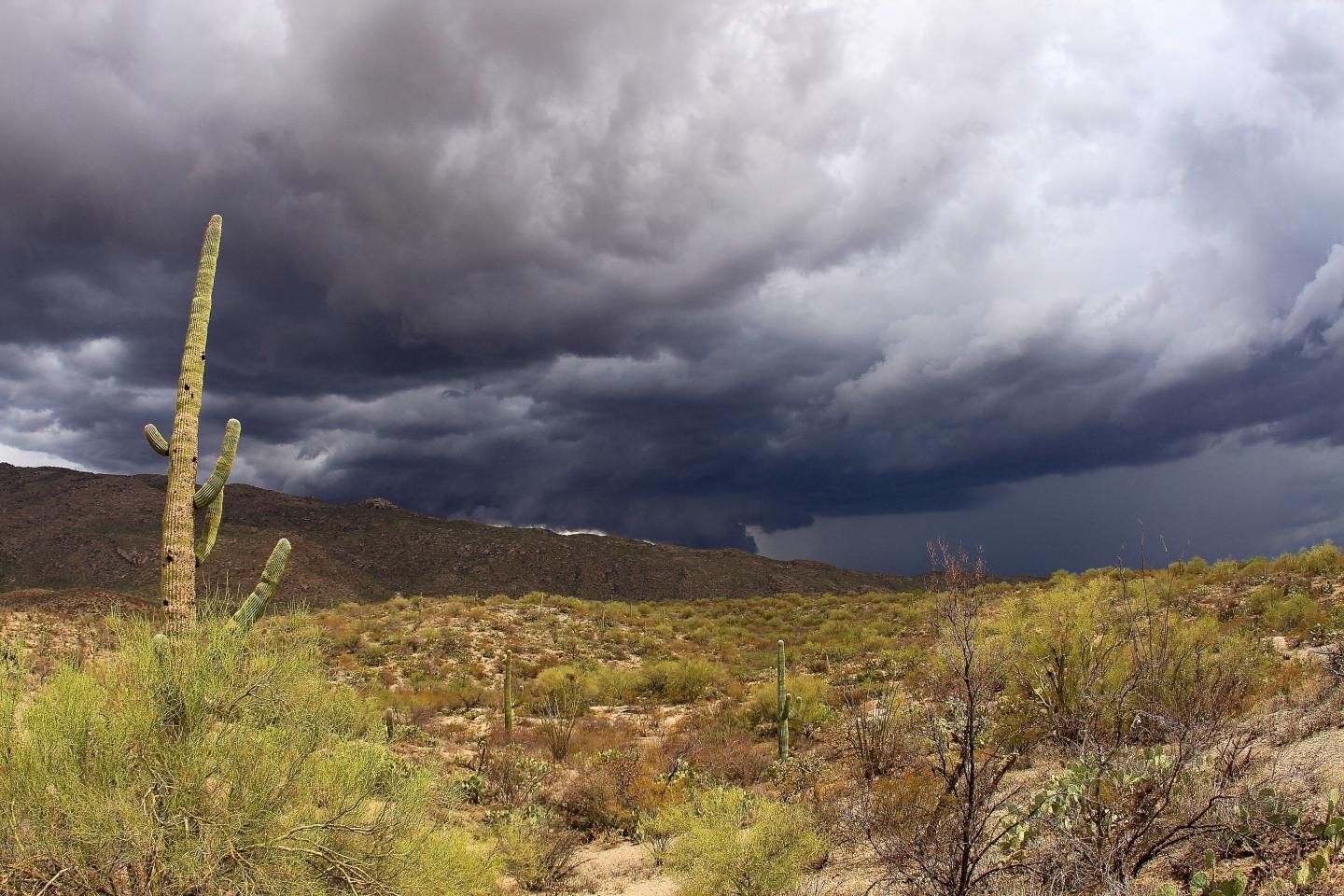 Flash floods in Arizona's Tonto National Forest swept away a family relaxing at a popular swimming hole about 100 miles northeast of Phoenix, killing nine, including five children and four adults, with a 13-year-old boy still missing.
A flash-flood warning had been in effect for the area, but the group—enjoying pleasant weather at the swimming hole near Grayson, Arizona—was unaware of the downpour taking place a little ways upstream in the mountains of the national forest. Fire swept through the area earlier this summer, making the surface less permeable to rain and more prone to producing dangerous flash floods and mudslides, according to reports.
Flash floods, which have killed at least 40 in Arizona alone since 1996, are largely a result of the North American monsoon. This system is similar to the better-known Indian monsoon, though not as intense. It is caused by a reversal in weather patterns of the winter, which generally flow from west to east. But intense heating throughout the Southwest creates areas of high pressure in the Sierra Madre mountains, which run northward through Mexico into Arizona and New Mexico, with a corresponding low-pressure system in the eastern Pacific. This setup draws moisture from the gulfs of Mexico and California in a counterclockwise loop into the Southwest, often creating intense thunderstorms and torrential rains from July to mid-September.
The Southwest monsoon is important to the region, providing 60 to 80 percent of the annual rainfall of northwestern Mexico. It also accounts for nearly half the precipitation in New Mexico, and more than one-third of the total for Arizona.
These storms are important for helping to fight wildfires in the region, and the average number of fires declines significantly in mid-July. But they can prove hazardous, as this tragedy shows. Because of monsoon rains, campers are advised to never set up tents in dry washes during monsoon season.
This weather system also provides water vital for wildlife, and the monsoon seasons draws a bevy of colorful animal (and human!) life to the Southwest.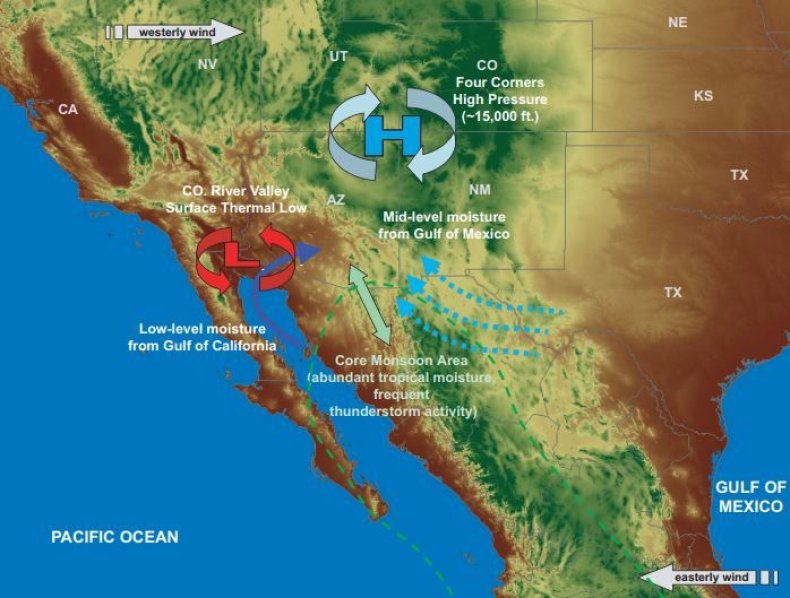 The rains are most intense in the mountains, especially the "sky island" region of southern Arizona and New Mexico, which are the most biodiverse places in the continental United States. Moist air brought in from the ocean drops water as it raises in elevation. For that reason, a monsoon doesn't usually affect low-lying areas.
Scientists once debated whether the system was a "true" monsoon, which is defined as "a persistent surface windflow pattern caused by differential heating that shifts direction from one season to another," according to the University of Arizona. But there is no general consensus that it is indeed a monsoon. It's still mysterious. "Its onset, strength and regional extent are not well predicted, and a physical understanding of key processes governing its life cycle remains elusive," the Desert Research Institute notes.