Arizona and Florida Point the Way to Better K-12 Education | Opinion
Public education may have reached a crossroads. We really wanted it to work, but millions of women exited the workforce to educate their children during the coronavirus pandemic and many may not come back. The census recently announced a surge in homeschooling (as opposed to distance learning) from 5.4 percent last spring to 11.1 percent in the fall. Polls indicate many more are considering following suit. Avoiding a messy breakup with public schooling will require lawmakers to embrace pluralism in parents' preferences. The existing system has proven excessively rigid for families and teachers alike. One size fit few, but a varied set of schools will prove to be a much better fit for far more.
Arizona and Florida have done the most to take up this challenge to diversify schools. Both states have seen strong gains in overall academic performance—as well as large achievement gains for low-income students, students with disabilities and minority students. Back in the early 1990s, both states had student bodies that were more than 60 percent white and scored very poorly on national exams. Today both have "majority-minority" student populations and much higher academic achievement.
How'd they do it?
In 1994, a bipartisan majority of Arizona lawmakers passed the broadest charter school law in the nation and adopted an "open enrollment" policy that allowed families to enroll their children in public schools outside their zoned district, tuition-free. Arizona now has the highest percentage of students nationwide attending charter schools (over 20 percent), a robust system of open enrollment between district schools and tax-credit scholarships for families wishing to enroll their children in private schools. Arizona even offers state-funded K-12 education savings accounts that families can use for tuition, tutoring, online learning, homeschool expenses, special needs therapy and more.
A majority of Phoenix-area students attend schools other than the one assigned based on their zip code. Instead of a one-size-fits-all system, Arizona families can now choose between schools focused on the arts, classical education, science and technology. One can hardly fail to notice the diversity, pluralism and variety.
Florida lawmakers took the lead in K-12 reform under former governor Jeb Bush in 1999. The state's multi-faceted improvement strategy included the expansion of public and private parental choice and a strong focus on early literacy. Charter schools, virtual learning options and private choice programs for low-income students and children with disabilities all became available for families statewide.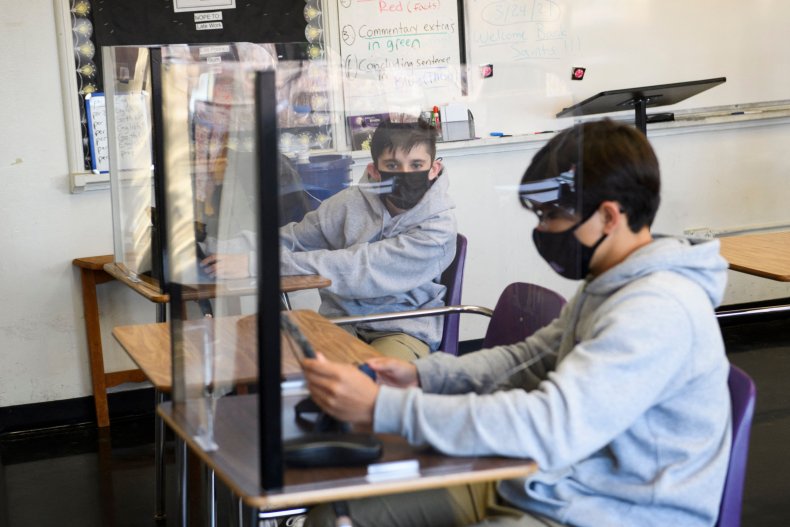 Florida and Arizona lawmakers have emulated each other over the years. Arizona lawmakers, for instance, adopted A-F school grading and early childhood literacy policies based on Florida policies. Florida lawmakers also pioneered school choice for students with disabilities. Arizona lawmakers created a new form of choice for students with disabilities: K-12 education savings accounts. Florida lawmakers took note and created the nation's largest education savings account program.
Over the last two decades, both Arizona's and Florida's schools saw surges in academic performance, including among disadvantaged student groups. During Gov. Bush's time in office, Florida's Hispanic and African American students began displaying average fourth grade reading scores equal to, or better than, the averages for all students in a number of states.
Florida's student body grew more diverse, options for families grew and academic achievement increased. In 1999 only 52 percent of Floridian students graduated from high school, but 90 percent did in 2020. More attend and graduate from college as well. Finance and technology firms flocked to Miami over the last year for many reasons. The long and successful effort to create a diverse, well-educated workforce surely contributed.
Arizona's academic surge came after 2009, during the Great Recession. The property crash was rough on Arizona's economy, but it had the silver lining of making inexpensive property available to high-demand charter school networks. Open enrollment, charter schools and private choice all expanded.
Stanford University's Opportunity Project recently published nationwide data showing that Arizona students had the highest level of academic growth from 2007 to 2018. Arizona students and educators also achieved the highest rate of academic growth both for all students and for low-income children.
Policymakers in Florida and Arizona opened opportunities for teachers to create their own schools to fulfill their own vision of education. Families take the lead in deciding which schools grow and which fail to survive, and that trend has only spread during coronavirus lockdowns. "Pandemic pods," which parents use to collaborate on new educational opportunities, have been the biggest innovation during the COVID-19 crisis. Teachers benefit from expanded choice as well; not every great teacher thrives in big bureaucratic systems. Not surprisingly, innovative teachers in Arizona and Florida began creating teacher-led small schools well before the pandemic.
Our education system was broken for disadvantaged students long before the COVID-19 led to educational calamity. Taking power away from administrators and giving it to teachers and families can provide better opportunities—and better outcomes—for America's children.
Matthew Ladner is a Fellow at EdChoice.
The views expressed in this article are the writer's own.