Arizona Republicans Prevent Attempt to Oust Representative Formerly Arrested on Child Porn Charges
Arizona Republicans stopped an attempt to remove a lawmaker formerly arrested for charges of child pornography from the House of Representatives.
Democrats had sought to remove Republican Representative David Stringer from the House, but Majority Leader Warren Petersen undertook a procedural move to prevent the vote from taking place on Monday, according to Tuscon.com.
Stringer had been arrested in Maryland in 1983 for multiple sex offenses, including child pornography, The New Phoenix Times reported last week, citing Maryland State Court records that were supposed to be expunged.
The paper reported that the representative entered a judgment of guilt, received five years probation and was told to obtain treatment at a clinic patronized by "people with sexual disorders," according to the New Times. The records were expunged in 1990, Baltimore Police Department Detective Jeremy Silbert told the outlet.
Nadine Maeser, a spokesperson for the Maryland Judiciary, told the New Times to dispose of the records. "Because the law prohibits reviewing and disclosing information from an expunged record, you are instructed to destroy or return these records immediately," Maeser wrote to the paper, which said it had obtained the court papers lawfully.
Stringer's office, Petersen's office and the state GOP did not immediately respond when contacted by Newsweek. Stringer told Capitol Media Services that "I have never been convicted of a crime" and "the case was expunged 29 years ago." He said he had no criminal record.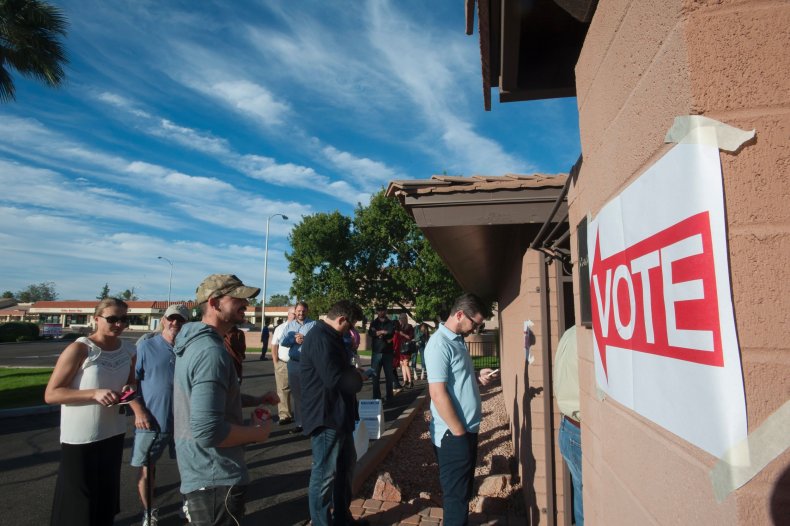 Democratic Representative Reginald Bolding had introduced the motion to oust the Republican. "I don't know what happened in 1983" he said, according to the New Times. "But I can tell you allegations of a sexual nature that was not disclosed to this body, to our voters. That is not transparency. That is unbecoming of a member of this institution."
When proposing the removal effort, the Democrat also mentioned racist comments that Stringer had made last year.
Stringer had previously faced criticism for racist comments, made to university students on November 19, in which he said that "African-Americans and other racial groups don't … blend in" when they come to the U.S. Before the November comments, he called immigration "politically destabilizing" and said it is an "existential threat" because "there aren't enough white kids to go around."
Petersen said he wanted to ensure that Republicans had the chance to discuss the concerns about Stringer. He said the proper way of addressing the concerns would for the Ethics Committee to evaluate a complaint filed.
"It is of such an egregious nature that it is something that I feel needs to be known, that we need to look at [it]," Republican Representative Kelly Townsend, who filed the ethics complaint Monday, said. "Whether it was expunged or not, whether it was a plea deal or not, I think at this point ... that it is a cumulative thing we have in front of us that it rises to the level of the Ethics Committee where these type of things need to go"