Arizona's Republican-dominated Legislature is advancing a bill that critics say would ban books like The Grapes of Wrath and The Canterbury Tales from classrooms because of their portrayals of sex.
A state Senate panel on Wednesday voted to recommend passage of a bill that would require schools to obtain parental consent before teaching students any book that contains sexually explicit material.
The bill resembles legislation introduced in other states in response to reports of sexually explicit material being presented in classrooms, sometimes to young children. But opponents say it's overly broad and will prevent important topics and books from being taught.
Republican state Representative Jake Hoffman told the Arizona Senate Education Committee he introduced House Bill 2495 in response to graphic sexual content he said is being taught to children as young as 9. He said those materials include cartoons of sex organs and sexual acts depicted by illustrated teenagers. Other materials he said show students how to view porn or that it's "okay to have sex with a lot of people."
"I was reviewing some of the materials that are referenced and put in front of Arizona children, and one set of materials that I attempted to view actually required three separate YouTube warnings in order for me to view it on my computer," Hoffman told the committee.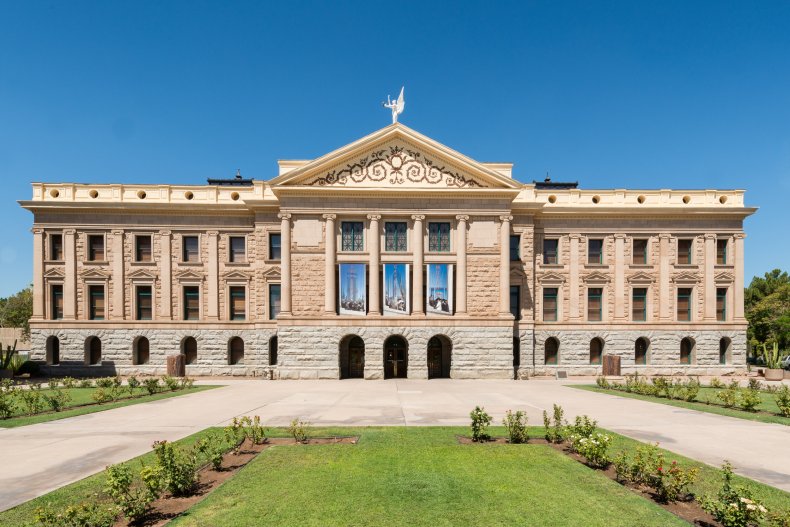 Democratic state Senator Jamescita Peshlakai asked, "What teacher would provide information like that?" She also asked if there was a process to report teachers who show students explicit material, and if parents should be more involved.
"It's your responsibility to know what your child is reading and learning," she said.
Democratic state Senator Christine Marsh said she worried the bill would create a "logistical and bookkeeping nightmare for teachers" who would end up not teaching books like Their Eyes Were Watching God, The Handmaid's Tale and To Kill a Mockingbird.
Hoffman said that the bill won't prevent important books from being taught, nor would it interfere with biology lessons. While he said many school districts aren't a problem, his bill was about preventing any child from being exposed to sexually explicit material at taxpayer expense.
Geoffrey Esposito, a representative of the ACLU of Arizona, called the bill "anathema to free speech and blatantly unconstitutional." He said the bill could also prevent students from obtaining Advanced Placement credits.
Lisa Fink, president of the Protect Arizona Children Coalition, told the committee her group supports the bill. She pointed to how Beyond Magenta, a book about transgender teens, could be found in almost all of the online library catalogs in Maricopa County and featured "descriptions of children performing sex acts with adults."
The bill, which already cleared the Republican-dominated House, was voted out of the committee on a 5-3 party line vote.
Newsweek has reached out to Hoffman and the ACLU for comment.