Arizona Gov. Blasts Nike For Halting Sales of American Flag Shoes, Threatens To Remove Incentives For Production Plant
Not long after news broke that Nike would shelve its "Betsy Ross Flag" shoe that was to debut this week, Arizona Gov. Doug Ducey said he would pull financial incentives for the company's new manufacturing facility planned for the west side of Phoenix.
The Arizona governor's tweet in the early-morning hours brought a response from New Mexico Gov. Michelle Lujan Grisham, who told Nike: "let's talk."
Nike announced Monday it would not sell the 'Betsy Ross Flag' Air Max1 USA, which had an American flag with 13 stars in a circle on the heel of each shoe. The decision was made after former NFL quarterback Colin Kaepernick requested the company not sell the shoe because he found the flag dating back to the American Revolution as a symbol that is offensive.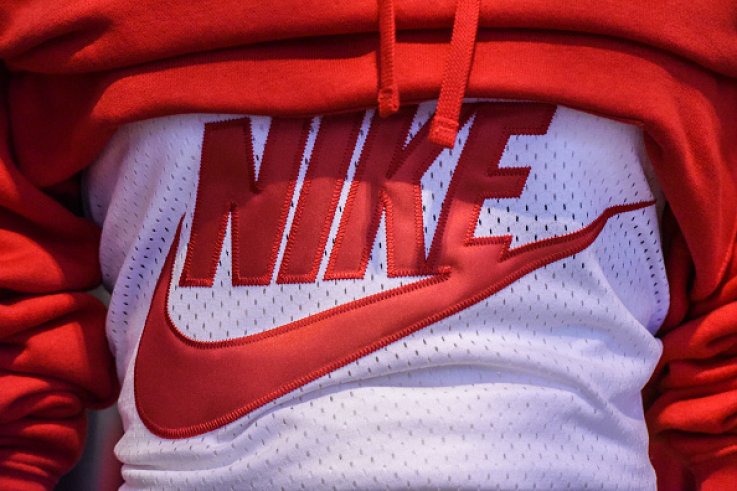 The shoe was scheduled to be released for sale this week in conjunction with Independence Day. Withdrawing the shoe from circulation brought criticism across social media, and the Arizona governor's office didn't waste time tweeting about it.
"Today was supposed to be a good day in Arizona, with the announcement of a major @Nike investment in Goodyear, AZ." Ducey tweeted at 2 a.m. PT.
Ducey continued with other tweets in a lengthy thread, saying, "Words cannot express my disappointment at this terrible decision. I am embarrassed for Nike."
"This country, our system of government and free enterprise have allowed them to prosper and flourish."
"Instead of celebrating American history the week of our nation's independence, Nike has apparently decided that Betsy Ross is unworthy, and has bowed to the current onslaught of political correctness and historical revisionism," Ducey continued.
He also said he intends to try and block $1 million in incentives to Nike in exchange for them moving a facility to Goodyear, Arizona, in which they vowed to bring at least 500 jobs and invest millions more into the community.
"Nike has made its decision, and now we're making ours. I've ordered the Arizona Commerce Authority to withdraw all financial incentive dollars under their discretion that the State was providing for the company to locate here," he said.
Later on Tuesday, Grisham responded with her own message to Nike.
However, it wasn't the State of Arizona that made the agreement with Nike, but rather the City of Goodyear, according to the Arizona Republic.
As part of the agreement between Nike and Goodyear, the giant shoe retailer within a five-year period would:
Employ at least 500 people with an average salary of $48,415
Pay two-thirds of employee premiums for health care
Invest $184 million in building improvements in the city
"We are delighted to welcome Nike to Goodyear," Goodyear Councilwoman Wally Campbell said. "We look forward to a long-lasting relationship."
Nike sent a statement that said it will continue seeking places to create jobs and its products within the United States.
"We...remain committed to creating jobs in the U.S., including a significant investment in an additional manufacturing center which will create 500 new jobs," the statement said.
Arizona Gov. Blasts Nike For Halting Sales of American Flag Shoes, Threatens To Remove Incentives For Production Plant | News