Arizona Reports ICUs Are 91% Full As Nearly 1 in 4 Tested for Coronavirus Came Back Positive
The Arizona Department of Health Services on Friday reported that ICU's are at 91 percent capacity after nearly a quarter of coronavirus tests conducted in the state returned positive.
Almost 25 percent of the state's tests for coronavirus returned positive on Thursday, reported Axios. According to the DHS' website, 1,520 ICU beds were occupied, leaving only 156 beds still available.
The state reported over 4,000 new cases on Friday and 31 new deaths. Arizona's DHS website shows that more than 91,858 confirmed cases in total have been recorded in the state and over 1,780 deaths.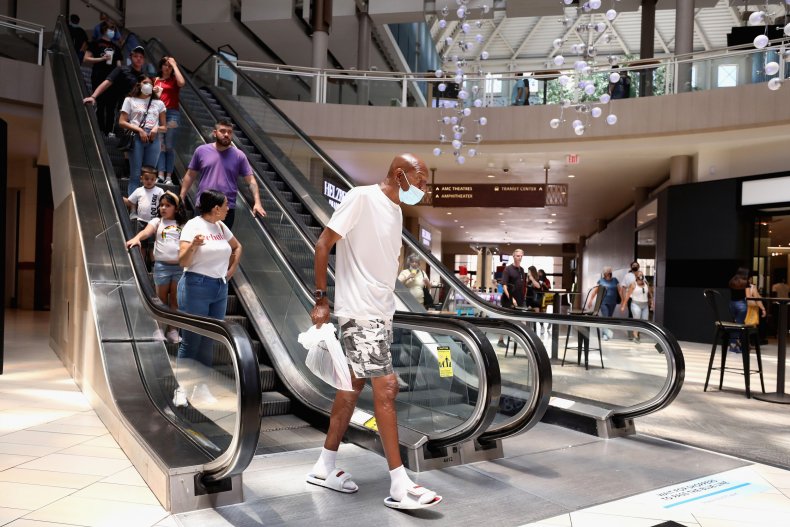 On June 29, Arizona Governor Doug Ducey signed an executive order that prohibits large gatherings. The governor's order also placed reopening bars, gyms, movie theaters and waterparks on hold.
In addition, Ducey signed an executive order to postpone the first day of school for in-person learning until August 17. "We can pause, and our aspirational goal is to get these establishments reopened in 30 days with enforcement by county health officials, but we're going to be monitoring the data along the way, and we're going to do everything necessary to protect public health," he said in a press conference on Monday.
In an effort to limit large public gatherings, Ducey also said that the Department of Liquor and Control would stop issuing special event licenses and also offered new guidance on pools.
The state has requested more medical professionals to assist their hospitals. "Right now our incident commanders are telling us that we have ample capacity and ample equipment, capacity being beds, equipment being things like ventilators, drugs those types of things, where we're short is staffing," Major General Michael McGuire told ABC 15.
Newsweek reached out to the Arizona Department of Health Services and Governor Doug Ducey's office for comment but did not receive a response by publication.
Ducey has attributed a number of the new cases to young people. "We are seeing a different spread of the virus at this time in the United States and in Arizona versus what we became so familiar with on the East Coast in March and April," the governor said on Monday. "We're seeing increases in young people, and in Arizona that's making up a large portion of our new cases."