Ex-GOP Arizona Governor Says Republicans in a 'Shambles' over Post-Election Fraud Claims
The former governor of Arizona, Jan Brewer, has said her state's Republican Party is in a "shambles" as she weighed in on the controversy over unsubstantiated claims of election fraud made by its chairperson, Kelli Ward.
Ward has been trying to undo the result in Arizona, whose 11 electoral college votes went to President-elect Joe Biden. His 10,457-vote margin made him the first Democrat to win the Grand Canyon State for 24 years.
Ward filed a lawsuit in Maricopa County Superior Court that challenged how signatures to authenticate mail-in ballots were verified in the county. Ward also questioned the process that election officials used to count ballots that tabulation machines could not read.
But on Tuesday, the Arizona Supreme Court upheld a lower court's finding that there was no misconduct, fraud or illegal voting in the general election.
Brewer was asked on radio station KTAR FM about legal challenges against the result and whether they might drive GOP members away from the party.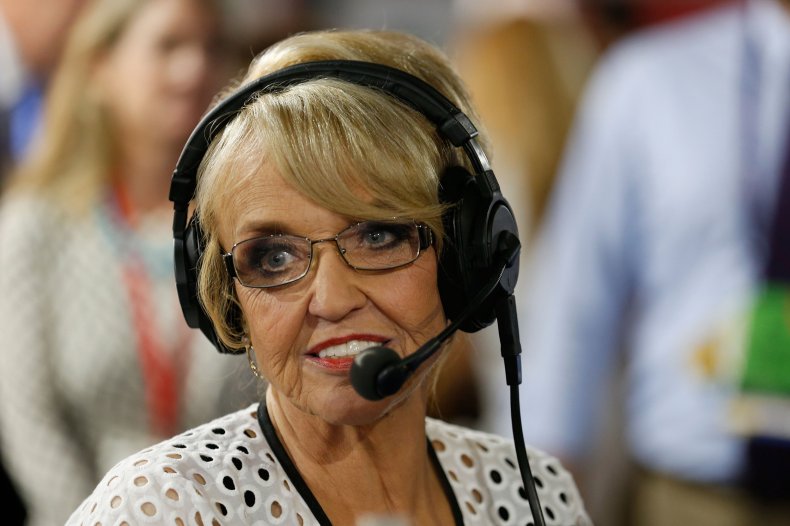 "It has been somewhat disheartening, because our party has [been] a bit in the shambles and I hope that it gets recovered because we have a good message," she told The Gaydos and Chad Show.
Brewer, who was governor between 2009 and 2015, said Ward and the current governor, Doug Ducey, who has accepted the election result, should prioritize moving the party forward.
"She [Ward] is the chairman of our Republican Party, the leader of our party is the governor, and they are supposed to be working collectively together to get Republicans elected and get them in there with our philosophy—and that hasn't shown to be what they have been doing."
Brewer said Arizona had used mail-in ballots for more than two decades and therefore "we have got it pretty much worked out...I have no questions about our process in Arizona. In America we have the right to question it, but show me the proof."
She added: "The judges have spoken. I am familiar enough with the processes and the law that it probably ruled in the right way."
When asked if there were other candidates to be party chair when the post comes up for renewal in January, Brewer said: "I think there are people out there that realize we need to get our party structure going in a different direction."
She added: "There are rumblings out there that there might be a change."
Newsweek has contacted Ward's office for comment.
The graphic below provided by Statista shows the amounts spent in election campaigns this century.