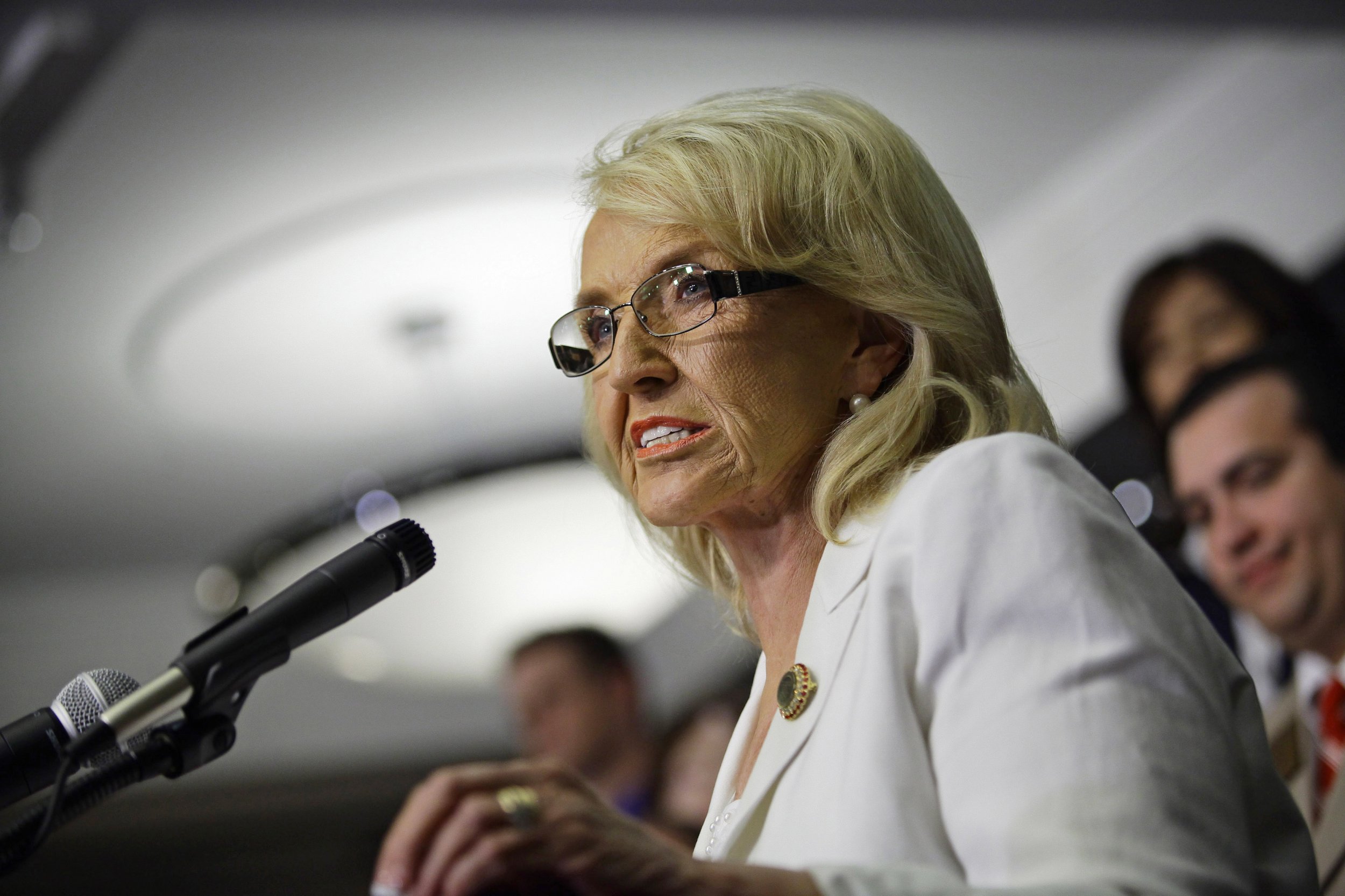 (Reuters) - Arizona lawmakers gave final approval on Thursday to a bill that would allow businesses to refuse service to customers when such work would violate their religious beliefs, in a move critics describe as a license to discriminate against gays and others.
Under the bill, a business owner would have a defense against a discrimination lawsuit, provided a decision to deny service was motivated by a "sincerely held" religious belief and that giving such service would have substantially burdened the exercise of their religious beliefs.
"The Arizona legislature sent a clear message today: In our state everyone is free to live and work according to their faith," said Cathi Herrod, president of the conservative Center for Arizona Policy, which helped write the bill.
The bill passed the Republican-controlled state House of Representatives 33-27 on Thursday, a day after it won similar approval in the state Senate. It will go to Republican Governor Jan Brewer, who has not indicated whether she will sign it.
The American Civil Liberties Union branded the legislation as "unnecessary and discriminatory," saying it had nothing to do with God or faith.
"What today's bill does is allow private individuals and businesses to use religion to discriminate, sending a message that Arizona is intolerant and unwelcoming," said Alessandra Soler, executive director of the ACLU of Arizona.
The Arizona law is seen by critics as an attack on the rights of gays and lesbians to equality under the law at a time when same-sex marriage activists have notched several court victories in recent months.
Some 17 U.S. states and the District of Columbia now recognize gay marriage in a trend that has gained momentum since the U.S. Supreme Court ruled in June that legally married same-sex couples nationwide are eligible for federal benefits.
Since mid-December, federal judges have ruled curbs on same-sex marriage unconstitutional in Oklahoma, Utah and Virginia, although the decisions have been stayed pending appeal. The New Mexico Supreme Court has also legalized gay marriage.
But Arizona is among more than 30 states that still ban gay or lesbian couples from marrying, by constitutional amendment, statute or both.
House Minority Leader Chad Campbell, a Democrat who opposed the measure, called it "state-sanctioned discrimination" that clearly targets members of the gay community.
"We're telling them, 'We don't like you,'" Campbell said, during a heated floor debate. "'We don't want you here. We're not going to protect you, we don't want your business, we don't want your money and we don't want your kind around here.'"
State Representative Eddie Farnsworth said the bill was wrongly being portrayed as discriminatory and that it only made "minor tweaks" to current state law.
"This is simply protecting religious freedom that is recognized and defended and supported in the First Amendment that the founders wanted - nothing else," he said.