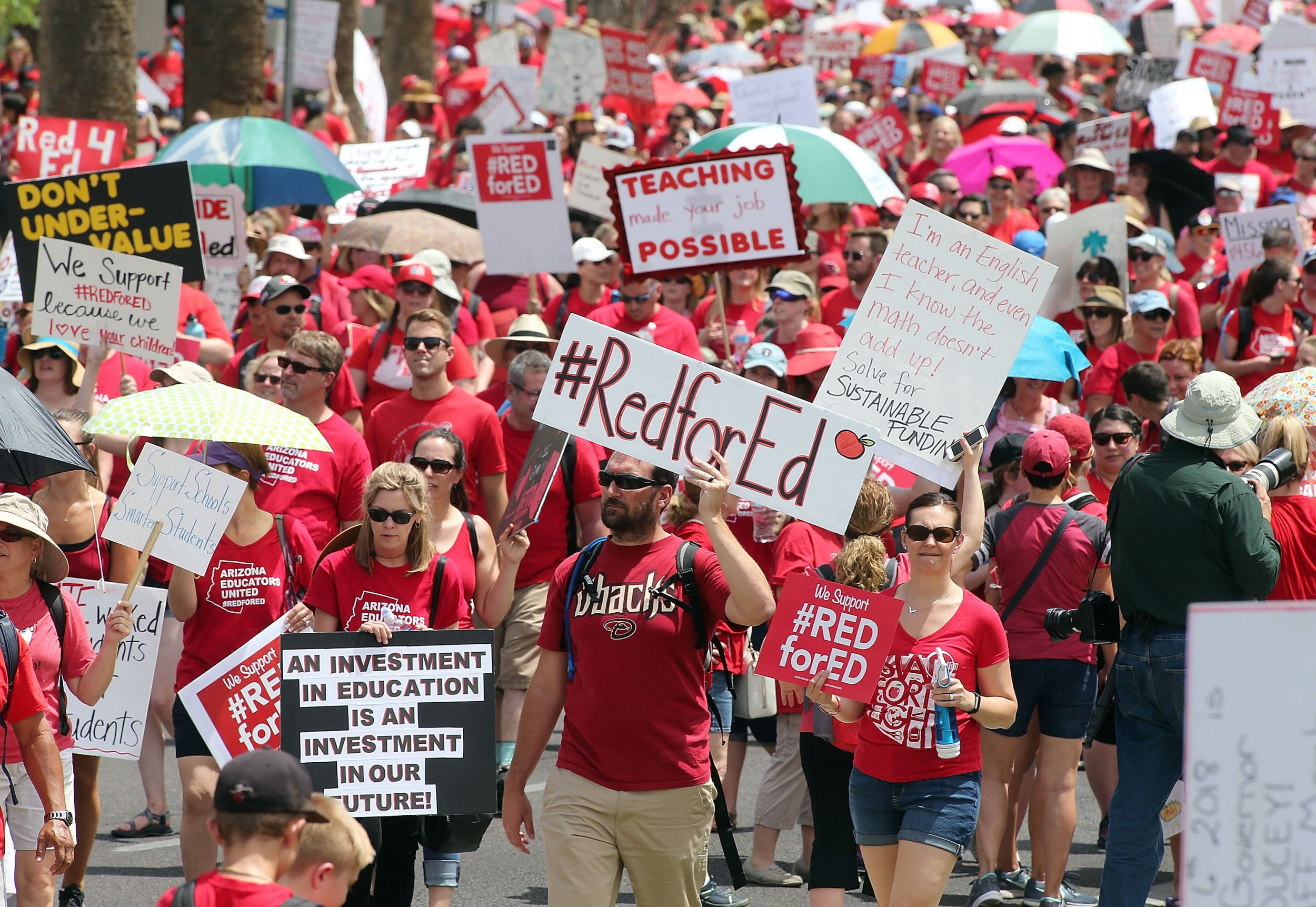 Arizona State Representative Mark Finchem, an Oro Valley Republican, gleaned far-right propaganda from the anti-Muslim David Horowitz Freedom Center in a proposed ethical code for teachers in December.
House Bills 2002 and 2015, which Finchem and State Representative Kelly Townsend proposed, respectively, last month, would allow the state to fire teachers who discuss politics, religion or racial issues in classroom settings, reported NYMag.
In HB 2002, Finchem proposed nine points lifted directly from the Stop K-12 Indoctrination campaign, which the David Horowitz Freedom Center sponsors, according to the Phoenix New Times.
However, it was already illegal for educators to practice political activism in public schools in Arizona. A state law prohibits using public resources to influence elections.
Educators have criticized Finchem's bill, claiming it was retaliation for the #RedForEd teachers' strike in Arizona last year.
The Southern Poverty Law Center describes David Horowitz as "a driving force of the anti-Muslim, anti-immigrant, and anti-black movements."
Peter Greene, an education policy blogger, initially noticed the great similarities in language between the Stop K-12 Indoctrination document and Finchem's version.
The language in Finchem's proposed educator code of ethics specifically restricts teachers from engaging in political advocacy.
For example, Finchem and the Freedom Center use the same language in this statement, proposing that teachers shall not "Endorse, support, or oppose any candidate or nominee for public office or any elected or appointed official regardless of whether such official is a member of the local, state or federal government," as the Arizona Capitol Times reported.
The language in both Finchem's bill and the Stop K-12 Indoctrination code reads virtually identical—that teachers not "segregate students according to race, or single out one racial group of students as being responsible for the suffering or inequities experienced by another racial group of students."
The Arizona Capitol Times reported Finchem's bill would require the Arizona State Board of Education to do something the law already prohibits: require the board to adopt uniform rules for all certified teachers in "taxpayer-supported schools" to bar them from a litany of political activities in school.
Activities listed include the endorsement or opposition of any candidate, nominee or elected or appointed official; any pending or enacted legislation, rule or regulation; any pending, proposed or decided court case; or any pending, proposed or executed executive action, reported the Arizona Capitol Times.
Finchem also proposes a prohibition on "any controversial issue that is not germane to the top of the course or academic subject," where a "controversial issue" is defined as "a point in a political party platform."
The Stop K-12 Indoctrination website describes a perceived tide of leftist indoctrination rising in American public schools.
"Our public schools have traditionally been the cornerstone of our country's democratic values, teaching students how to think not what to think. No longer," reads the Stop K-12 Indoctrination website. "Today, no age group and no corner of our K-12 classrooms are immune from the left's ideological aggression."
Finchem said his proposal stems from reports from parents complaining about teachers allegedly espousing personal views in the classroom.