Republican Legislator Calls Mandatory Vaccinations 'Communist' Amid Measles Outbreaks Across Country
An Arizona lawmaker called mandatory vaccinations "communist" on Thursday as the state government contemplates vaccine exemption legislation.
"It seems we are prepared to give up our liberty, the very sovereignty of our body, because of measles," Republican State Representative Kelly Townsend wrote on Facebook. "I read yesterday that the idea is being floated that if not enough people get vaccinated, then we are going to force them to. The idea that we force someone to give up their liberty for the sake of the collective is not based on American values but rather, Communist."
She later wrote "shoot, maybe I meant to say Socialist" and "I can only continue to push that my point is fundamentally about whether or not the government can force you to take an injection. That indeed, would be Communism."
Townsend's comments came a day after Governor Doug Ducey said that he would not approve legislation that could have a detrimental effect on public health, reported The Arizona Republic.
"I'm pro-vaccination, I'm anti-measles. I want to see fewer people being exposed to measles and the other things that we've spent decades through research and development in the medical industry and health care making our country a better place and safer place to live," Ducey said.
Last week, the state's House Health and Human Services Committee endorsed three bills that could result in decreased immunizations for children.
The National Immunization Survey found in 2015 that 84.1 percent of children in Arizona had been vaccinated against measles, mumps and rubella, making it the state with the lowest MMR vaccination rate.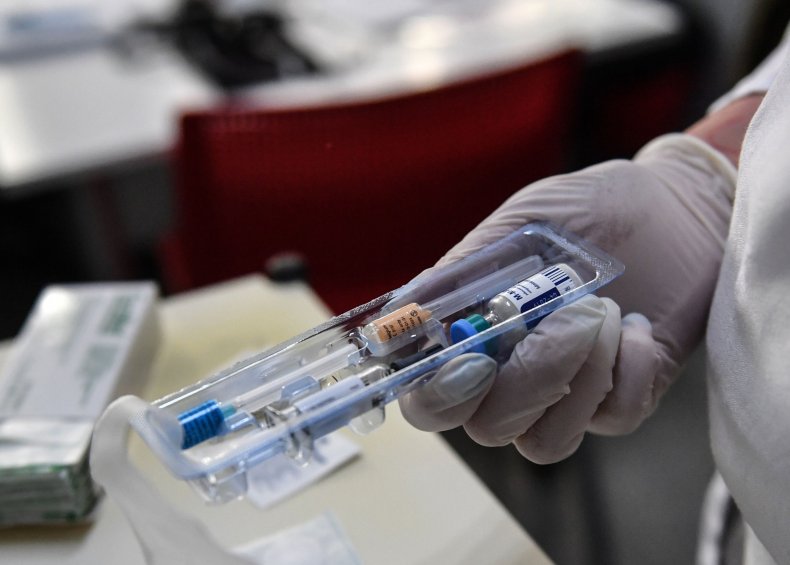 Arizona's debate about vaccinations comes during a broader national debate about anti-vaccination campaigns, many of which promote a disproved link between vaccines and autism, and measles cases in 10 states.
The Centers for Disease Control and Prevention documented 159 cases of measles as of February 21.
Outbreaks, which are defined as three or more cases, have occurred in six areas, including three different locations in New York state.
Low vaccination rates can endanger individuals with compromised immune systems.
A Pew Research Center survey from 2017 found that 82 percent of U.S. adults said that healthy children should be vaccinated to minimize risk for others.
A 2018 map from the National Conference of State Legislatures showed that most states offer non-medical exemptions for vaccinations.