Arizona man Accused of Murdering Girlfriend on the Same day he was Released From Prison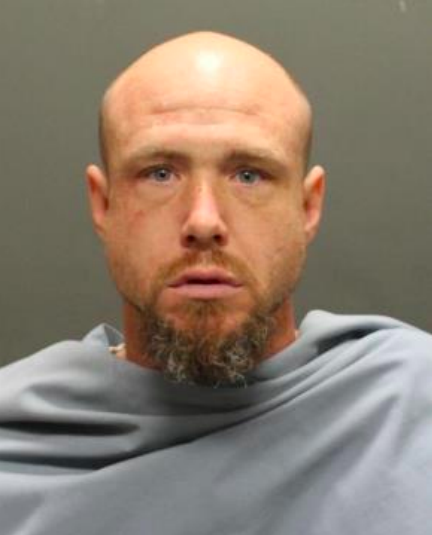 An Arizona man was accused of murdering his girlfriend on the same day he was released from state prison, authorities said on Saturday.
David James Bohart was arrested on Friday in connection to the death of his girlfriend, 49-year-old Marika L. Jones. Tucson Police said officers found Jones's body with stab wounds two days earlier along with a file of Bohart's prison records.
Police said that Jones's family had been notified of her death.
Authorities found her body after a man claiming to be an out of state lawyer called police on Wednesday about a possible slaying at a home located in the 5700 block of East 24th Street in Tucson, Arizona.
In a statement, police said officers were already investigating the area after receiving a report on Monday from a man who allegedly claimed to have killed his girlfriend. The man, who did not give a real name, called 911 and said he was released from prison and had killed his girlfriend.
The man claimed he did not know the address of the fatal incident, AZ Central reported. Police searched the area but said they did not find anything.
Bohart, 34, was released from the Tucson state prison complex on Monday after serving three years for possession or use of dangerous drugs, the New York Daily News reported. Police said that an arrest warrant was issued after Bohart failed to check in to a court-ordered treatment facility in Cottonwood, Arizona.
Police located Bohart at a hotel in the 7000 block of South Tucson Boulevard, authorities said. He was taken into custody with the help of officers from Operations Division South and members of the U.S. Marshals Fugitive Task Force, Tucson Police said in its statement.
Bohart was booked into the Pima County Adult Detention Center on the warrant and on one count of second-degree murder. He was held on $100,000 bond, according to jail records.
According to Arizona Department of Corrections records, Bohart severed two previous times in prison. Bohart served a prison sentence for a forgery conviction and another sentence for a conviction for possession or use of dangerous drugs.
Authorities asked that anyone with information about the case call the Tucson Police Department at 520-88-CRIME. Tipsters can remain anonymous.
Arizona man Accused of Murdering Girlfriend on the Same day he was Released From Prison | U.S.