Arizona Couple Delivers Gifts to Girl in Mexico After Finding Christmas Wish List Tied to Balloon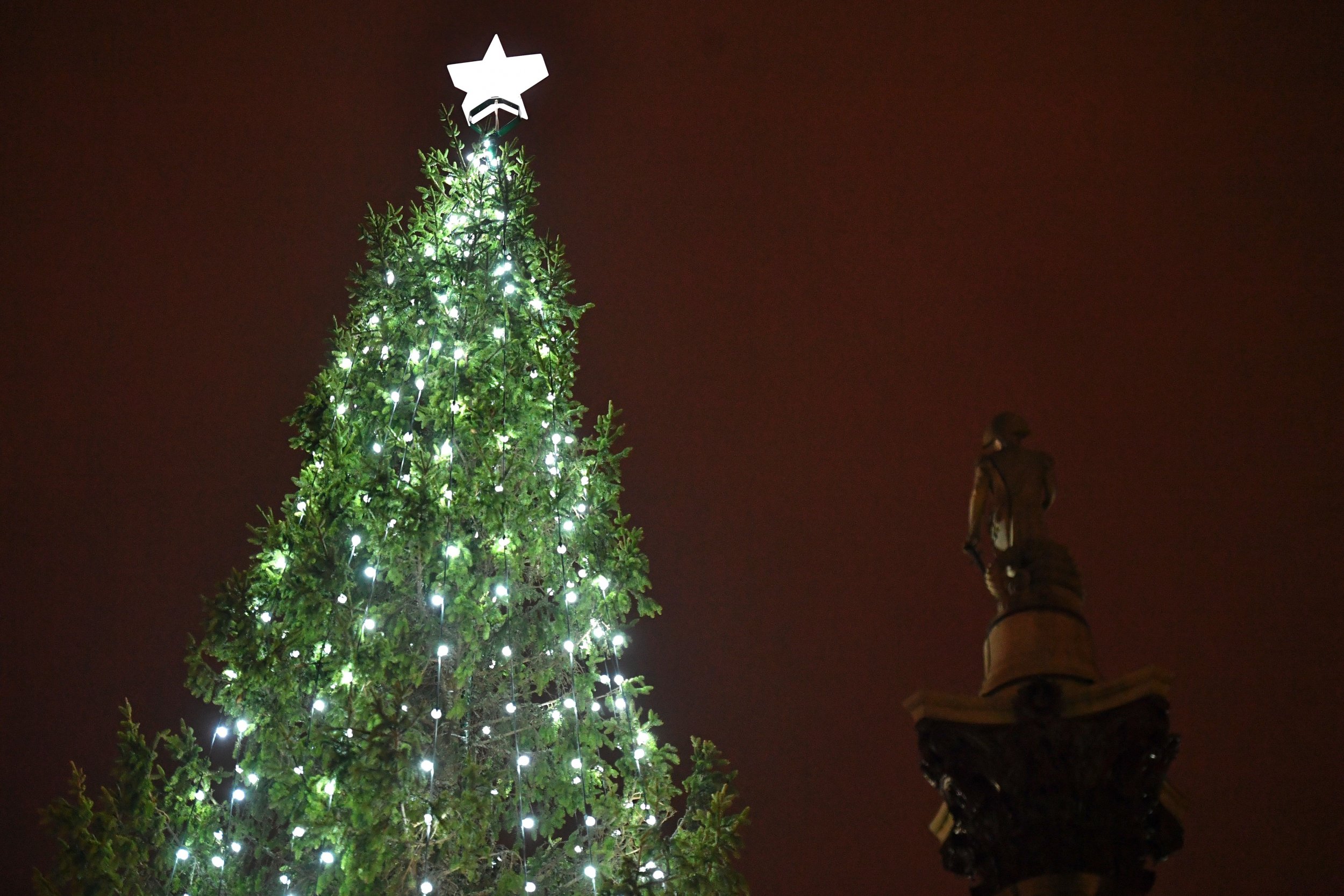 After finding a Christmas wish list tied to a balloon with a ribbon, an Arizona man and his wife went on a mission to find the little girl who authored the note and deliver some of the presents on her list.
Randy Heiss told KVOA that he saw a balloon in Patagonia, Arizona, and noticed a note tied to the bottom of it. When he unfolded the paper, he found a note, written in Spanish, that was authored by a girl named Dayami, 8, who lives in Nogales, Mexico. In the note, she asked for paints, clothes and a few toys.
"It really touched my heart to find it, and I said, well, how in the heck am I going to be able to figure out how to make contact with this little girl and make her wishes come true," Heiss explained to KVOA.
Heiss told KSAZ that he quickly realized it was a Christmas list and said the cutest part about the note was that although Dayami asked for a lot of items, she hoped to get somewhere between one and four gifts.
He took to social media to try to find the little girl and asked a Sonoran radio station to share the story of the girl's note on its Facebook page. Cesar Barron, a reporter with XENY radio in Sonora, Mexico, told KVOA that someone who knew the mother tagged her in the Facebook post. Within an hour, Heiss told KSAZ, the woman called the radio station, and Dayami was located.
"We lost our son nine years ago," Heiss told KVOA. "So we don't have grandchildren in our future, and so really getting to share Christmas with kids was something that's been missing in our lives."
Heiss told the Arizona Daily Star it was a miracle that he found the balloon. Once Dayami was located, he went to Walmart and picked up some of the items on her list. He also purchased a few gifts for her sister as well.
Gifts in hand, Heiss and his wife ventured the 20-some miles from their home across the border to Mexico to deliver the gifts to Dayami and her family. Heiss told the Arizona Daily Star that he told the young girls that he and his wife were Santa's helpers, delivering gifts for him. Heiss called the experience "such a wonderful thing" and said the girls asked "really cute things about Santa."
In a video that Barron posted on Facebook, Dayami and her younger sister were all smiles as they hugged new stuffed animals. They thanked Heiss for bringing the gifts on behalf of Santa and wasted no time in naming their stuffed animals.
As someone who lives along the southern border with Mexico, Heiss said that in the moment of the Christmas delivery, they were all one country and one people.
"A 20-foot tall wall along the border. We got concertina wire stretched throughout it now," Heiss told KVOA. "Nothing is going to stop the faith of a child and her Christmas wishes."