Police are investigating claims an Arizona mother beat her 14-year-old son with a clothes hanger before imprisoning him in a bathroom for up to three days.
Trisha Lynn Mastro, 53, who has homes in Litchfield Park and Scottsdale, faces a felony charge of child abuse, after the teenager used his friend's cell phone to report the alleged attack to his dad, who is based in New York.
Earlier, Mastro is alleged to have ripped a landline phone off the wall at the Scottsdale home, throwing it at the boy when he tried to go to a neighbor's house following his return from visiting his father.
The 53-year-old allegedly punched the teenager's arm hard enough to leave bruising, before striking him with a metal belt buckle and beating him with a clothes hanger, police said.
An altercation the next day involved Mastro stabbing at her son's suitcase and slashing his baseball cap, police said, before a visible injury was left on his neck.
In a later altercation, the woman is accused of locking the teen in a bathroom inside the garage of the Litchfield Park residence.
He told police his mother had previously held him inside the room for up to three days, KTVK reports.
Mastro, whose next court date is September 9, denies ever harming her son.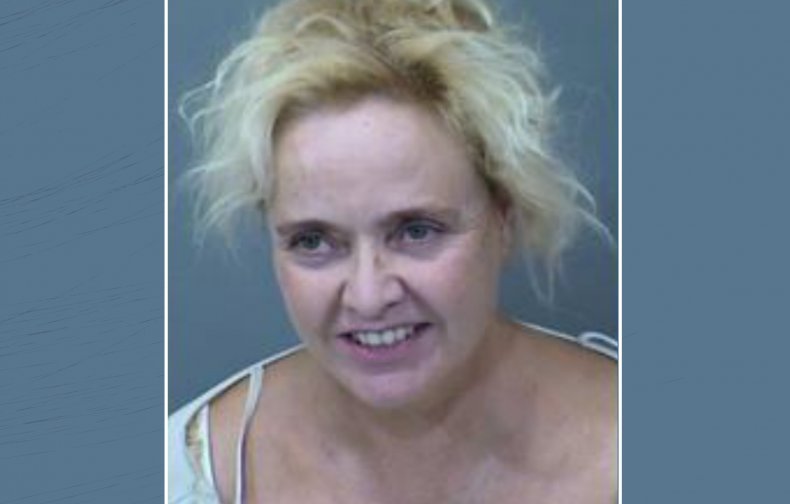 After hearing of the alleged attacks, the boy's father urged his son to speak to a school counselor.
The boy was then separated from his mother and placed into the care of a family relative.
Physical examinations conducted after the police and child services were informed appear to corroborate the boy's claims of violence against him.
A search by officers of Mastro's Scottsdale home also yielded a phone torn from the wall and a damaged belt, baseball cap and suitcase.
KTVK reported that Mastro told police that she "did not know how the injuries came to be," and that she had used scissors in a failed attempt to open a zipper on the suitcase.
Newsweek has contacted the Maricopa County Sheriff's Office for further comment.