Arizona Museum Fire Containment Map: Flagstaff Evacuations Ordered As Blaze Spreads to 400 Acres
Authorities are working to contain the Museum Fire outside of Flagstaff, Arizona. The blaze has now grown to around 400 acres in size, according to officials.
In response to the fire's spread, Coconino County has issued a pre-evacuation notice for several neighbourhoods in the vicinity of the fire, including Mt. Elden Lookout Estates, north and west of Highway 89 and Silver Saddle, Hutcheson Acres, McCann Estates, and all of the Timberline communities (Black Bill Park, Wupatki Trails and Pine Mountain Estates.)
"During the Set notification (pre-evacuation), residents are asked to pack any emergency items, have resources to sustain for 72-hours, know how to receive and stay aware of the latest news and information on the fire from local media and community resources," a statement issued by Coconino County read.
Officials from the county Sheriff's Office and Arizona Game and Fish will be stationed in these neighborhoods, ready to provide assistance. The county says that residents can choose to evacuate on their own before an evacuation order is issued if they wish.
The American Red Cross has set up a shelter at Sinagua Middle School, 3950 East Butler Ave in Flagstaff in case evacuations do occur in these areas. If people see fire, they should leave their neighborhoods immediately, authorities have warned.
Some areas have already been evacuated, including the recreational areas of Forest Road 420 to Highway 89 (Mount Elden Lookout) and Schultz Pass Road to private land, according to a statement from the Arizona Governor's Office.
The county has issued the following advice for people living in the vicinity of the fire:
Be aware of the hazards that can threaten your community.
Register with your county/tribal emergency notification system.
Connect with your Emergency Management/Sheriff's Office on social media.
Take steps now to prepare for seasonal threats.
Make a family evacuation and communication plan that includes family phone numbers, out-of-town contacts and family meeting locations.
Build an emergency kit with enough food, water and necessary supplies for at least 72 hours. Start with the five Ps; people and pet supplies, prescriptions, papers, personal needs and priceless items.
Check with your neighbors, family, friends and elders to ensure they are ready.
Keep up to date on local news, weather watches and warnings.
Arizona Governor Doug Ducey said his office was in close contact with the Arizona Department of Forestry and Fire Management, as well as local and federal agencies, in efforts to fight the fire and coordinate emergency initiatives.
"Our office is in close contact with emergency officials as they work to contain the Museum Fire," he said in a statement. "My thoughts and prayers are with the firefighters and first responders working to protect Arizonans, their pets and their property. Thank you for your dedicated efforts. We will continue to monitor the situation and deploy additional resources as necessary. Arizonans and visitors in the area should be ready to respond to any evacuation notices."
The fire started around midday on Sunday, however, it remains to be seen what caused it, according to Coconino County officials.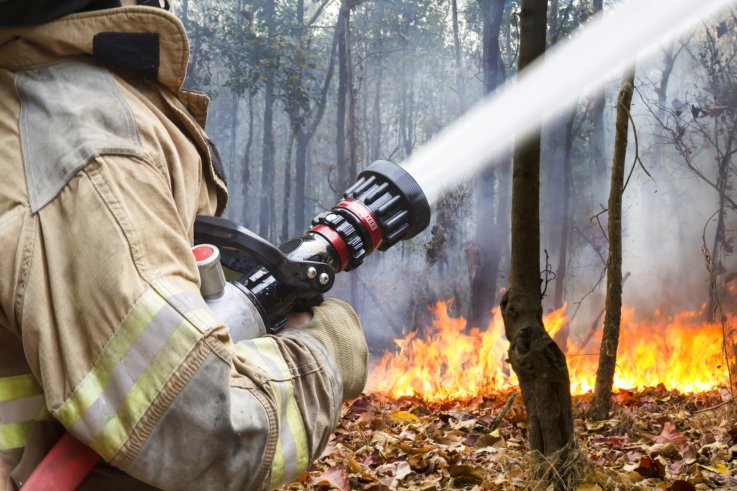 Arizona Museum Fire Containment Map: Flagstaff Evacuations Ordered As Blaze Spreads to 400 Acres | U.S.