Arizona Nursing Home Under Scrutiny for Requiring COVID-Infected Employees to Work
A nursing home in Prescott, Arizona, is under scrutiny after a months-long investigation by state health officials revealed that managers required staffers to work while visibly sick with COVID-19.
The Granite Creek Health and Rehabilitation Center was first discovered in July to have forced infected employees to carry out their shifts despite having positive COVID-19 tests and isolation orders.
Now, the facility's leadership could face a review by the state regulatory board that oversees nursing home administrators, The Arizona Republic reported Wednesday.
According to the lengthy state health investigation, some staffers were found to be so ill they were "sweating and weak" but were still expected to stay on their shift.
In one case, an employee texted numerous officials within the facility's management about having coronavirus symptoms including headache, body aches, sore throat and chills, but received no response, The Arizona Republic reported.
The next day that employee had a fever, but was still expected to work a full day. Several days later, the employee grew more ill, tested positive for COVID-19 and was still required to finish a 12 hour shift.
In a July report in the Phoenix New Times, an anonymous certified nursing assistant at the facility shared screenshots of text messages showing she had warned an official she was experiencing COVID-19 symptoms but was still told to come in.
"I have diarrhea and I just threw up," the nursing assistant said in a text message. "I'm sore everywhere, I feel like I got hit by a truck. I cannot work today."
"I have you on the schedule for tonight," replied the staffing official, adding that she should, "Get rest and I need you to be here."
In that same report, Mike Rasmussen, the facility's administrator, denied that Granite Creek was forcing symptomatic workers to remain on shift, and reiterated that those without symptoms would be legally allowed to work in COVID units under CDC guidelines.
"Staff members who have tested positive for the virus and are symptomatic are not working and not present in the facility. If an asymptomatic COVID-19 positive staff member indicates that he/she is not feeling well, they can certainly request to be off work. We would not ask a staff member who is ill, for whatever reason, to work with any of our residents regardless of COVID-19 status," Rasmussen told the Phoenix New Times.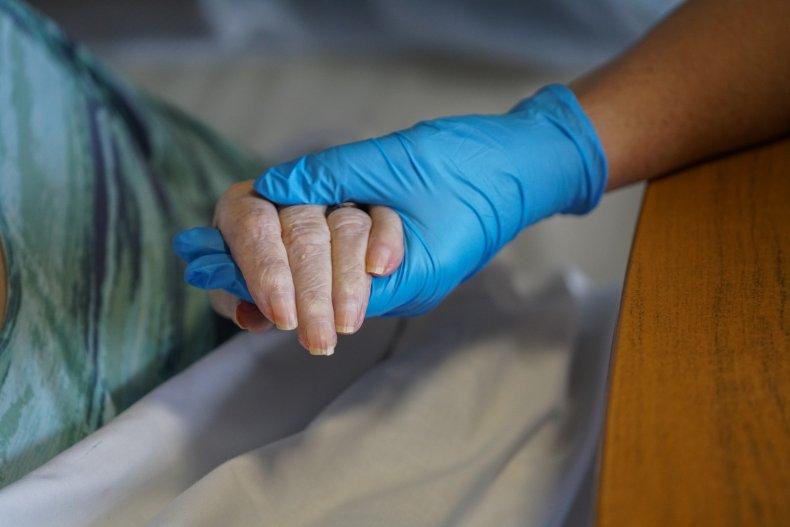 However, the facility was ultimately fined $500 by the Arizona Department of Health Services for the violation, according to The Arizona Republic.
State health inspectors found that by forcing sick staffers to remain at work, the facility had put its residents in "immediate jeopardy." Within one month of the first confirmed employee case, over 50 residents became sick and 15 people died, according to the publication.
The Arizona Nursing Care Institution Administrators and Assisted Living Facility Managers (NCIA) told The Arizona Republic on Wednesday that it had not yet reviewed the findings but will consider doing so during its next board meeting on February 8.
Newsweek reached out to the Granite Creek Health and Rehabilitation Center, and NCIA for additional comment but did not hear back in time for publication.