Arizona Police Arrest Three Suspects in 'Copycat' Slingshot Shootings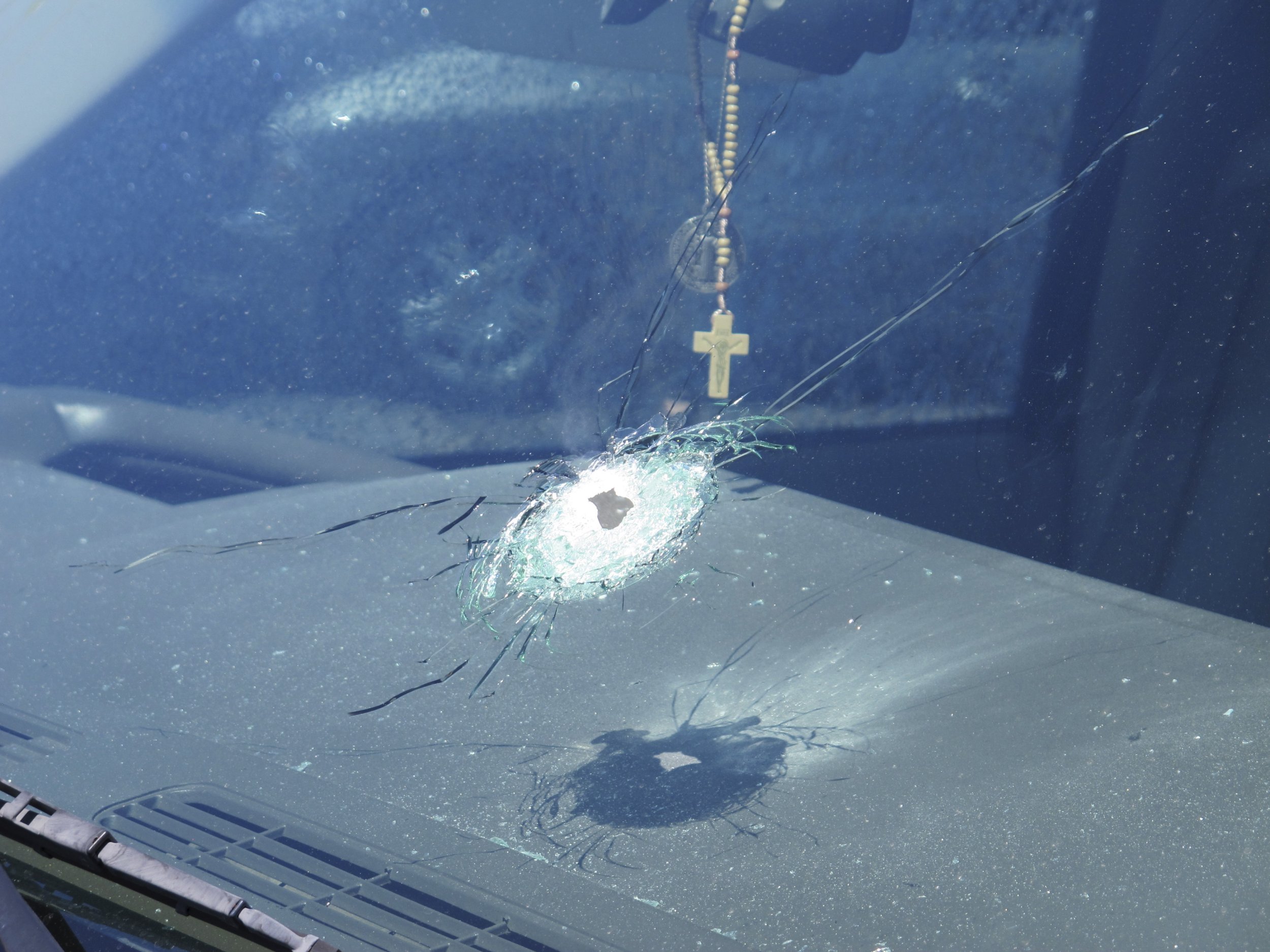 Arizona police have arrested three teenagers who are suspected in what officials are calling a "copycat" incident, during which they allegedly shot rocks from a slingshot at pedestrians and vehicles in Phoenix on Saturday.
Late Saturday, a couple reported that their vehicle's driver-side window had been shattered by a rock propelled by a slingshot, Maricopa County Sheriff Joe Arpaio told reporters at a Sunday afternoon press conference. The victims were able to relay to police the license plate number of the suspects' vehicle.
Officials arrested three 18-year-olds who have not been identified by name. "They admitted to shooting at six pedestrians, seven vehicles, between that short timespan, 3 to 7 p.m.," Arpaio said. "This is probably a copycat, but it's still serious and I'm sure there will be copycats out there."
They are being held on criminal damage and conspiracy charges, officials said.
Officials don't believe the slingshot shootings were involved in the 11 recent confirmed shootings on Interstate 10. A shooter or shooters have targeted cars and trucks traveling east and west on Interstate 10 in Phoenix for almost two weeks.
Authorities are offering a $20,000 reward for information leading to the arrest of the person or people responsible for the string of shootings on the freeway. They said they have received about 850 tips as of Sunday.
"Somebody out there knows something, and I need to know what they know," Department of Public Safety Director Colonel Frank Milstead said Sunday.
Maricopa County is located in the south-central part of Arizona, in the county seat of Phoenix.