Arizona Legislature Declares Porn a Public Health Crisis; Experts Disagree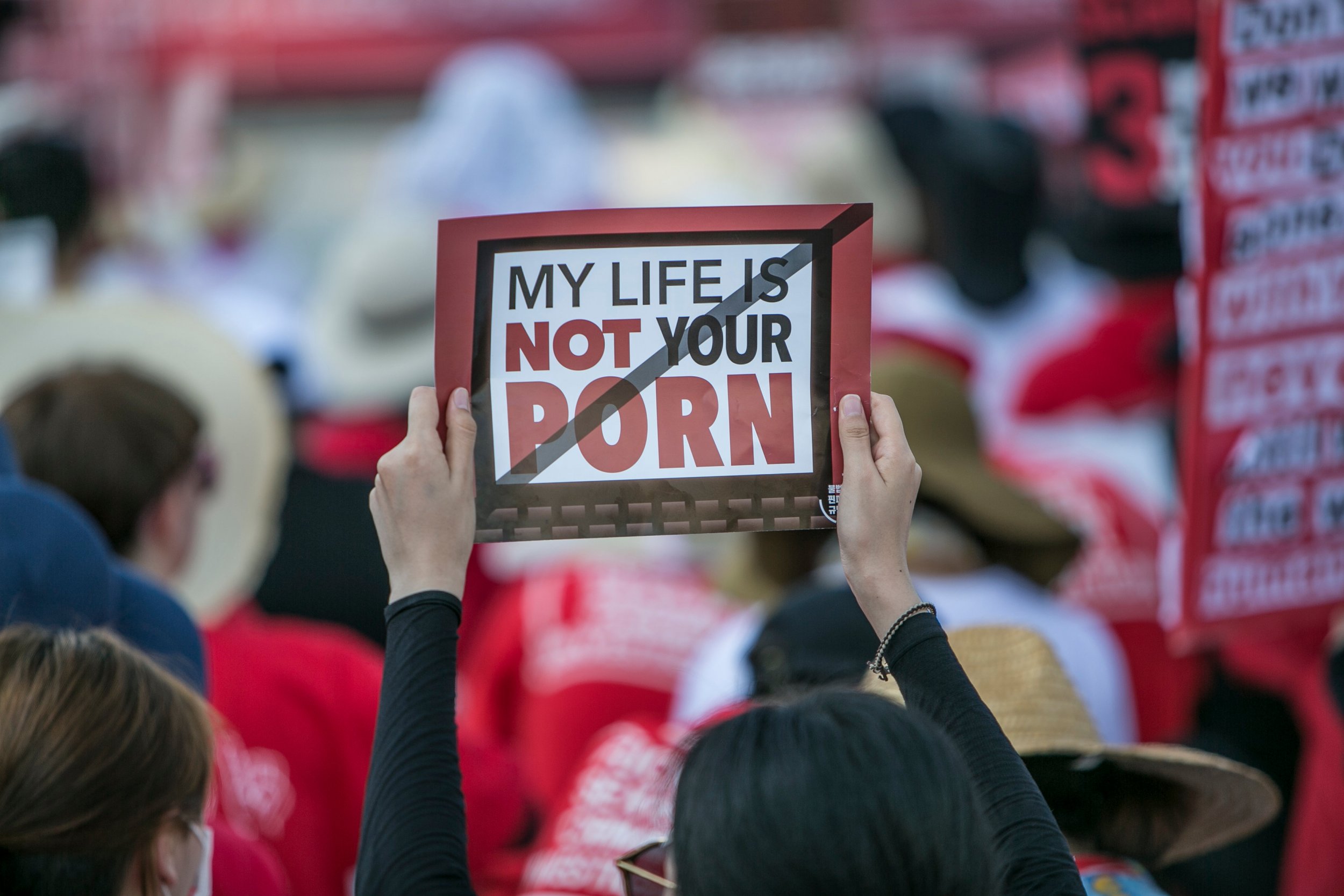 The Arizona state legislature passed a resolution on Monday declaring that pornography is a public health crisis and urged the state to "systemically prevent exposure and addiction."
The resolution, which is modeled after draft legislation written by the National Center on Sexual Exploitation, claims that "pornography is a crisis leading to a broad spectrum of individual and public health impacts." The resolution also says that pornography contributes to the hypersexualization of teens and normalizes violence against women, increasing the demand for sexual trafficking, prostitution and child pornography.
But two experts told Newsweek that the largely symbolic resolution was full of claims unsupported by scientific evidence. "I do not believe that existing research supports the idea that pornography (or what might be more precisely called "sexually explicit media") is causing widespread health problems," Zoë D. Peterson, the director of the Sexual Assault Research Initiative at Indiana University's Kinsey Institute, told Newsweek in an email.
"The implication that viewing pornography causes violence against women and children cannot be established by the existing research. Looking across research studies, there does appear to be a relationship between viewing pornography—especially violent pornography—and attitudes that support violence against adult women. But that does not mean that watching pornography causes those problematic attitudes," she said.
Peterson added that "the claim that 'recent research indicates that pornography is potentially biologically addictive and requires increasingly shocking material for the addiction to be satisfied," is also quite misleading. There is a lot of disagreement among scientists about whether pornography use is physiologically addictive, but a large bulk of the existing research suggests that it is not accurate to apply an addictions model to use of pornography."
The National Center on Sexual Exploitation, a group opposed to pornography and child sex abuse and formerly known as Morality in Media, has influenced resolutions against pornography in a range of states. Haley Halverson, the Vice President of Advocacy and Outreach at the organization, told Newsweek over email that "Arizona is the 16th state to pass a resolution recognizing the public health harms of pornography."
Halverson emailed Newsweek saying there were over 40 neurological studies about the negative brain impacts of watching pornography.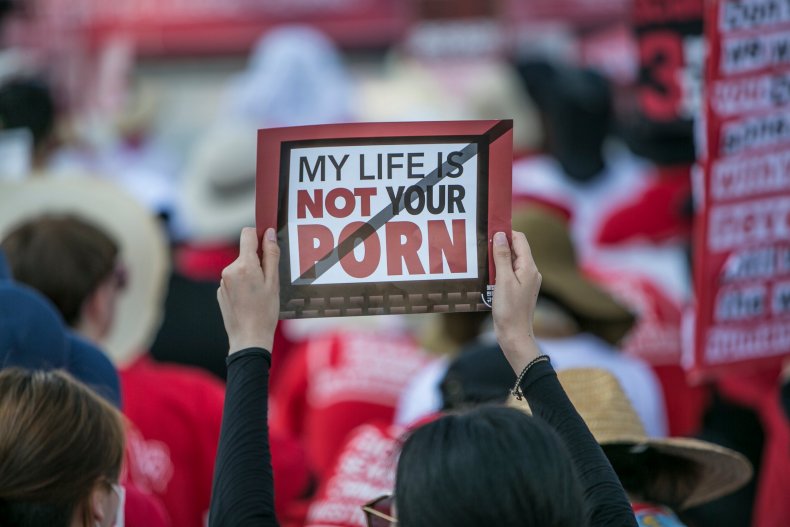 Marty Klein, a licensed marriage and family therapist and certified sex therapist, told Newsweek that neurological studies were not a useful of evaluating the impact of porn, as brains react similarly to a range of activities.
Noting that he was "against young people consuming pornography and would move heaven and earth to have everybody who thinks that is a bad thing get together and see what we can do about this," Klein pointed out a range of issues with the Arizona resolution.
He challenged the claims that porn normalizes violence and increases demand for trafficking. Describing their analysis as superficial and poor social science, he disputed the claim porn is contributing to the hypersexualization of teens, saying that anti-porn advocates ignore consumer culture and a wealth of internet content influencing children.
"What anti-porn activists tend to do is look at a thing in society that most of us agree is a bad thing" and attribute it to porn, Klein told Newsweek. "They have a lot of trouble believing that any woman in her right mind would want to be in a porn film," he added.
Republican Arizona state representative Michelle Udall, who introduced the measure, did not respond prior to publication.