Arizona Preacher Who Called for Gay People to be Stoned to Death Banned From Jamaica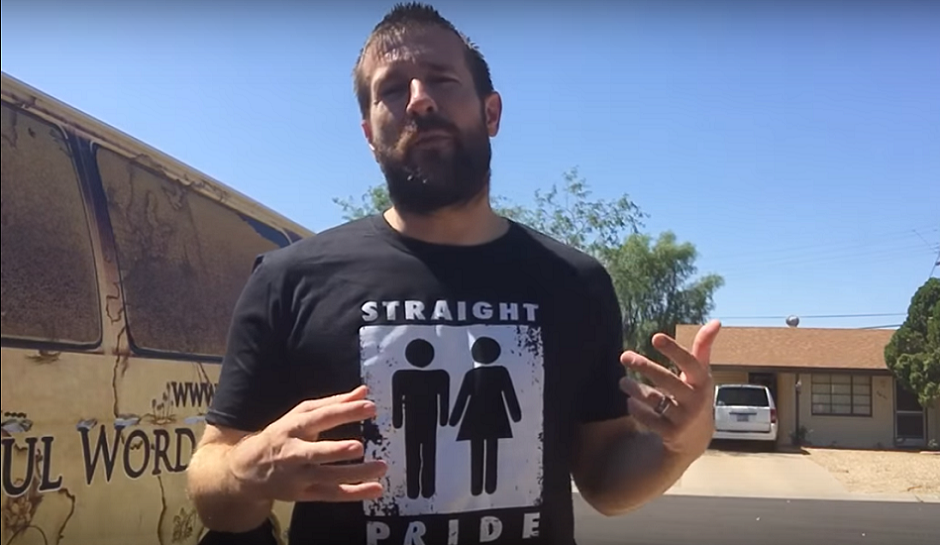 An Arizona preacher who has called for gay people to be killed has been banned from entering Jamaica.
Steven Anderson, of the Faithful Word Baptist Church in Tempe, claimed that he was prevented from boarding a flight from Atlanta to Kingston Monday, the Jamaica Gleaner reported.
He had planned to tour the country preaching with his 14-year-old son.
"The decision was made by the chief immigration officer because the pastor's statements are not conducive to the current climate," a spokesperson for the Ministry of National Security told news outlets.
Anderson has previously been banned by South Africa, the U.K. and Canada and was deported by Botswana. He told a radio station in Botswana that homosexuals should be "stoned to death."
In 2016, he said there were "50 less pedophiles" after 49 people at an Orlando, Florida, gay club were killed by Omar Mateen, who had pledged allegiance to the Islamic State militant group (ISIS). Anderson has also made an anti-Semitic film promoting Holocaust denial. The Faithful Word Baptist Church has been designated a hate group by the Southern Poverty Law Center.
LGBT rights activists in Jamaica had launched a petition for Anderson to be banned, which 40,000 people signed.
"This is a huge win for our Jamaican sovereignty, our constitutional protections and the safety and security of all Jamaicans," Maurice Tomlinson, a Jamaican lawyer and gay rights activist who migrated to Canada after he received death threats, told The Guardian.
Jamaica has long faced criticism for failing to protect the rights of its LGBT community, with a 2014 Human Rights Watch report finding that LGBT Jamaicans are "vulnerable to both physical and sexual violence and many live in constant fear."
According to a 2016 report by the State Department, homophobia is "widespread" in Jamaica and there were 53 cases of physical or verbal assaults up to June that year, although "most incidents involving the LGBTI population are not reported to police."
Activists have called on the government to repeal "buggery" laws, used to prosecute homosexuals, and reform the police, where homophobic prejudice is reportedly widespread.