Arizona Reports Record Single-Day Rise in Coronavirus Cases and Emergency Room Visits
Arizona's Department of Health reported a new single-day high number of coronavirus cases and emergency room visits on Friday.
According to the report, there are at least 1,579 new cases of the novel coronavirus, bringing the state's total number to at least 24,332. There were also at least 16 new deaths reported, increasing the state's total number of deaths to 1,012.
The number of cases announced Friday marked the fourth day of high numbers of cases in the state with 530 new cases on Thursday, 973 on Wednesday and 1,127 on Tuesday.
Arizona's Department of Health also reported a large increase in the number of positive and suspected COVID-19 patients seen in the state's emergency rooms. There were at least 718 patients seen in emergency rooms across the state Thursday, a single-day record for this metric that tops the previous high of 667 reported on May 28.
However, Arizona's Department of Health reported a 4 percent decrease in hospital bed usage. According to the department, on Wednesday 87 percent of inpatient beds were in use, but this number declined to 83 percent on Thursday, with at least 8,139 beds currently in use. Not all individuals hospitalized have COVID-19.
Across Arizona, the lion's share of cases are in Maricopa County, Pima County and Navajo County. There are currently at least 12,091 cases in Maricopa, 2,883 in Pima and 2,104 in Navajo.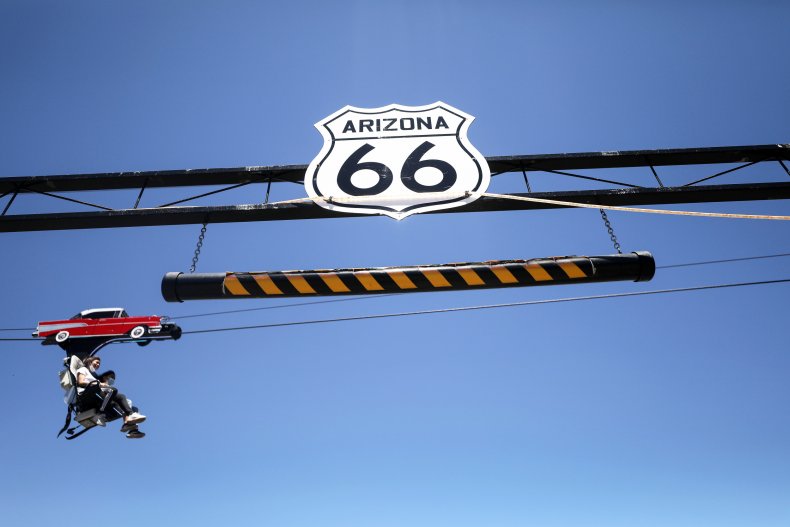 The newly reported numbers for coronavirus cases and hospitalization in Arizona come as the state moves through its phased reopening following the expiration of Governor Doug Ducey's stay-at-home order on May 15. At that time, nonessential businesses, such as gyms, pools, retail stores, restaurants, barbershops and hair salons were permitted to reopen while following social distancing measures.
While speaking to the local Arizona news outlet, KSAZ-TV Fox 10 Phoenix, Will Humble, the former director of Arizona's Department of Health, associated the increase in cases to the easing of restrictions across the state.
"What we see in the data is pretty predictable," Humble told the news outlet on Wednesday. "I'd expect to continue to see an increase in cases compared to where we are in the middle of May, because we are not using the same intervention, the stay-at-home order, the distancing, and people are getting back to work."
During a recent press conference Ducey suggested that the increase in cases was imminent as the state has been conducting more tests for the virus.
"The more we test, the more cases that we are going to have," Ducey said.
Newsweek reached out to the Arizona Department of Health for comment but did not receive a response in time for publication.