Arizona GOP Candidate Proposes Annexing Mexico, Says 'Half the Country' Wants to Be US Citizens
Arizona Republican businessman and pro-Trump United States Senate primary challenger Daniel McCarthy proposed annexing Mexico, telling a radio host that 30 million illegal immigrants and "half the country" already want to be U.S. citizens.
McCarthy, a cosmetic company executive from Glendale, announced his Republican primary candidacy against incumbent Senator Martha McSally late last month and demanded someone with "authenticity and integrity" take the U.S. Senate seat formerly occupied by longtime Senator John McCain. McCarthy told iHeartRadio host Garret Lewis last week that the people of Mexico shouldn't have to live in dire conditions, and he called on Mexican citizens to "petition to become U.S. states."
After building President Donald Trump's proposed border wall, the U.S. could benefit from some new "beachfront property" south of the border, McCarthy quipped. A post published Friday on the "Demand Daniel for U.S. Senate" Facebook page suggested he supports "annexing the D.C. Swamp to Mexico."
"There is a process to become states for the United States," McCarthy said Tuesday, citing Article IV, Section 3, Clause 1 of the U.S. Constitution's stipulations for admitting new states. "Clearly 30 million Mexican illegal immigrants want to be United States citizens, probably half the country wants to be United States citizens."
"There's a reason they're coming here," he said of migrants crossing the border illegally. "Now listen, we need to have a border wall immediately, and then after that then we can start talking about maybe some solutions."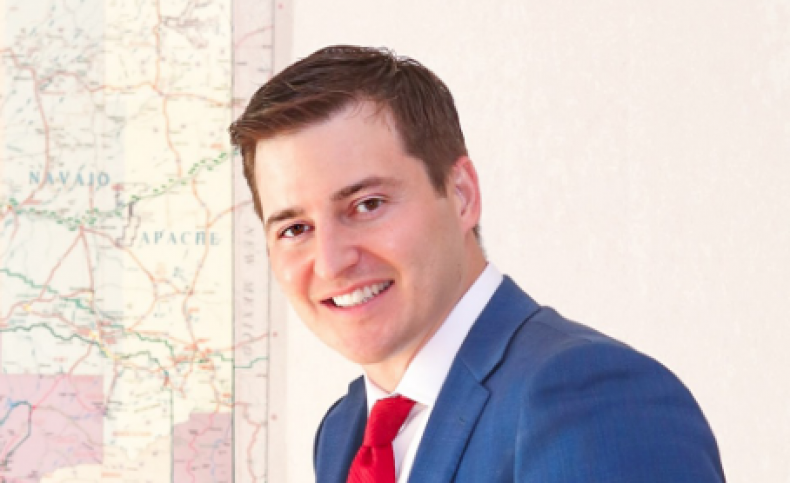 Despite McCarthy's pro-Trump campaign message, the president has already endorsed Republican incumbent McSally. Speaking on the radio last week, McCarthy appealed directly to Mexican President Andrés Manuel López Obrador and said it's "not challenging" to petition to become U.S. states.
The fundamental flaw in McCarthy's Mexico annexation proposal is that it does not address the fact that the vast majority of migrants apprehended at the border come from Central American countries including Guatemala, Honduras and El Salvador, according to DHS Office of Inspector General statistics released earlier this year.
"I want to speak above the Mexican government. Okay? When you're talking to the Mexican citizens, 'Rise up in your communities and petition to become states for the United States.' That's how that process works," McCarthy said. "By the way, it's not that challenging."
"Listen, you think anybody wants to live like that?" McCarthy said, referencing what he described as dire living conditions across Mexico. "They live in hell. Their government is corrupt. The cartels are destroying these peoples' lives. Personally, I think the power brokers in D.C. don't want the American people to start thinking about how easily useless politicians can be removed."
McCarthy predicted he would "get so much hate" for his annexation proposal and on Friday he walked back his comments about annexing Mexico and referred to them as "kind of a joke."
"It's something I think needs to be talked about in the fact we have a constitutional way for countries to become states in this country," he told KPHO-TV of the "joke."
McCarthy will face off against McSally ahead of the Republican primary election on August 4, 2020. Arizona's general special election will take place on November 3, 2020 to fill the seat vacated by Senator John McCain, who died from cancer in August 2018.
McSally was Arizona Governor Doug Ducey's second appointment following McCain's death. McSally replaced Ducey's previous appointment, former Senator Jon Kyl, who came out of retirement and committed to serving through the end of 2018.
Just one month before Ducey tapped her to take over McCain's Senate seat from Kyl, McSally lost her own senate race to Democratic Party candidate Kyrsten Sinema.