Arizona Republican Says U.S. Will Soon 'Look Like South American Countries'
Arizona State Senator Sylvia Allen, a Republican from the small town of Snowflake, expressed concern at a recent GOP event that the United States is "going to look like South American countries very quickly," claiming that new immigrants will not be able to "assimilate."
The Phoenix New Times obtained audio of Allen's comments on Thursday — they were published on Friday. In the speech, the senator expressed her fears that the United States does not have the resource capacity for new immigrants. She also argued that immigrants are arriving at a rate that does not allow them to learn "the principles of our country."
According to the New Times, Allen's comments were part of a 25-minute speech delivered at the Arizona Republican Party headquarters in Phoenix during an event called "Mormon Political Pioneers: Then & Now" on July 15.
Throughout the speech, Allen expressed her opinion that the founding principles of the United States were under attack by immigrants, feminists, secularists.
In a text message, Allen told New Times that her comments on assimilation were in reference to research done by professor, Dr. James Johnson, who studies demographics at the University of North Carolina.
In her comments, Allen noted declining white birth rates compared to Hispanic birth rates, saying it was an issue "because of immigration."
"Another thing that Dr. Johnson talked about is the 'Browning of America.'" Allen said.
In a 2013 lecture to the National Entrepreneur Center in Florida, Johnson disputed the concept that immigrants place a burden on society:
"There are these spin-off jobs that wouldn't be there if you didn't have the immigrant. They are paying taxes. They spend money, goods and services," Johnson said at the lecture. "If you shut down the borders and run everybody home, what happens to the immigration attorney? They ain't got no money. They're out of a job. And everything he spends on goes down the tube."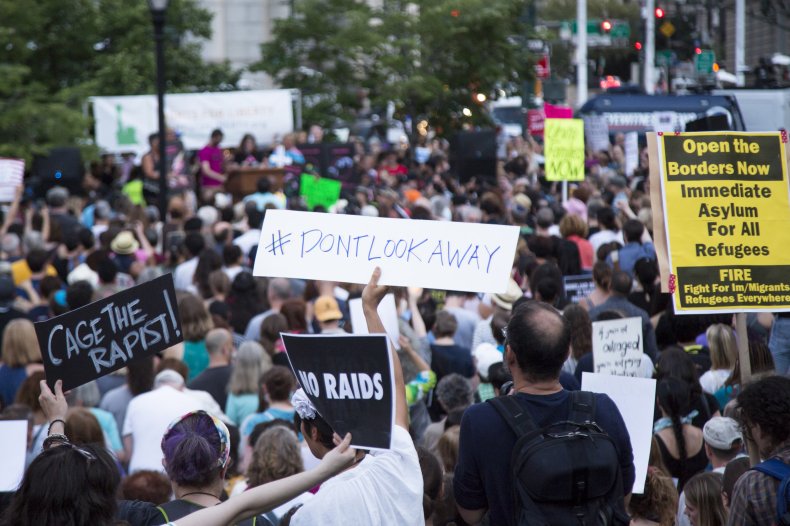 In a statement released Friday afternoon, Allen said her remarks had been taken out of context and been made into "something they are not." Her statement continues to say immigrants are welcome if they come legally and "assimilate to our country and its laws." It says she referenced South America because she was concerned that some South American countries were "socialist." Allen's statement did not address the birth rate comment.
Allen also mentioned fellow state Senator Martín Quezada, a Democrat from Glendale, claiming that he opposed assimilation, according to AZCentral.
"What do you plan for America to look like in 10 years?" she said in reference to Quezada. "What kind of form of government are we going to live under in 10 years?"
While Quezada did not attend the event, he said he was not surprised to hear Allen's comments, but he was shocked to hear them "being made so openly and blatantly to a group of people."
Allen also spent some of her speech criticizing feminism, reiterating her opposition to an Equal Rights Amendment (ERA). Arizona is one of about a dozen states that has yet to ratify the ERA since it was introduced in 1972.
This isn't the first time Allen has been criticized for public remarks. During a 2009, speaking in support of uranium mining, she claimed Earth was only 6,000 years old. In March 2015, she suggested mandatory church attendance for all Americans.
These remarks come at a time of deep divide all across the country in regards to immigration, ICE, and ideology surrounding President Donald Trump's call for a border wall.