When Will Arizona Reopen? Restaurants to Offer Dine-in Services in May, Says Gov. Doug Ducey
Arizona restaurants could offer dine-in services as soon as next week.
According to a presentation that outlines the plans for Arizona, small businesses might be able to open as soon as May 8, as long as they adhere to strict physical distancing requirements and implement public health protections. Gov. Doug Ducey, who ordered the extension of a stay-at-home order on April 29, believes the current approach to protecting public health and slowing the spread of COVID-19 has worked.
"Physical distancing is making a difference. We're slowing the spread. The last thing we want to do now is undo these gains," he said in a statement. "Today's announcement continues Arizona's calm, steady approach while taking new steps to breathe life into our small businesses. Arizona is eager to reenergize our economy, and we will continue to take a gradual, step-by-step approach that's guided by data and public health."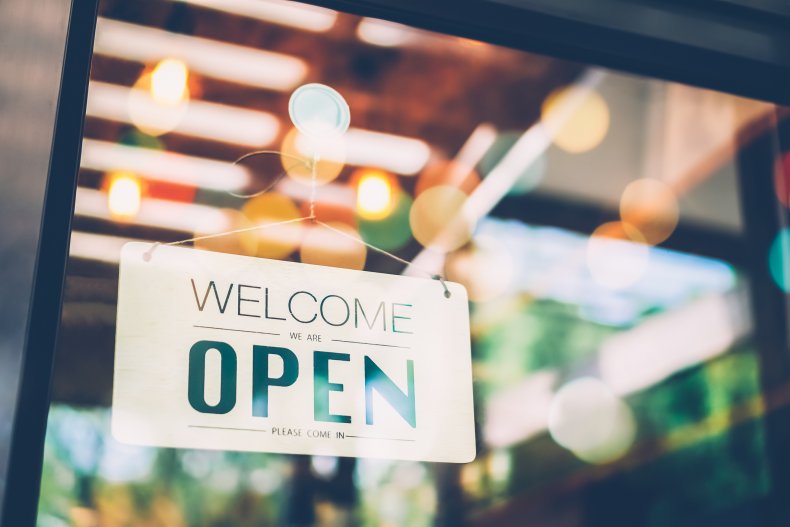 When will Arizona restaurants and business reopen?
According to Gov. Ducey's presentation, the phased approach will take the following steps.
From May 4, there will be a partial reopening of retail on a voluntary basis. Staff will have to continue with social distancing and there will be limited opening for appointment-based services and limited occupancy, curbside pickup and delivery.
From May 8, small businesses will be allowed to open, as long as they abide by strict physical distancing requirements and adhere to the Centers for Disease Control and Prevention (CDC) guidelines. These will include:
Reduced occupancy and capacity
Comprehensive sanitary protocols.
Options for curbside or delivery.
In retail, fitting rooms will remain closed.
Vulnerable adults will still be advised to stay home and refrain from working or visiting these stores.
Gov. Ducey is also working with leaders in the restaurant industry based in Arizona. In a statement provided to AZCentral, the Arizona Restaurant Association (ARA) president and CEO Steve Chucri has confirmed that he is working "closely" with Gov. Ducey to create a strategy for reopening, though admits the restaurant industry is "not ready to open today."
What Gov. Ducey has said is that restaurants will be given as much notice as possible ahead of opening. While there is no date set in stone, the Governor said that he is aiming to have restaurants offer dine-in services to customers in May. "Additional guidance will be developed in coordination with public health officials and will be provided in the days ahead," he says.