Arizona Sheriff Arpaio in Contempt for Ignoring Court in Profiling Case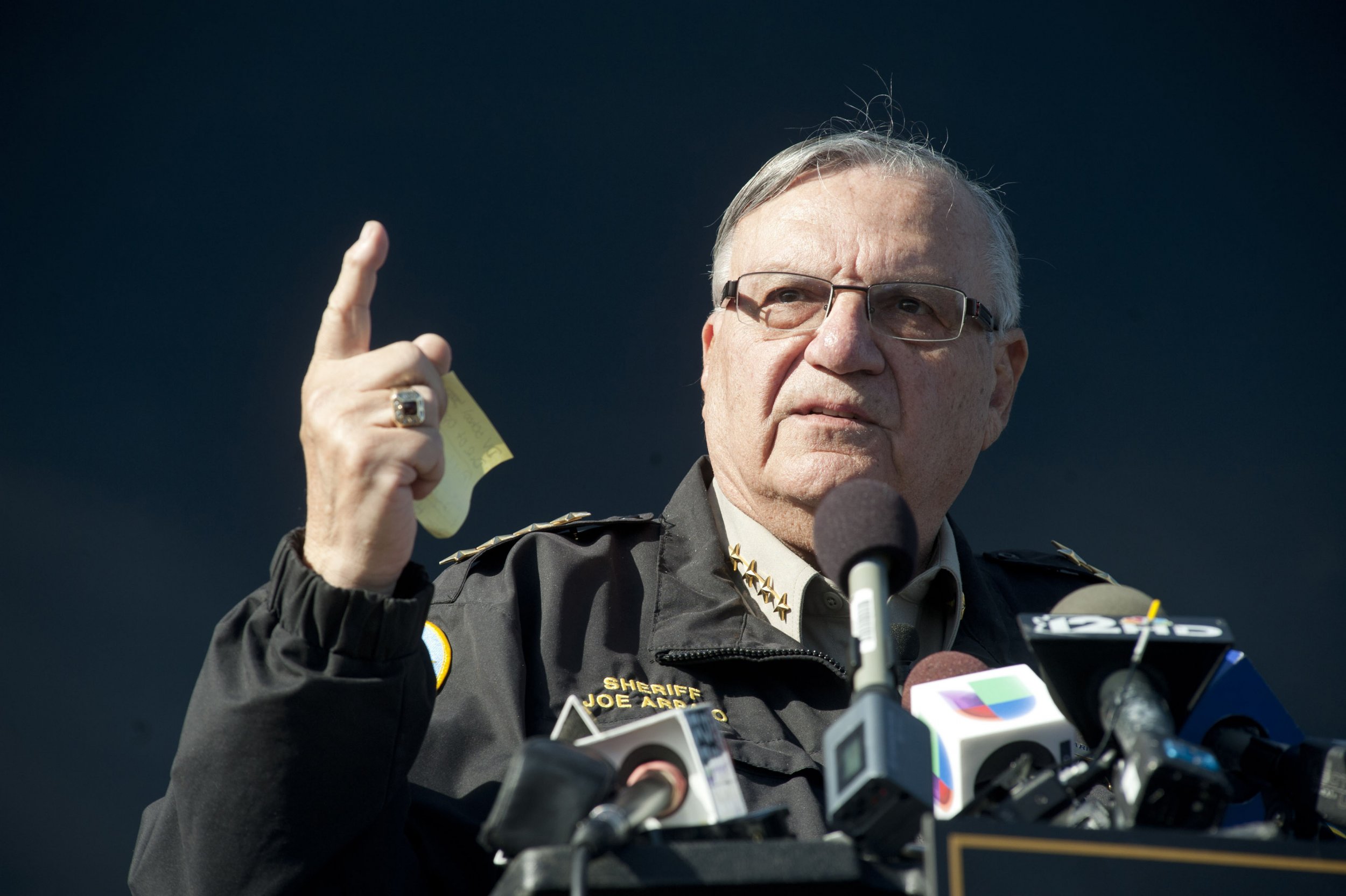 Joe Arpaio, America's self-proclaimed "toughest sheriff," may face jail time or a takeover of his Maricopa County (Arizona) sheriff's office after a federal judge found him in contempt of court for deliberating violating an order to stop profiling Latinos solely on the assumption that they're in the country illegally.
Judge G. Murray Snow of United States District Court in Phoenix ruled Friday that Arpaio, who has long drawn attention for his controversial policing tactics, "intentionally failed" to implement the court's order in Ortega Melendres v. Arpaio; "failed to disclose thousands of relevant items of requested discovery they were legally obligated to disclose;" and "deliberately violated court orders."
"The Court finds that the defendants have engaged in multiple acts of misconduct, dishonesty and bad faith...They have demonstrated a persistent disregard for the orders of this court, as well as an intention to violate and manipulate the laws and policies regulating their conduct," Snow wrote.
Newsweek subscription offers >
The order stemmed from the ruling in Melendres v. Arpaio, a class-action lawsuit in which the court found that the sheriff's office was systematically targeting and detaining Latinos without just cause. Snow had ordered changes at Arpaio's office, including training and the use of body cameras, but found Friday that the sheriff's office "had no system or formalized instructions on how to track, collect, review or store the videos taken by the cameras," reports the New York Times. The judge also wrote that video that could have shown sheriff's officers continued disregard for his orders were destroyed, "both intentionally and otherwise."
The ACLU cheered Snow's ruling.
"The court has found that Sheriff Arpaio intentionally and repeatedly violated federal court orders. His recalcitrance ends here. Strong remedies are needed to protect the community's rights, starting with internal investigations that root out and punish misconduct. Willing or not, the sheriff will be made to comply with the law," said Cecelia Wang, director of the ACLU's Immigrants' Rights Project.
A hearing is scheduled for May 31 to consider possible penalties and remedies. Snow could refer the case for criminal prosecution, which could result in jail time. The judge also could appoint an outside agency to take over the Maricopa County office.
Arizona Sheriff Arpaio in Contempt for Ignoring Court in Profiling Case | U.S.