Arizona SOS Katie Hobbs Mocks 'Sore Loser' Trump Ahead of Phoenix Rally: 'Take Your Loss'
Arizona Secretary of State Katie Hobbs on Friday called former President Donald Trump a "sore loser" and urged him to take his loss "and accept it and move on" ahead of his planned rally in Phoenix.
Trump will be in Arizona on Saturday to headline a Republican "Rally to Protect Our Elections."
His visit to Arizona, a state he lost to President Joe Biden in November, comes as a GOP-led audit of election results in Maricopa County continues. Trump and his allies allege that significant fraud took place during the presidential election in November in a number of states, including Arizona.
In a CNN interview yesterday, Hobbs said that Trump's planned visit to the state is "dangerous"
"The bottom line is, it doesn't matter what he says or does, nothing's going to change the outcome of the 2020 election," said Hobbs, a Democrat who is also running for Arizona governor.
"The bottom line is that Arizonans are tired of being led by conspiracy theorists. They don't support this fake audit, and they're ready for leaders who are going to put those partisan games aside and deal with real issues," she added.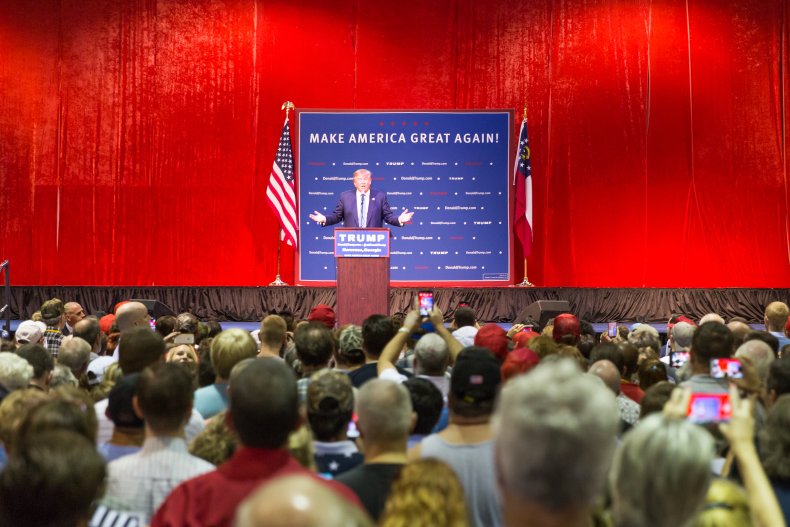 The audit of Maricopa County's election results, which is being carried out by a firm contracted by the Republican-led Arizona Senate, has been taking place for months. The Arizona Republic reports that an initial hand count of nearly 2.1 ballots has been completed by Cyber Ninjas, the company running the audit.
Earlier this week, Republican State Senator Paul Boyer also criticized the audit.
After Republican Senate President Karen Fann noted that Boyer declined to vote for a resolution that would hold officials in Maricopa County in contempt for refusing to provide auditors election materials, Boyer responded, "Had you told us it was an inexperienced, partisan firm, I wouldn't have been the only one to object."
Trump blasted Boyer, and accused him of delaying the audit.
"Republican Arizona State Senator Paul Boyer, a RINO if there ever was one, is doing everything in his power to hold up the damning Forensic Audit of Maricopa County," the former president said in a statement.
Earlier this month, the Associated Press reported Arizona election officials found 182 cases of potential voter fraud out of over 3 million ballots cast in Maricopa County. Only four charges have been filed in relation to the cases.
Trump's office did not immediately respond to a request for comment from Newsweek for this story.