Arizona Candidate Who Shot, Killed Mom in Self-Defense Wants More 'Good Guys With a Gun'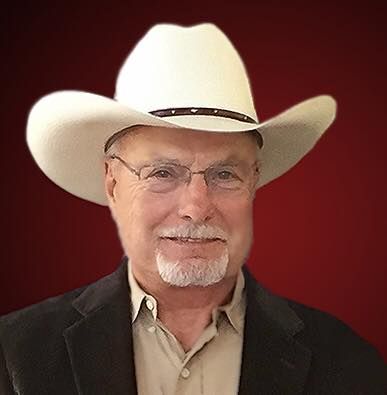 UPDATE: 5:04 p.m. EDT— The story has been updated to include a comment from the Arizona chapter of Moms Demand Action for Gun Sense in America.
A Tucson church's pews were filled with the anti-gun-violence faithful who heckled a Republican candidate running for the Arizona Legislature after he chastised laws that he believed curbed his Second Amendment rights. Bobby Wilson boasted that the sole reason he was standing there before them was that he managed to blast his mother away with a single-shot rifle in self-defense more than 50 years ago.
"The only way to stop a crazy madman killing innocent people is you better have a good guy there with a gun," Wilson, a candidate running in a district that includes a large swath of the southeastern part of the state, said during a stump speech on July 10.
Wilson then challenged the crowd to rethink the need for the government to serve as a panaceaagainst gun violence.
The candidate, whose Trump-inspired slogan is "Make Arizona Great and Get it Done Now," said thatgun-control laws were a waste of time. "We got thousands of [gun] laws on the books," Wilson said, but, he continued, the focus needed to turn to the mentally ill and being "better parents" who "see what our teenagers are doing."
"You can pass all the laws you want to in this world, but when you have somebody that wants to harm somebody—they're going to do it if you don't stop it," he said.
In a statement to Newsweek, René Friedkin, Tuscon-based volunteer leader of the Arizona chapter of Moms Demand Action for Gun Sense in America, she predicted that in the fall election Arizonians will vote for "stronger" gun laws "while protecting the Second Amendment."
"Voters are demanding leaders who will stand up for our safety and especially the safety of children," Friedkin wrote. "That's clear when you look at the turnout that we got at our forum and when you look at the momentum you're seeing across the state and across [the] country on the issue of gun violence prevention."
Wilson went on to push his points across for less regulation, by recalling a scene from 1963 in Hugo, Oklahoma.
"Somebody was hellbent on killing me in my sleep one night," Wilson said. "I woke to find a rifle in my face. A semi-automatic rifle at that," he said, recounting how when he was 18 years old, his mother had tried to "assassinate" him in the middle of the night, and that he barely escaped from the burning house with his life.
The story was supposed to serve a short, two-minute introduction, but Wilson was interrupted multiple times by boos lodged from a gallery of activists, many assembled by the national anti-gun violence movement.
Dressed in a black poplin shirt and white pants and holding a mic, Wilson continued in what sounded almost like a fireside chat as he described how he scrambled to avoid the gunfire.
"The bullets started flying," he said. "I started diving for cover."
At one point, he singled himself out as a "living proof" survivor of a crazed gunwoman and said that "only you folks who have been in combat know what that's all about."
To hear Wilson tell it, the tale of how he managed to dodge "six bullets" before diving under his bed where he grabbed hold of a "loaded single-shot rifle" was the stuff of luck and courage.
He said he managed to take out his mother and that "except for that single-shot [rifle] I would be dead."
Afterward, Wilson reveled in his ability to stir up the crowd and stand up for his pro-gun beliefs.
"I was the only Republican candidate who had the guts to appear before Moms Against Gun Violence in Tucson last night and praise the NRA," he posted on Facebook.
As for the chilly reception, Wilson seemed to relish it.
"I was greeted with boos and catcalls…loved it!"