Arizona State Republicans Could Lose Control of House Because One Lawmaker Listed UPS Store As Her Home Address
Arizona Republican Representative Shawnna Bolick may be kept off the ballot during the next election because of a lawsuit which claims Bolick listed the address of a UPS Store as her primary residence on her nomination petitions. Because she swore the information was true under penalty of perjury, her address listing on the forms may have made Bolick ineligible to run.
Bolick's removal from the ballot could result in Democrats gaining control of the Arizona House of Representatives which has been controlled by Republicans for over 50 years.
All candidates are required by state law to provide their correct residential address on electoral paperwork, something the plaintiff in Monday's lawsuit said Bolick did not do.
"A candidate for partisan primary elections 'shall sign and cause to be filed a nomination paper giving the person's actual residence address or description of place of residence and post office address,'" the lawsuit claims. "The plain language of the statute and the form sworn to under penalty of perjury require a residential address. A post office box is not a residential address."
"The requirement that a candidate provide an actual residential address on the nominating papers is such a mandatory requirement that is not subject to substantial compliance analysis," the lawsuit continued. "Defendant simply, and likely willingly, disregarded the requirement."
Bolick, however, is married to Arizona Supreme Court Justice Clint Bolick. Under Arizona state law, judges and those who reside in the same home with them are allowed to keep their addresses private on some public forms, including those curated by the county recorder and the Arizona Department of Transportation.
"It seems clear that Rep. Bolick believes she doesn't have to play by the same rules as everyone else," said the Arizona Democratic Legislative Campaign Committee in a statement sent to Newsweek on Thursday. "However, whether it is decided in the courtroom or the ballot box, we are confident her Democratic opponent, Judy Schwiebert, will represent District 20 in January 2021."
Newsweek reached out to the Republican Party of Arizona for comment.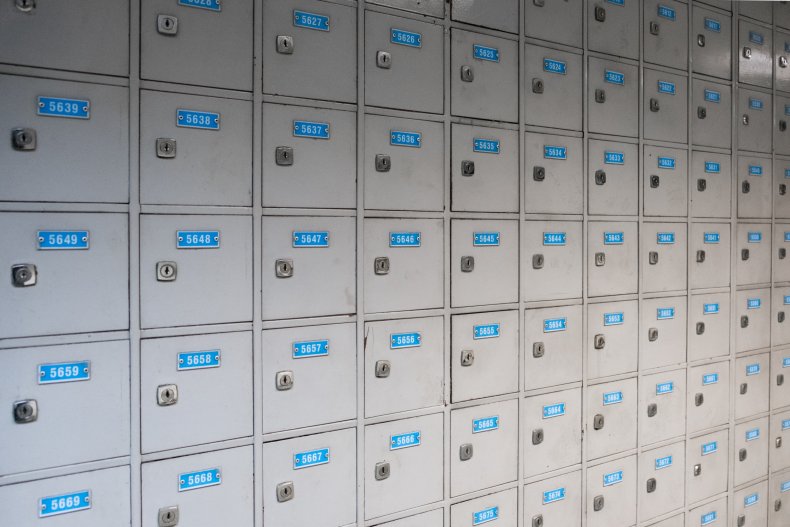 In a Tuesday interview with Newsweek, Bolick's legal counsel Kory Langhofer said the lawsuit "lacks merit."
"I just don't see why we're spending time on this issue when the case was decided four years ago," he said.
Langhofer was referring to a 2016 case brought before the Arizona Supreme Court in which a Republican candidate listed a UPS facility as his primary residence on his paperwork. However, the court found that the information was "unlikely to cause confusion or mislead electors" in the county in which he sought the nomination.
Langhofer said the result of the case was "assured."
"If the Supreme Court hadn't decided the issue unanimously four years ago, I would be concerned," Langhofer told Newsweek, "but it turns out they did."
Arizona's Democrats have not had control of the House of Representatives since 1966. That could change if incumbent Bolick is removed from the ballot. Currently, there are 31 Republicans and 29 Democrats in the state House.
If one Democrat wins a seat in the House, that would put the House at an even split between parties. If two Democrats win seats, then the Democrats would gain the majority.
Arizona's election could also be affected by the coronavirus pandemic. Some lawmakers have called for this year's votes to be cast via mail-in ballot, something Bolick has spoken out against.
"A knee-jerk reaction to move to a mail-only election would lead to lengthy tabulation scenarios compromising the integrity of our elections," Bolick wrote in The Arizona Republic in April. "Now is not the time to reduce our voting options to just one, especially during a national emergency when our voice truly counts."
However, Arizona's ACLU said Tuesday that all residents of the state should receive mail-in ballots.
"Expanding vote-by-mail will reduce both the spread of the virus and reduce barriers for many historically disenfranchised groups," wrote Amanda Parris, Policy Counsel for Advocacy for the ACLU of Arizona.
Updated 8:39 p.m. EST 04/23/2020: This story has been updated to include a statement from the Arizona Democratic Legislative Campaign Committee.