Arizona Teen Mom Admits To Killing 4-Week-Old Son After Googling Infanticide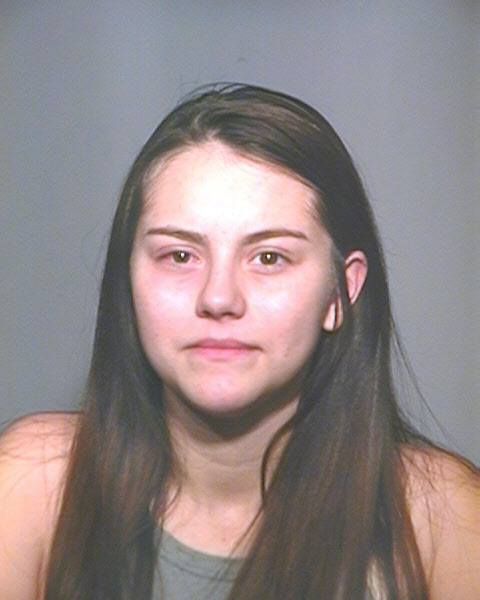 A 19-year-old Arizona mother reportedly confessed to drowning her 4-week-old baby after Googling infanticide.
Jenna Folwell admitted to killing her son hours after she reported he had been abducted. Authorities found the body of baby Rainer Canku inside his mother's apartment at around 3:30 p.m. on Wednesday. Folwell reported her son had been abducted at Brooks Crossing Park in Chandler, Arizona at about 1:30 p.m., Chandler Police Department said.
Chandler Detective Seth Tyler told The Arizona Republic that Folwell told police that an unknown man had placed a bag over her son before fleeing.
The baby's body was discovered inside a black duffel bag, The Arizona Republic reported. Folwell initially told police that she had taken a bath with the baby boy and fainted.
Folwell then admitted that she drowned the baby in a bathtub and then attempted to revive him, according to court records. She allegedly also confessed to putting her son's body in the duffel bag before going to the park and reporting the abduction.
She said that she decided to drown her baby so she would not have to hear him cry, the police report revealed.
Police said they found several Google searches in her cell phone's web browser on infanticide, including how long it took babies to drown, USA Today reported. Folwell admitted to making the Google searches before bringing her son to the bathtub with her.
The baby boy's father, Eric Canku, spoke to the judge at Folwell's initial court appearance on Thursday. Canku said his son "was the perfect baby and had such a happy and peaceful demeanor. I will never get to have any firsts with my son."
The distraught father told reporters that he had met with Folwell and their son on Tuesday and had not seen warning signs. "She seemed perfectly fine, she was smiling," Canku said. "Little did I know that would be one of the last times I ever got to hold him."
Canku said he was not romantically involved with Folwell at the time of their son's birth. He maintained he would have taken custody of Rainer if she had reached out to him, The Arizona Republic reported.
He told reporters that Folwell "took away the best thing in my life." Canku added, "I just don't know what kind of person would do that to an innocent child."
Folwell was booked into the Maricopa County Jail on Wednesday on suspicion of first-degree murder, Chandler Police announced. She was held on a $1 million bond.