Arizona Trooper Killed, Second Shot During Fight With Suspect
An Arizona Department of Public Safety trooper was killed and another trooper was hurt after a struggle with a suspect on Wednesday night in Avondale, Arizona.
The troopers responded to several reports of a vehicle behaving erratically on Interstate 10 eastbound around 10 p.m. on Wednesday, KNXV reported. Callers told dispatchers that objects were being thrown from the car toward other vehicles.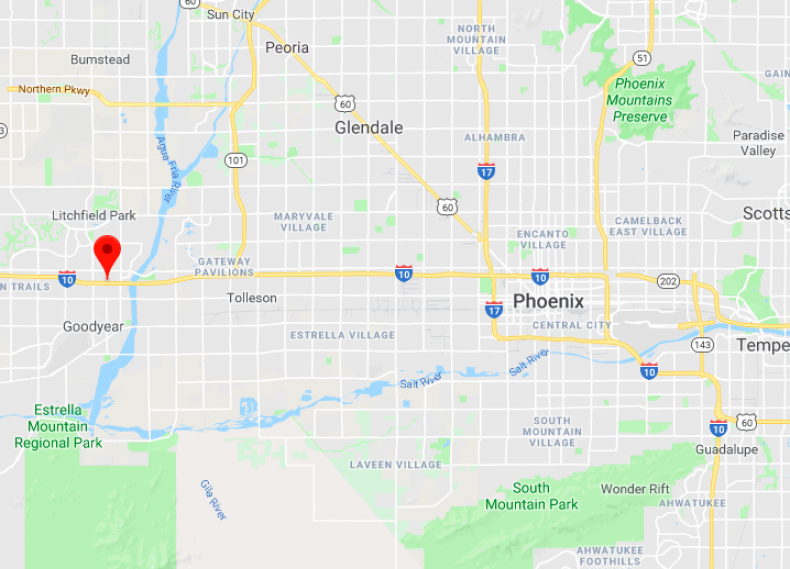 Some motorists "pulled over to the right-hand side to actually get the subject out of the roadway," Colonel Frank Milstead, the director of Arizona DPS, said during a press conference at the Abrazo West Campus hospital in Goodyear, Arizona on Thursday morning. When the troopers arrived, a struggle ensued for a few minutes, KNXV said.
Milstead said the suspect was able to grab control of a trooper's weapon during the struggle and fired at least two shots. One trooper was shot in the shoulder and another was fatally shot, the director said. A third trooper was also injured during the fight.
"I'm incredibly proud of the men and women who show up to do this job every day," Milstead said. "They're brave enough to come out and face the unknown."
The trooper killed was identified as 24-year-old Tyler Edenhofer, who graduated from the DPS Academy in May. Edenhofer was an officer in training, Milstead said. Family and friends of Edenhofer told KNXV that he was a Navy veteran and was scheduled to complete his DPS training next week.
The trooper shot in the shoulder was identified as Dalin Dorris. Dorris, who has been with the department since 2005, is recovering in a hospital, Milstead said. The third trooper has been named as 32-year-old Sean Rodecap.
"Our thoughts and prayers are with the family. Lives have been shattered and ruined, and we're all in a little bit of a state of shock this morning," Milstead said, according to CNN.
In a statement released on Thursday, Arizona Governor Doug Ducey said, "This tragedy is an all too real and heartbreaking reminder of the harm our heroic law enforcement officers face each and everyday for the safety and wellbeing of Arizonians, and for peace in our communities." Ducey ordered all flags on state buildings be lowered to half-staff until sunset on Friday.
The Arizona Department of Transportation announced on Thursday morning that I-10 eastbound from Litchfield to Avondale would be closed due to police activity. "The closure is expected to last through much or all of the morning commute. Expect long delays and exit well before Litchfield," the agency said on Twitter. The agency later announced that I-10 had reopened.
Authorities have not said if the suspect is in custody, CNN reported.