Arizona Man Brutally Whipped and Abused Father at Senior Care Home Before Stealing His Credit Card
A Tucson man has been convicted of abusing his elderly father by a jury in Pima County, local prosecutors confirmed in a release this week.
In a statement, officials said Aaron Gallego Rodriguez, 48, had been found guilty of a slew of brutal attacks on his 82-year-old father who was residing at a senior living facility in Arizona. Pima County Jail records seen by Newsweek confirmed he was being held without bond.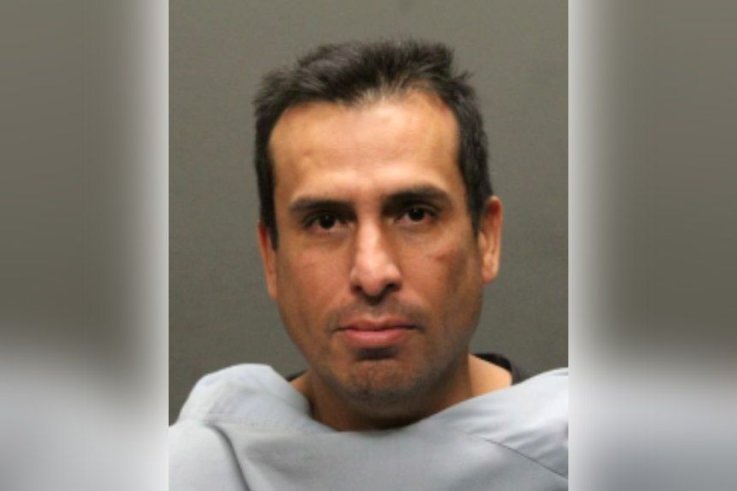 Rodriguez whipped his father with a cord which resulted in severe cuts and bruises all over his face, arms, back, chest, and legs, the Pima County Attorney's Office said in a Facebook post.
Prosecutors said that after the assault, Rodriguez had stolen his father's credit card. He then went to various cash machines around the city of Tucson, attempting to withdraw his money.
County officials released the inmate's mugshot via their social media pages this week. The incident occured on February 7 this year, local media outlet KOLD-TV reported.
Rodriguez was convicted of vulnerable adult abuse, domestic violence, aggravated assault, temporary/substantial disfigurement and theft of a credit card, the attorney's office said.
Sentencing is scheduled for March 18 this year. The case was tried by Deputy County Attorneys Joseph Ricks and Ian Daranyi. The elderly victim's identity was not being released. The name of the senior living facility referenced by the attorney's office was also not immediately made available.
Tucson is the largest city in Southern Arizona, 115 miles southeast of Phoenix. According to its website, the region is the second most-populated city after Phoenix, which is the state capital.
In other Arizona crime news, in January a father and son were booked into Pima County jail on suspicion of child sex abuse. The pair were named by cops as David Clark, 35, and Joseph Clark, 21. They were detained by deputies from Sahuarita Police Department, Arizona Daily Star reported.
Earlier this month, Arizona prison officials released dramatic footage showing an inmate taking a library worker hostage. Inmate Timothy Monk was detained after a Tactical Support Unit (TSU) attended the scene. Librarian Allen Hartzell was awared a medal of valor for remaining calm during the altercation, which lasted roughly two and a half hours.
Arizona Man Brutally Whipped and Abused Father at Senior Care Home Before Stealing His Credit Card | U.S.