A court ruled Monday that a 2013 anti-discrimination ordinance in Phoenix, Arizona violated the First Amendment rights of the owners of a caligraphy invitation business who refused to create invitations for same-sex weddings.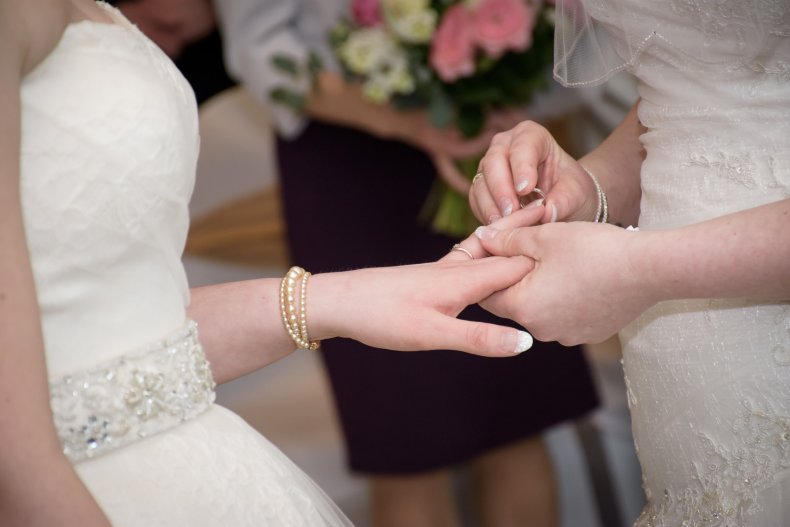 In a 4-3 ruling, the Arizona Supreme Court deemed that graphic designers Joanna Duka and Breanna Koski, who both identify as Christian, were within their rights to insist on only creating invitations for heterosexual weddings. In the decision, the court dictated that the city cannot apply its 2013 Human Relations Ordinance to force the women "to create custom wedding invitations celebrating same-sex wedding ceremonies in violation of their sincerely held religious beliefs."
https://www.phoenixnewtimes.com/news/arizona-court-allows-business-to-refuse-lgbt-customers-11359414
"Duka and Koski's beliefs about same-sex marriage may seem old-fashioned, or even offensive to some," the decision read, in part. "But the guarantees of free speech and freedom of religion are not only for those who are deemed sufficiently enlightened, advanced, or progressive. They are for everyone."
"The rights of free speech and free exercise, so precious to this nation since its founding, are not limited to soft murmurings behind the doors of a person's home or church or private conversations with like-minded friends and family," wrote Justice Andrew Gould in the majority opinion. "These guarantees protect the right of every American to express their beliefs in public. This includes the right to create and sell words, paintings, and art that express a person's sincere religious beliefs.
While Phoenix's Human Relations Ordinance includes sexual orientation and gender identity as protected classes, neither state nor federal law do.
Duka and Koski are insistent their business, Brush & Nib Studio, serves all clients—including LGBT ones—"but we cannot create custom artwork celebrating certain events," said Duca.
Worried they would run afoul of the law—and possibly even face jail time—they first filed suit in 2016. They lost, but appealed to the Arizona Court of Appeals last year, and then to the state's highest court.
Cases involving wedding planners, photographers, florists and other venders have been working their way through the courts even before marriage equality became the law of the land in 2015.
As in the case of baker Jack Phillips in the 2018 Supreme Court case Masterpiece Cakeshop v. Colorado Civil Rights Commission, Duka and Koski argue their work is art and and expression of their faith.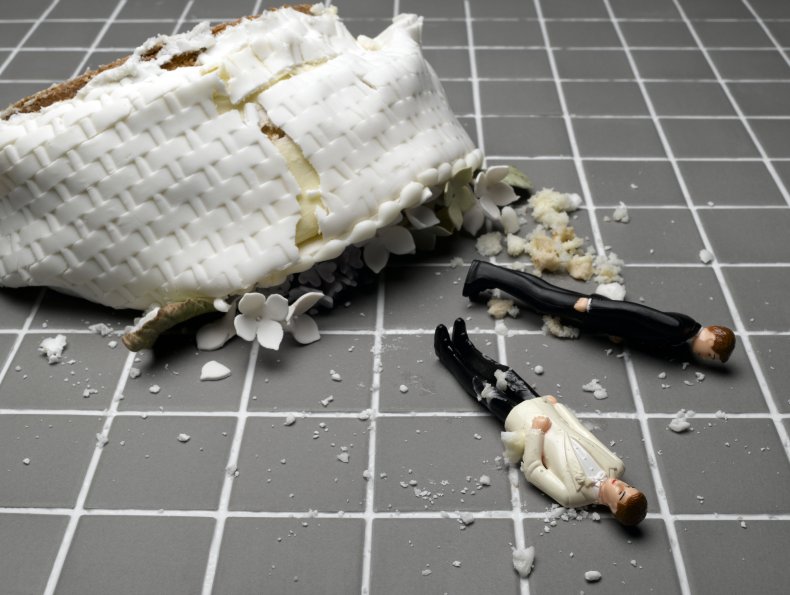 "Through their custom artwork they seek to convey messages that are consistent with their beliefs," said attorney Jonathan Scruggs from Alliance Defending Freedom, which is representing the women. "And as the court explained today, this means that while they create artwork for all people they cannot create custom artwork to celebrate and promote messages they disagree with.
He added, "What matters is the message, not the person."
The decision's impact is narrow: It only impacts Duca and Koski, and will not strike down Phoenix's anti-discrimination law. In a statement, Phoenix Mayor Kate Gallego called the ruling, "not a win but it is not a loss."
"We will continue to have a debate over equality in this community," she added. "A core tenet of our nation is freedom of religion but freedom of religion does not mean freedom to discriminate. Personal convictions cannot be used as an excuse for outward bigotry."
HRC, a leading LGBT lobbying group, insisted the ruling gave Arizona businesses "a license to discriminate"
"Today's decision could also open the door for discrimination against other communities protected by the ordinance including religious minorities and women," said HRC Deputy Campaign Director Justin Unga. "LGBTQ Arizonans pay taxes, own businesses, serve in our military and contribute to our economy, and they deserve a government that stands with them."
In 20TK, the Arizona legislature passed, SB 1062, which allowed businesses and individuals to refuse service because of a person's gender identity or sexual orientation. After sharp criticism—including from the NFL, which threatened to move Super Bowl XLIX—Republican Governor Jan Brewer vetoed the measure.