Arizona: Where Theranos Still Has a Friend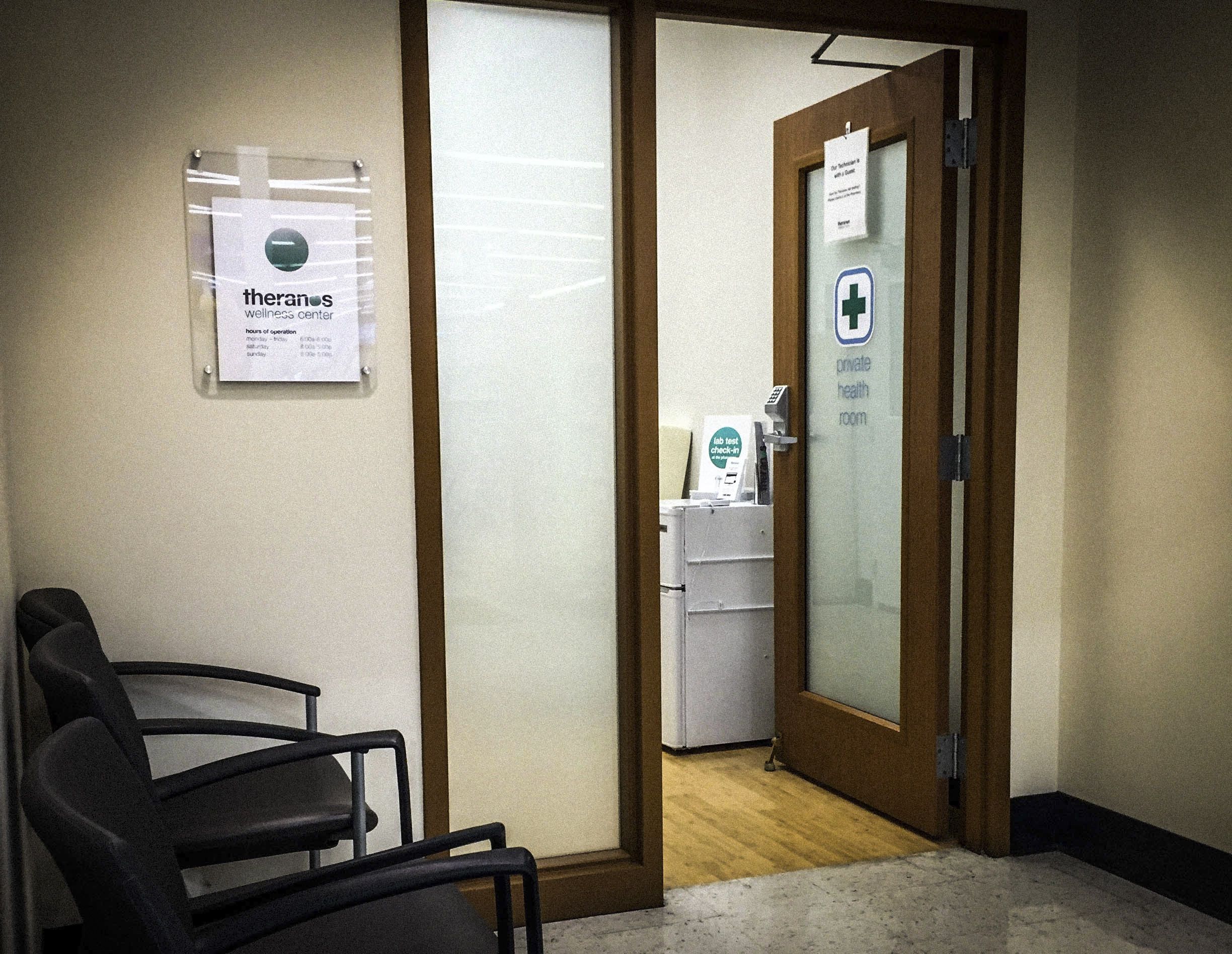 The commercial opens with a person in front of a background so white there is a thin halo around the body. Off-camera, Academy Award–winning documentary filmmaker Errol Morris asks a question: "What brought you to Theranos?" Then, for a minute each, three subjects—all from Phoenix—share their stories of patient empowerment and affordability, all thanks to Theranos.
In 2015, advertisements for Theranos—which promised comprehensive biometric data using only a few drops of blood—were everywhere in Arizona. They were on television during commercial breaks and on billboards along Interstate 10 through Phoenix. They were above Phoenix Sky Harbor International Airport terminals and pharmacy aisles in Walgreens stores. They shared the message that Theranos was here to revolutionize medical lab tests and advocate on behalf of Arizonans' right to know their own bodies.
Arizona was supposed to be a stepping stone for Theranos, a company once valued at $9 billion, in becoming a national biotech superpower. It was supposed to upend the $75 billion annual blood testing industry with its own lab machine called Edison. Now Arizona is the company's last stronghold after investigations by The Wall Street Journal and the federal government raised concerns about inconsistent test results and quality control problems, sending the company's reputation and valuation tumbling down. In January, California shuttered the company's blood testing labs, and Pennsylvania put an end to Theranos stores.
On Sunday, Walgreens terminated its long-strained partnership with the company, closing 40 of its Theranos Wellness Centers in Arizona. The drugstore chain was frustrated by Theranos's vacillation in handing over documentation and details, and it delivered what may be Theranos's coup de grâce, according to The Wall Street Journal.
Now Theranos will operate in the four testing centers it owns in Chandler, Scottsdale, Sun City West and Tempe. Its Scottsdale laboratory now runs over 90 percent of all tests. Before Sunday's news, Theranos spokeswoman Brooke Buchanan had told Newsweek that the company might be turning a new leaf, with its Wellness Centers recently having record days in sales and its plans for a new laboratory in Pennsylvania.
Arizona's safe haven was no coincidence, several doctors and politicians tell Newsweek. It was rather a case study of politicians eager to court new growth industries, they say, possibly endangering Arizonans by ignoring warnings from state medical associations opposed to legislation fostering untested technology. In April 2015, Arizona Governor Doug Ducey signed into law House Bill 2645, allowing Arizonans to get direct access lab testing without a doctor's orders, behind near-unanimous support in the state's House of Representatives and Senate.
"This bill was 'wired' from start to finish, thanks to high-powered lobbying by lab juggernaut Theranos and backing by Speaker [David] Gowan and Governor Ducey," reads the 2015 legislative report from the Arizona Medical Association, which expressed "general non-support" for the bill.
In the past year, some Arizonan doctors began to discourage patients from using Theranos, and doctors tell Newsweek that they routinely redo the lab tests if a patient brings in Theranos results—making Theranos's promise of eliminating medical bureaucracy obsolete.
Some wonder why Arizona still provides a home for Theranos. "Trust is hard to build up and easy to destroy," says Dr. Nathan Laufer, who serves as president for the Arizona Medical Association. "Their reputation is about as low as you can get."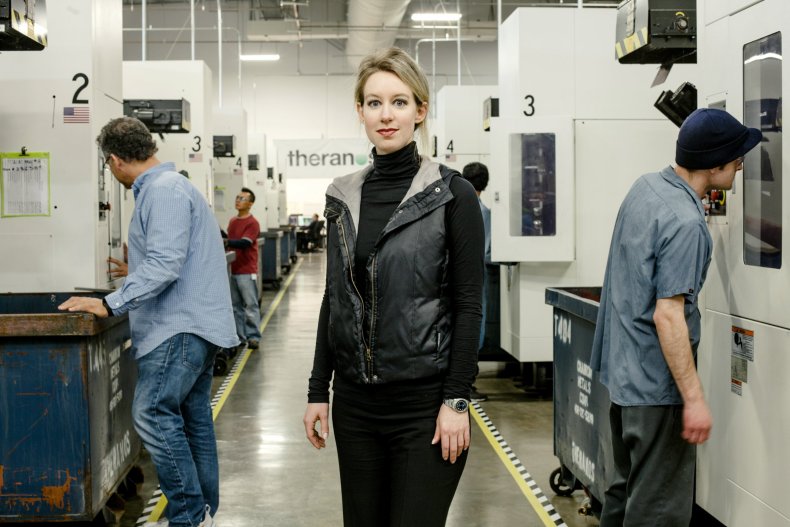 This past August, Laufer, who also works as a cardiologist in Phoenix, treated a patient dealing with heart disease. After the patient suffered a heart attack, Laufer was intent on lowering his patients' low-density lipoprotein (LDL) levels down to 70 milligrams per deciliter (mg/dL) to reduce the risk of another heart attack.
The patient came to Laufer with a Theranos lab result that reported LDL cholesterol levels of 90 mg/dL. This alarmed Laufer because it was much higher than expected. But when retested with Laufer's equipment, the levels were actually at 60 mg/dL—surpassing the goal. "If I would've believed Theranos, I would have pushed for more drugs for the patient," says Laufer. "He could have experienced side effects from the drugs." Laufer has discouraged his patients from using Theranos since.
Dr. Andrew Carroll, former president of the Arizona Academy of Family Physicians, which also opposed HB2645, shared Laufer's skepticism. When patients have brought in lab results from Theranos through their local Walgreens stores, he has redone the test more often than not. "The unfortunate consequence of self-testing is that it can lead to more self-testing," Carroll says.
Carroll says he received a revised test result from Theranos in March for a patient who got tested in 2015. The report corrected abnormal calcium and alanine aminotransferase levels to an undisclosed normal level. Two months later, The Wall Street Journal reported that Theranos threw out all 2014 and 2015 blood test results from its Edison devices and sent modified reports to those affected. Like Laufer, Carroll worried Theranos's miscalculations would produce misinformed treatments and incorrect drug doses.
But despite the medical concerns for Theranos, Arizonans are still "showing a lot of enthusiasm" for Theranos, according to Carroll. The easy, painless process—requiring a prick of the pin rather than a syringe to draw blood—and, more important, the affordable prices for direct access tests make Theranos enticing. Competitors in Arizona, such as Sonora Quest (a local subsidiary of national Quest Diagnostics) and LabCorps, keep their prices low and affordable because of Theranos.
Theranos is 50 to 75 percent cheaper than its competitors in most comparable tests, according to multiple doctors. For a sexually transmitted disease assessment test, for example, Theranos charges $70, while other providers charge from $150 to $200. In one instance shared with Newsweek by Republican Representative Heather Carter, who sponsored HB2645, a patient paid only $47 for an unspecified test from Theranos when it would have cost her at least 10 times that amount from another provider.
But accuracy is a different matter. In a study published in The Journal of Clinical Investigation comparing the accuracy of Theranos results with that of LabCorps and Quest Diagnostics tests, Theranos was 1.6 times more likely to deliver "out-of-range" results. Theranos counters that the study is misleading and suffers from "sloppiness."
And part of the appeal is no doubt due to Theranos's commercials and billboards, which left an indelible impression in the minds of Arizonans from the lobbying days of HB2645 in 2015. "They marketed hard on the finger stick and customer satisfaction, as if it was almost like a spa experience," says Dr. Curtis Page, a family physician in Tempe.
On April 6, six months before the first Wall Street Journal exposé on Theranos was published, Ducey, Carter and Theranos founder Elizabeth Holmes took turns commending the passage of HB2645 after Ducey signed it into law. "We moved rapidly to make this law happen," Ducey said in Theranos's laboratory in Scottsdale. "I'm glad we did because it just makes good sense."
HB2645 took less than two months to go from first read to being signed by Ducey. Amid the speed, Carroll was told by colleagues behind closed doors to stay clear—but offered Carter changes to better protect doctors from liability lawsuits. Laufer focused instead on other bills where he can have more sway. But Page argues that doctors generally disliked the bill because it "hurt their pocket lines" in charging patients their own lab tests.
Dr. Robert Stern, medical director for Sonora Quest, an Arizona subsidiary of Quest Diagnostics, says they "simply let it go" after his boss, CEO Dave Dexter, met with Carter to share concerns about potential abuses. "Many Arizonans saw [HB2645] as a freedom and liberty issue about patient empowerment," Stern says.
After "vehemently opposing" HB2645, Sonora Quest soon launched its own lineup called My Lab ReQuest after HB2645 became law. Sonora Quest provides only 46 direct access tests, compared with Theranos's 243, because of company concerns that patients may take an unnecessarily large amounts of tests, receive misleading results and interpret them without proper knowledge.
The biggest lobbying resource to passing HB2645 was simply Holmes's presence in Arizona. Holmes frequently was in Phoenix to support HB2645, and the billionaire wowed representatives with her intellect and charisma. During a Senate hearing on the bill, Holmes shared the story of her uncle, who died after his skin cancer progressed to brain cancer, as an example of whom HB2645 serves. "Had I wanted to be able to pay for a test for my uncle, I would have, by law, been able to do it," Holmes said.
Holmes became an instant celebrity. Arizona's Democratic Senator Steve Farley, one of two senators who voted no against HB2645, tells Newsweek he once saw Holmes come out a limousine in front of the Arizona Capitol with three bodyguards. "It was all very theatrical," Farley says. Holmes now faces a possible two-year ban from running Theranos by federal health regulators.
Farley opposed the bill because he, like the doctors, had unanswered questions about patient safety. "For me, they were doing a grand experiment on my constituents," Farley says. He concedes Arizona's unbending business-friendly stance, led by Ducey, a former Cold Stone Creameries CEO, and the allure of a Silicon Valley giant like Theranos coming to Arizona trumped concerns for most of his colleagues. (Newsweek reached out to Ducey's spokespeople multiple times to no response.)
In 2014, Arizona missed out on bringing a Tesla factory to the state when Nevada won the bidding process with a $5 billion promise. Inaugurated in January of 2015, Ducey took shots at California and its regulatory "chaos" in his 2016 State of the State address, three months before signing HB2645, and seemed intent on making up for the Tesla whiff by bringing a Silicon Valley hotshot to Arizona.
"I want startups in the sharing economy to know: California may not want you, but Arizona does," Ducey said.
The investigations and concerns about the company's technology have hit the company hard, with its valuation dropping more than 90 percent to $800 million, according to Forbes. But the impact has been less noticeable in Arizona.
Despite HB2645 being almost synonymous with Theranos, no one believes it is going away anytime soon. "It hasn't reached critical mass in public opinion," Farley says. A key reason is because competing lab testing companies, like Stern's Sonora Quest, have established themselves in the state's direct access testing market. Sonora Quest has 70 blood testing centers across Arizona, according to Stern; Theranos, until this past Sunday, had 45.
Carter—who would not answer questions on Theranos—believed her bill was a step in the right direction. "We have spent a generation being reactive in health care," Carter says. "It was time for us to get proactive."
Despite hoping for a cease-and-desist order on Theranos by the federal government, Laufer fears that once Theranos is out of the market Sonora Quest and LabCorps will raise the prices of direct access tests, making lab tests unaffordable for many patients again. He and other doctors believe the lab testing industry is still ripe for a Silicon Valley–style disruption—just not with Theranos.
"Theranos was the Toyota, the innovator," Page says. "The lab testing industry needed someone like Theranos, but they screwed up. It would be a shame if they got closed down."