'ARK' Crystal Isles Map & TLC 3 to Release on PS4, Xbox & PC This Summer
ARK: Survival Evolved Genesis just made its way to console and PC, but the game's developers at Studio Wildcard aren't through making their neo-prehistoric survival experience even better. The Crystal Isles map and a TLC 3 update are both set to release this summer. The news was announced via a Community Crunch blog post early Thursday morning.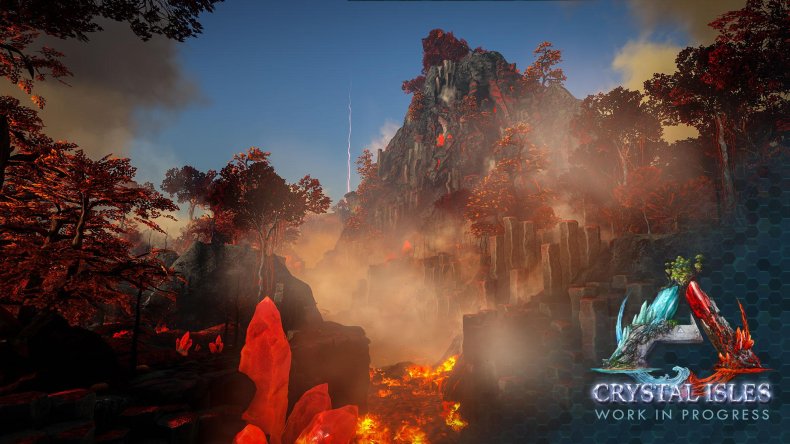 Starting with ISO: Crystal Isles, this map follows in the tradition of Ragnarok and Valguero before it, offering a fan-made modded map as free official DLC for players on all platforms to enjoy. It's described in the source post as "a stunning, other-worldly map filled with a vibrant display of teeming life scattered amidst its varied landscapes, awe-inspiring floating islands and breathtaking biomes." The map, originally released in late 2016, focuses on fantasy creatures like Wyverns. While those on PC have been able to enjoy Crystal Isles for quite some time, ARK's official support offers more servers and access to a wider audience.
Also free, but far less concrete, is the arrival of TLC Pass 3. For those new to ARK, TLC updates offer visual and functional upgrades to some of the game's older creatures to make them more viable in the current meta. For example, in TLC update 2, released in April of 2018, the Argentavis, Parasaur, Raptor and more got new abilities and updated visual textures. As of now Wildcard has not announced which Dinos will get the royal treatment for TLC 3 but has promised to do so closer to the patch's release date. Like all gameplay-focused updates, TLC 3 will be free for all players.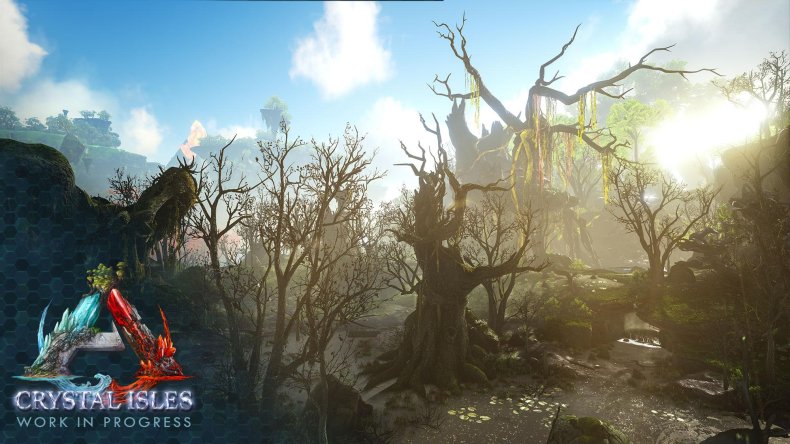 These free initiatives arrive just over one week after the release of ARK's paid Genesis expansion. For $35, players have the opportunity to experience a new map while taming a variety of unique creatures. There's also the promise of a second chapter of Genesis content, included with the Season Pass, that's set to arrive this fall. In other words, whether you decide to pay for new content or not, ARK has some pretty big expansion plans for the coming months.
ARK: Survival Evolved is available now on PC, Xbox, PS4, Switch, Mac and Linux. Many of these listed features will arrive first on PC, Xbox and PS4.
What are your thoughts on Crystal Isles and the next round of ARK Dino TLC? Which creatures need the biggest upgrades? Tell us your thoughts in the comments section!