'ARK' Crystal Isles PC Release Date & 5th Anniversary Event Announced
ARK: Survival Evolved is about to celebrate its fifth anniversary, and the game's developers at Studio Wildcard have big plans in store across PC and console platforms alike. In the latest Community Crunch blog post, developers detailed new Dinos, map releases and in-game events players can expect to see at the beginning of June. Chief among those is the incoming launch of Crystal Isles on PC.
Starting with the content that benefits all platforms, though, June 4 marks the arrival of a new Dino and the start of a special anniversary event. Wildcard posted its traditional Mysterious Mysteries teaser highlighting the silhouette of the creature, but the rest is left mostly to the imagination. The only confirmed detail is that this Dino is described as a "real-world dinosaur primed to make its dizzying mark upon the skies." So, after focusing on fantastical creatures with expansions like Aberration and Genesis, it looks like ARK's next addition will take the survival experience back to its prehistoric roots.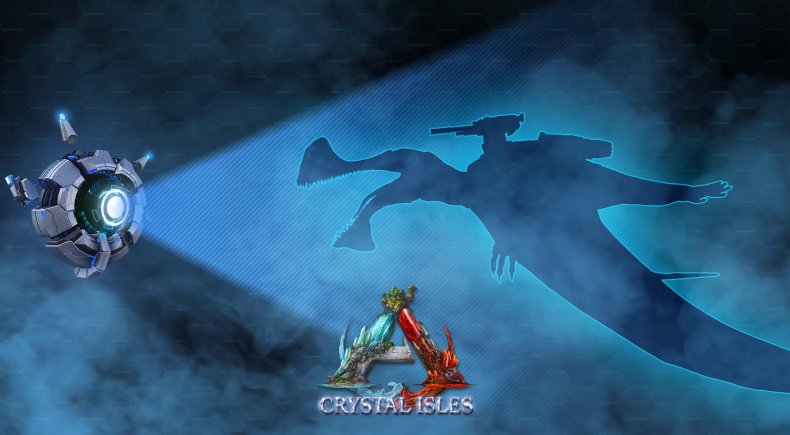 Still unconfirmed, most fans seem to agree the new Dino just might be the Ornithocherius. The unique-billed pterosaur is believed to have a wingspan of about 20 feet, but it's possible Wildcard may stretch these facts to make the creature more viable in the current meta. Regardless of how it's used, the idea of having a new flyer on the roster is sure to make fans excited.
If that's not enough, you can also take part in the 5th Anniversary Event also kicking off on all platforms June 4. While more specifics will likely be detailed in the coming weeks, we know the festivities are set to include "Party Dodos, interactive cakes, new chibis, surprises and dazzling unicorns frolicking on rainbows." You can get a sneak peek at the party hats in the image below.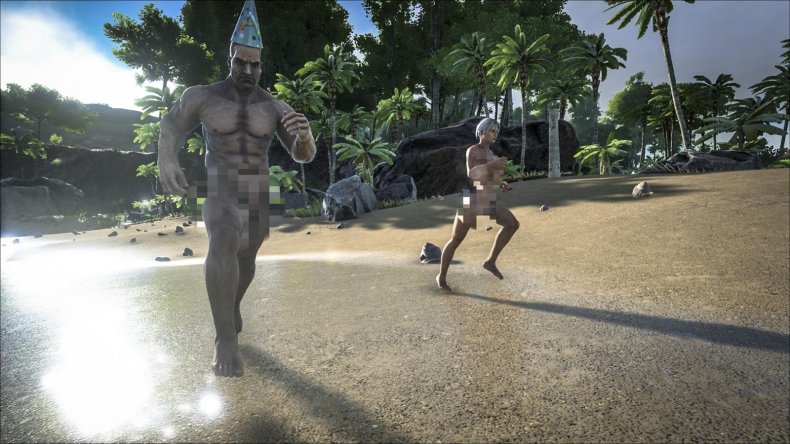 For those on PC there is one more treat coming that same day, as the Crystal Isles mod map has been announced for official release June 4. Crystal Isles has been a known quantity on PC platforms for quite some time, first making its debut in 2016 as a fantasy-themed map focused on Wyverns. In the source blog post, Wildcard describes the map as "a stunning, other-worldly map filled with a vibrant display of teeming life scattered amidst its varied landscapes, awe-inspiring floating islands and breathtaking biomes." Starting June 4 the fan-made map will have the backing of official servers on PC. The highly anticipated console version, however, remains stuck to its previously announced summer release window.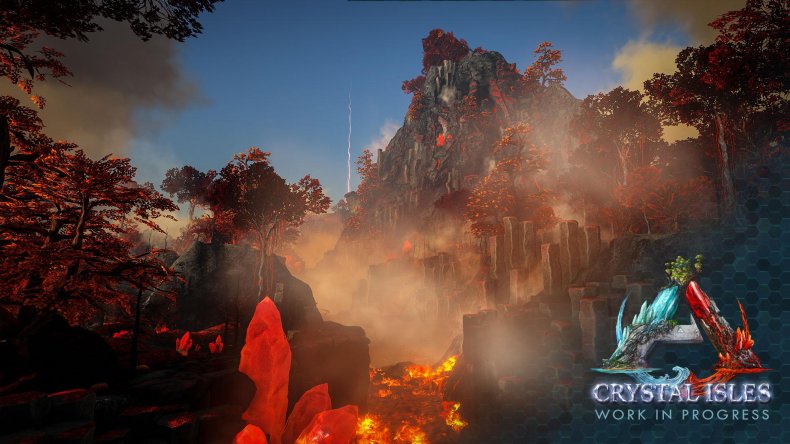 No matter how you slice it, June 4 looks to be a pretty busy day in ARK: Survival Evolved regardless of where you play it. With new Dinos, events and maps on the horizon, there should be plenty to do in ARK if you're still stuck indoors.
ARK: Survival Evolved is available now on PC, Xbox, PS4, Switch, Mac and Linux.
What do you think of ARK's upcoming Dino? Are you excited for the Anniversary Event? Tell us in the comments section!