'ARK' Genesis DLC PC, PS4 & Xbox Release Date Revealed & Delayed
ARK: Survival Evolved Genesis was once pegged for a January 2020 release window, but, according to a new blog post from its developers at Studio Wildcard, the highly anticipated DLC will arrive a bit later than expected. The expansion is now set to release February 25 on all platforms including PC, Xbox One and PS4.
An excerpt from the post, composed by Wildcard Co-founders Jeremy Stieglitz and Jesse Rapczak, can be read below:
"This additional delay will no doubt come as a disappointment to everyone who is eagerly awaiting Genesis. We're extremely sorry to push it back an extra month, but as we have been heads-down with the rest of the team polishing, balancing and putting the final pieces together, we really felt that the extra wait will be worth it both for the quality of the base game and the ambitious new expansion."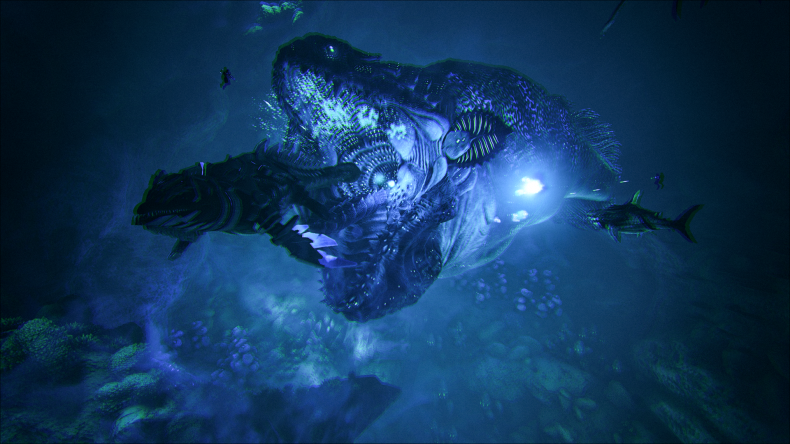 That being said, while the news of a month-long delay for Genesis may be sad, Wildcard does have a few tricks up its sleeve to keep players excited and engaged with its popular survival experience. For one, ARK: Survival Evolved will now host a Valentine's Day event over the next few weeks, something that wasn't previously on the roadmap in the runup to Genesis. This event was discussed in greater detail in this week's Community Crunch blog post and is touted to feature existing Valentine's Day cosmetics, new ones and five fresh Chibis to collect. A start date for the event is not yet known, however.
Just in case those Valentine's Day festivities aren't enough, developers will also be using the time during the Genesis delay to hopefully stamp out one of the community's biggest complaints. Meshing glitches that allow players to cheat their way under the map have been the scourge of ARK's most hardcore survivors for quite some time. While recent patches plugged existing holes, a new system will be put in place next week that's designed to ensure new exploits aren't able to gain traction if they are found.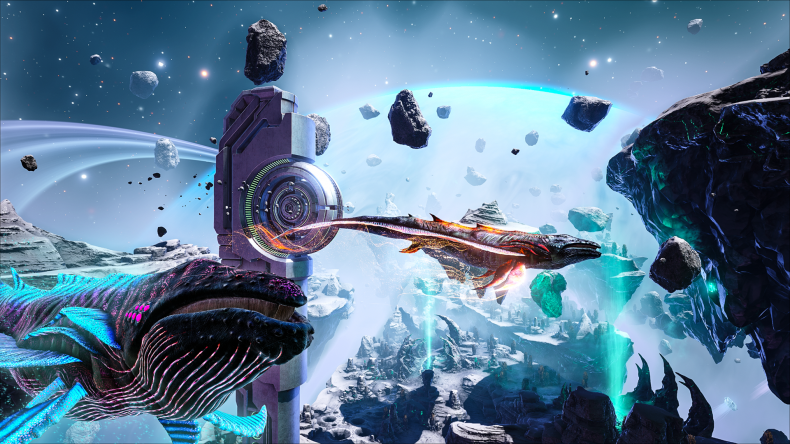 Under the new parameters, those who are detected to be outside the game world boundary will be quickly teleported to the closest legal location that makes sense. If a teleportation spot cannot be found, the player will die and lose their items. Its mechanisms have not been fully discussed for secrecy reasons, but the new anti-cheat measures are described as a smart system that's ultimately aware of most actions players take. With these new safeguards in place, it should be much easier to experience ARK in the way its developers intend. To reiterate, the first implementation of this solution is expected to arrive next week.
ARK's Genesis expansion is made up of a multi-part season pass with new maps, tons of new creatures and previously unseen biomes to explore. Its highlights include a mobile giant tortoise, a Gremlin-like Shapeshifter and a Lava Lizard. When originally revealed, Part 1 of the season pass was targeted for release this winter. Even with the delay to February, then, Wildcard is still mostly on track with its original plan.
ARK: Survival Evolved is available now on PC, Xbox One, PS4 and Nintendo Switch. Genesis is expected to release February 25 on all platforms.
What are your thoughts on the delay for ARK Genesis? Will these new updates truly solve ARK's cheating woes? Tell us in the comments section!