'ARK' Genesis DLC Release Time: When Can I Download on PS4, Xbox & PC?
ARK: Survival Evolved is about to get another major expansion, with the release of the first Genesis expansion. In preparation for the impending arrival of this huge DLC, we're here to recap the major details fans should know about release times, preloads and what to expect once the content goes live.
What time does ARK Genesis release on PS4, Xbox One and PC?
Update 2: Genesis is now expected to deploy around 9:30 p.m. EST on PS4 and PC. An Xbox release time remains unknown.
-----
Genesis will not follow the launch schedule of ARK's recent major updates and past DLC releases. Players can expect the upcoming expansion to go live February 25 at 7 p.m. EST. This release time was announced by Wildcard Monday evening.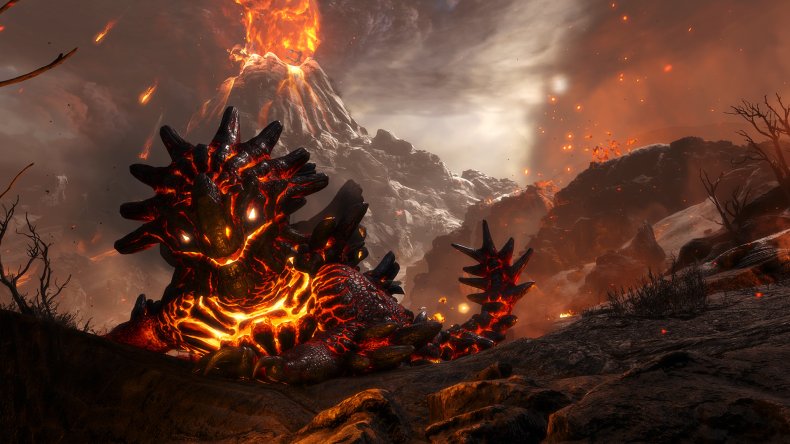 That being said, as most ARK fans will attest to, it's worth remembering the game's developers at Studio Wildcard operate from a very early-access mentality, which means new content has a tendency to come in especially hot. As such, it's possible delays may change these plans even after they're officially announced. We'll do our best to keep you posted in this circumstance, but fans should keep an eye on the Twitter account of Wildcard Lead Community Manager Cedric Burkes for the latest information.
How can I buy Genesis?
ARK's Genesis expansion is not part of the game's initial Season Pass, which means fans have to pay an additional $34.99 for the Genesis Season Pass on all platforms. It can be purchased by clicking these links for: PS4, Xbox One and PC.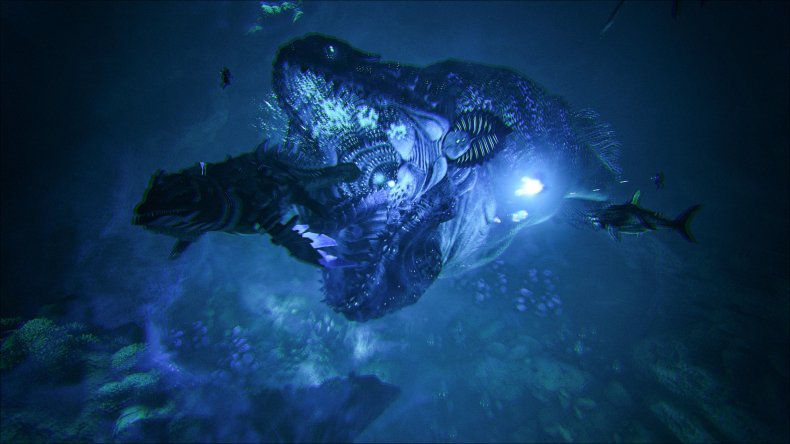 The new Season Pass gives players access to Part 1 and Part 2 of the Genesis experience. Part 1 releases at the above-listed time, while Part 2 is expected to debut this winter. It's possible Part 1 will be sold as a standalone download for a reduced price, but that option is not available at this time.
It's also worth noting that ARK and its various expansions are being sold at a heavy discount on PS4 right now. Players can get the base game and its expansions for just $9.99 each. The Explorer's Edition, which includes ARK and all its expansions up to Genesis, is $31.49. If you want to try ARK on Sony's flagship console, there's no better time to do so.
Are there Preloads?
Because this is DLC and not a standalone game release, there presumably won't be preloads for ARK Genesis. Once its release time arrives, you'll be able to download the files at your leisure.
What to Expect from ARK Genesis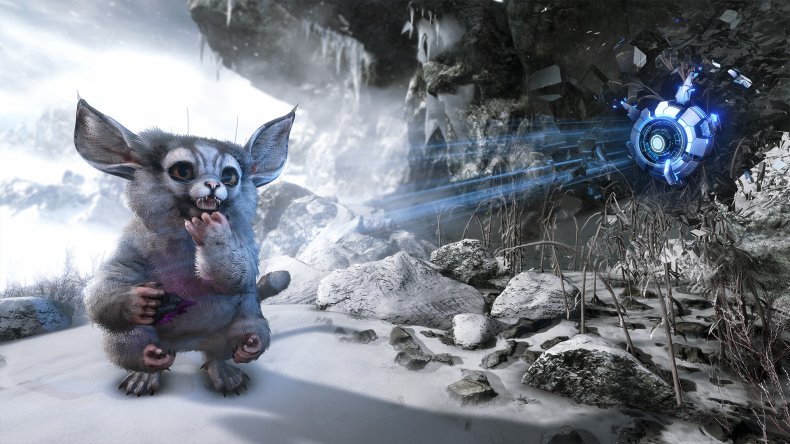 While you wait for Genesis to arrive, here's a quick recap of everything players can expect to enjoy at launch.
A new map: This includes an active volcano, a snowy mountain, a low-gravity area, a swampy section and an extensive water biome.
HLNA: A talking NPC AI friend that offers missions to players.
New Creatures: Like most ARK expansions, there are new creatures for players to find and tame on the new map. There are also variants of existing Dinos too.

Astrocetus: A high-level tame whale that floats through the lunar biome.
Blade Wasp: Small, aggressive and dangerous in large numbers.
Bloodstalker: A large spider-like creature that lives in the bog biome. It traps prey in its web and sucks its blood.
Freox: A shoulder creature that transforms into a giant dangerous monster after consuming Element. When large, it can scale cliffs and other vertical surfaces.
Giant Tortoise: A massive turtle that functions as a mobile base and grows rare resources on its shell.
Magmasaur: Fire creature that becomes stronger near heat. It can swim in lava and has a heat-resistant saddle. It can also smelt metal and other resources.
Moeder: An aquatic mini-boss that resembles a large eel.

New Equipment: Fishing net, mining drill, Tek Claws, Tek Cruise Launcher, Tek Cruise Missile, Tek Grenade Launcher, Tek Shoulder Cannon.
Structures: Metal ocean platform, pressure plate, Tek Alarm System, Tek Jet, Tek Jump Pad, Wooden Ocean Platform.
Cosmetics: Corrupted Avatar Boots, Gloves, Helmet, Pants, Shirt.
That's all there is to know about ARK's Genesis expansion. ARK: Survival Evolved is available now on PC, Xbox, PS4, Switch, Mac and Linux. Genesis arrives on PC, Xbox and PS4 February 25.
What are your thoughts on ARK's Genesis expansion? Will you be buying it as soon as it releases? Tell us in the comments section!