ARK: Survival Evolved has a Love Evolved event happening now through February 18, and we want you to make the most of it while it lasts. In this guide, we'll explain how to get the Box of Chocolates by fishing and how to unlock the new Chibis with and without cheats.
The Basics of Love Evolved & Fishing
Once you open a basic Cooking Pot and navigate to the holiday item inventory, you'll see the following new items.
"Cupid Couture Bottom" (Pants Skin)
"Cupid Couture Top" (Shirt Skin)
"Halo Headband" (Hat Skin)
"Teddy Bear Grenades" (Grenade Skin)
"Bow & Eros" (Bow skin)
"Love Shackles" (Handcuffs Skin)
With their blueprints, you'll also notice these items all require a small number of Box o Chocolates and Valentine's Dino Candy to craft.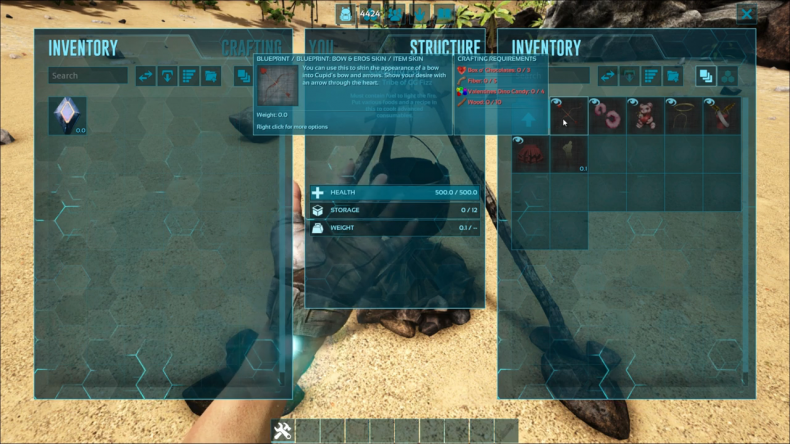 In order to get it, you must fish for a special kind of Coelacanth with hearts hovering over its head. This is also how you'll collect the event's six new Chibi pets as well.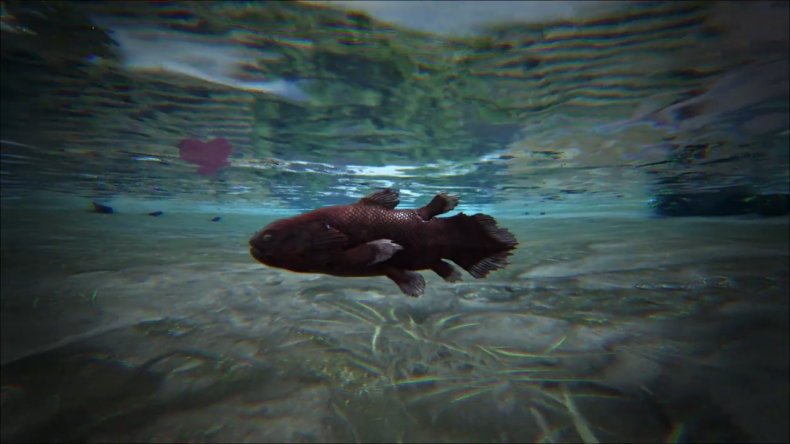 But, especially for those new to ARK, the process of fishing may seem a bit complicated. In order to fish, you must first reach level 20 to unlock the blueprint for the basic Fishing Rod. While there are better Fishing Rods available in the late game, the starter one works just fine for the purposes of this guide. So, just reach level 20 and get some Wood, Fiber and Thatch to craft it.
Fishing Rod in hand, the next thing you'll need is bait to catch your Coelacanth. There are three basic types of bait useful for the purposes of this guide.
Giant Bee Honey: This is technically the best bait for the task. You'll find this near bee hives, and it can be produced by a tamed Giant Bee. It can also be harvested in large amounts using a tamed Dire Bear.
Leech Blood: This alternative is found by killing Leeches, Deathworms or Lamprey. All these are pretty close to the Island spawn, making Leech Blood easy to find.
Sap: Gathered from Redwood trees using a Tree Sap Tap or by harvesting any tree stump on the Valguero map.
Overall, the Leech Blood is probably the easiest to find and fairly effective.
With bait and the Fishing Rod, the next step is to craft a Wooden Chair for your character to sit in while they fish. You've probably collected enough Wood, Thatch and Fiber to craft one over the course of your journey. The blueprint is unlocked at level 19.
Now that you've got everything you need, head to a water's edge location like the Stoney Shore (84.3 Lat / 58.4 Lon), sit down in your Wooden Chair, place some bait on your Fishing Rod via the menu and equip it.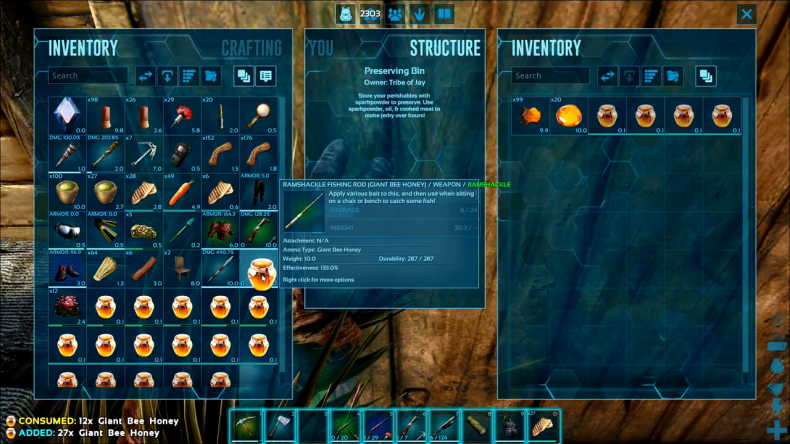 The Coelacanth you're looking for should be easy to spot because of the hearts floating above their heads. Once you've got one on the line, simply watch the timer and press the on-screen keys to bring it home. With each successful catch you'll get an assortment of chocolates, candies and possibly a Chibi.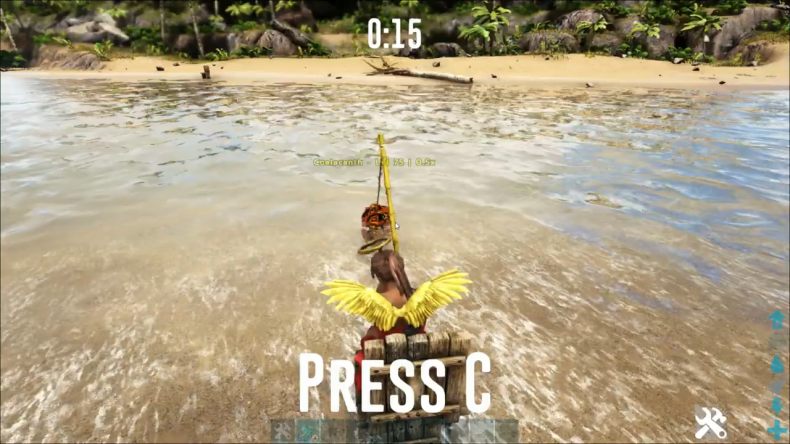 It's worth noting that, in addition to crafting purposes, the Box o Chocolates and Valentine's Dino Candy have other uses too. Chocolates increase health and taming speed, while a Dino's color can be temporarily changed with candy. This time, event colors include red, magenta, light red and white.
ARK Love Evolved Cheats & Admin Command Spawns
All that fishing takes lots of time and patience, which is why some players may want to cheat to see what the new Chibis and cosmetics are all about. Enter cheats by pressing tab on PC or by using the following console button commands at the start menu. In single-player, the "enablecheats" command must be entered first. Cheats must be enabled by the server admin in multiplayer.
PS4 = L1 + R1 + Square + Triangle
Xbox One = LB + RB + X + Y
Below are the specific admin commands you're looking for.
Box o Chocolates: Cheat gfi ValentinesChocolate 1 0 0
Valentine's Dino Candy: Cheat gfi ValentinesDinoCandy 1 0 0
Halo Headband: Cheat gfi ValentineHaloHat 1 0 0
Cupid Couture Top: Cheat gfi ValentineShirt 1 0 0
Cupid Couture Bottom: Cheat gfi ValentinePants 1 0 0
Teddy Bear Grenades: Cheat gfi ValentineBear 1 0 0
Love Shackles: Cheat gfi Vday_Handcuffs 1 0 0
Bow & Eros: Cheat gfi CupidBow 1 0 0
Flirt Emote: Cheat gfi UnlockEmote_Flirt 1 0 0
Valentine's Pairosaurs Chibi: Cheat gfi ChibiDino_Pairosaurs_VDay 1 0 0
Sarco Chibi: Cheat gfi ChibiDino_Sarco 1 0 0
Direbear Chibi: Cheat gfi ChibiDino_Direbear 1 0 0
Troodon Chibi: Cheat gfi ChibiDino_Troodon 1 0 0
Griffin Chibi: Cheat gfi ChibiDino_Griffin 1 0 0
Titano Chibi: Cheat gfi ChibiDino_Titano 1 0 0
That's all there is to know about ARK's Love Evolved event for 2020.
ARK: Survival Evolved is available now on PC, Xbox One, PS4, Switch, Mac and Linux.
What are your thoughts on ARK's Love Evolved event? Were you able to find those chocolates and Chibis? Tell us in the comments section!