'ARK: Survival Evolved' Extinction PC Release Time: When Can I Download the DLC?
ARK: Survival Evolved Extinction is about to release on PC, and we've got all the hot details you should know about the Season Pass download. Below you'll find answers to many of your pre-release questions.
What time does ARK Extinction Release?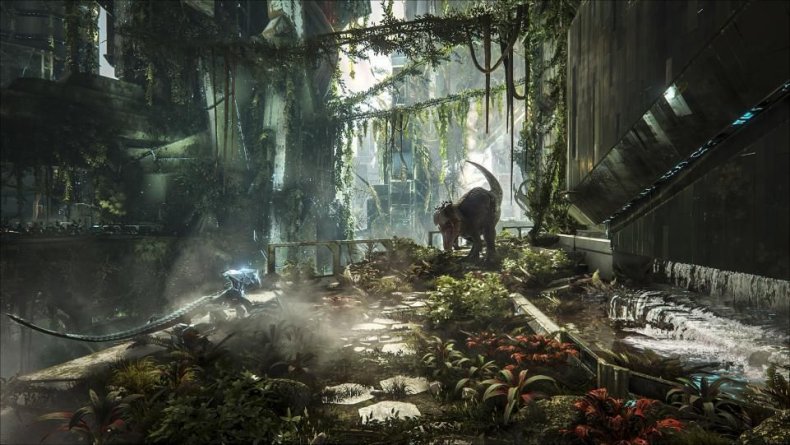 Like most major updates for ARK: Survival Evolved, the Extinction expansion releases at 1 p.m. EST on launch day. That means Season Pass owners will be able to start downloading the content on Steam or the Microsoft Store Nov. 6 at 1 p.m. EST. There may be slight differences in launch times between the two storefronts, but Studio Wildcard's intent is to offer the content as close to simultaneous as possible.
With these variations in mind, we suggest keeping an eye on the Twitter accounts of Community Managers Jen and Jat to ensure you're always getting the most up to date details.
Do I need the Season Pass to play Extinction?
Extinction is available as a part of the ARK: Survival Evolved Season Pass, but it's not required to play it. As was the case with previous ARK expansions, the map can also be downloaded as a standalone purchase for $19.99. The store page for that is not live at the time of writing, but it will be once the content has been released.
It's also worth noting that, even though extra cash is required to enjoy the breadth of what Extinction has to offer, it will still be possible for all players to experience its new creatures and gear on other maps by using admin commands. Those who have well-trained Dinos on other maps will be able to migrate them to this one too.
Are there Preloads?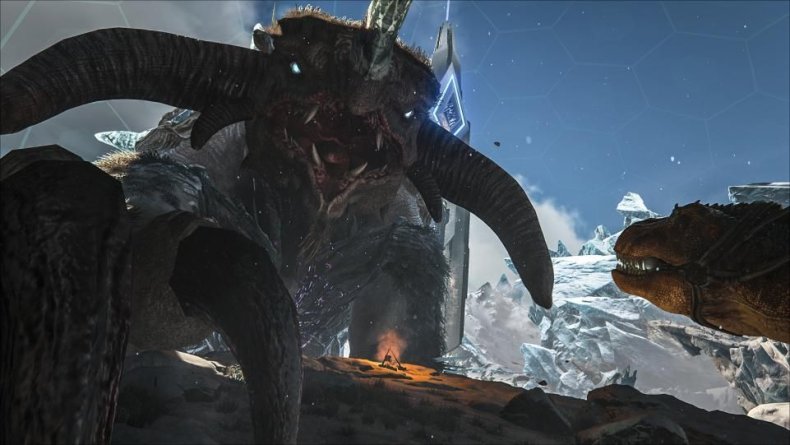 As far as we can tell, the Extinction expansion is not eligible for preloading. You'll have to start downloading it at the above-listed release time.
When does Extinction release on Xbox One or PS4?
Unfortunately, Studio Wildcard has yet to offer a definitive answer to that question. As of now, the content is expected to be live on consoles by Nov. 13.
That's all you need to know about the Extinction expansion for ARK: Survival Evolved. Once the DLC is available, we'll do our best to offer guides, hints and other tips to help you get acquainted with the new map.
ARK: Survival Evolved is available now on PC, Xbox One, PS4, Mac and Linux. Extinction goes live on PC Nov. 6 at 1 p.m. EST.