ARK: Survival Evolved fans can download the Extinction expansion later this month, but players on PS4 and Xbox One won't be getting the DLC on Nov. 6 like originally expected. In a blog post Friday afternoon, its developers at Studio Wildcard announced a delay for console versions of the upcoming content.
"After careful consideration, we have decided to move our release date for the console release of Extinction to no later than Nov. 13," the post reads. "This change does not affect the Steam release of Extinction, which will still be available for purchase on Nov. 6th, at 1 p.m. EST." While a specific reason for the delay was not referenced in the announcement, representatives say the extra time "will result in an improved experience for everyone who plays Extinction on console."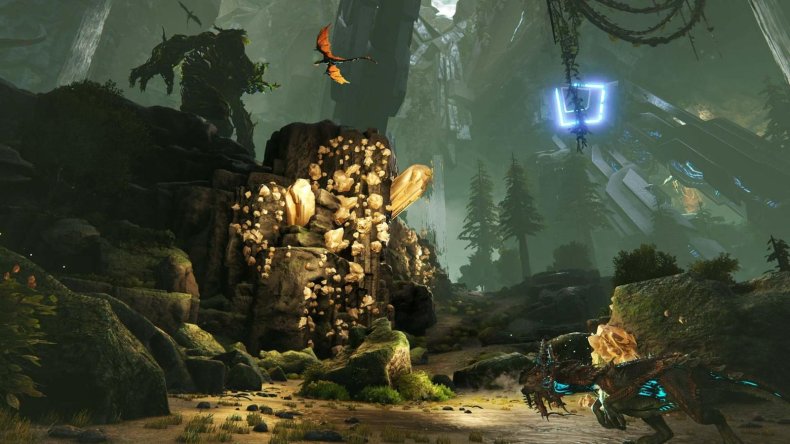 To those who've followed ARK's development closely, a delay for what's intended to be the game's last major expansion is not too surprising. True to the title's early-access roots, release dates for new content drops and major updates are routinely shifted to meet the needs of development. Delays of a few weeks have become fairly common across the triple-A industry as well. Most recently, EA's Battlefield V was delayed to Nov. 20 from its original Oct. 19 target date.
Despite this unfortunate news for ARK's growing console fan base, Studio Wildcard has spent the last few weeks hyping up Extinction's release via in-game updates and creature reveals. Teasers recently detailed the in-game actions of the Velonasaur and Gasbags. New Extinction Chronicles content also allowed players to collect what's presumed to be the final piece of themed gear. If there's anything positive to be taken from Extinction's delay on console platforms, it's that it still won't be too long before all players can experience the content for themselves.
ARK: Survival Evolved is available now on PC, Xbox One, PS4, Mac and Linux. The PS4 and Xbox One versions of Extinction are expected to release around Nov. 13.
What's your take on ARK Extinction being delayed? Are you planning to play it on PS4 or Xbox One? Tell us in the comments section!