'ARK' Tropeognathus Revealed With Abilities, New Tameable Dino Releases in June
ARK: Survival Evolved is getting a big update on June 4 that includes a brand-new Dino, and now players officially know what the featured creature will be. Announced in a Community Crunch blog post Friday afternoon, Studio Wildcard has revealed the flying Tropeognathus as the next Dino added to the game's long-stagnant prehistoric roster.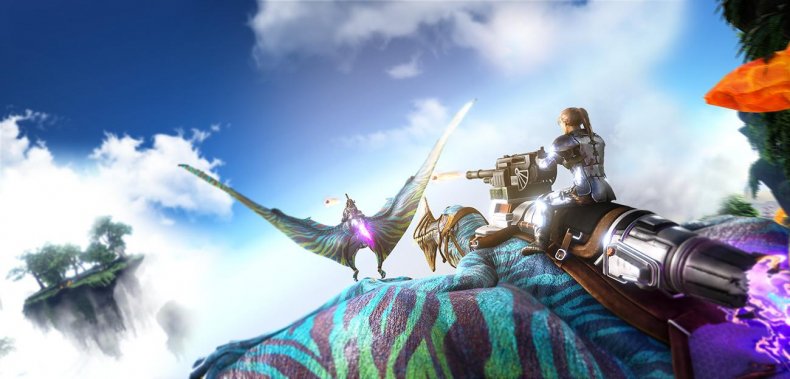 Here's everything we know about the Tropeognathus according to its official dossier.
In the Wild
Has keeled crests on its snout and a wingspan of 20 feet.
Eats fish.
Can catch currents off the ocean or other flying Dinos and has incredible stamina.
Chain Bolas and a good flyer may be required to catch one.
Domesticated
Can be used for transportation.
Its beak can grind complex items down to their base components, allowing players to essentially recycle items.
Can bite through armor and blow away threats with its wings. Is best suited for air-to-air combat.
A Flak Cannon or Jet Engine can be mounted on its back for increased speed or firepower. A saddle is required.
In other words, the Tropeognathus stands to be a completely unique Dino in ARK's ever-expanding catalog of prehistoric beasts. Players have long demanded a new flyer be added to the game, and this one certainly has its advantages. Pretty much all of its abilities are shared by no other creature on the roster. The use of air currents is a neat concept that increases the Tropeognathus' mobility, while its utility is greatly enhanced by offering the option of mounted cannons. Studio Wildcard has focused almost entirely on fantasy and modern creatures in ARK over the past few years, so it's awesome to see the benefits of a fighter plane wrapped in this distinctly prehistoric package. Whether in combat or just flying around, the Tropeognathus sounds quite valuable.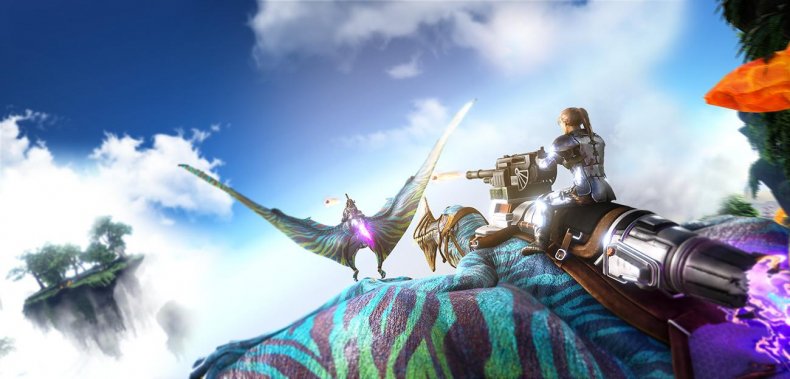 A release date for the Tropeognathus is not mentioned in this particular Community Crunch, but it's assumed the creature is still expected to arrive in an update for all platforms on June 4. The Dino will be one of many highlights in a fifth anniversary event featuring "Party Dodos, interactive cakes, new chibis, surprises and dazzling unicorns frolicking on rainbows." June 4 also marks the official release date of the Crystal Isles mod map on PC.
ARK: Survival Evolved is available now on PC, Xbox, PS4, Switch, Mac and Linux.
What do you think of the Tropeognathus coming to ARK: Survival Evolved? Is the new Dino everything you hoped it'd be? Tell us in the comments section!