'ARK' Update 1.75 Adds Extinction Chronicles 4 & Tek Parasaur - Patch Notes
ARK: Survival Evolved has a new update with Extinction Chronicles IV content. In addition to introducing new skins and slight gameplay tweaks, the patch also brings the Tek Parasaur to most maps. Read the full patch notes below courtesy of a forum post from Studio Wildcard.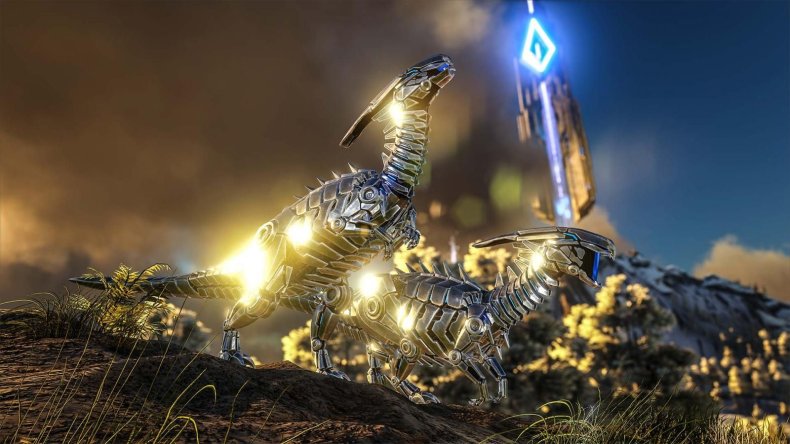 'ARK' Update 1.75 Patch Notes - Extinction Chronicles IV
Added Tek Parasaur.

New breeding line
5 percent chance to spawns
20 percent higher base level

Added new color set (green and black).
Added three new Explorer Notes and matching unlock (Corrupted Chest).
Increased maximum player level by one.
Hole fixes on The Island, Ragnarok, Scorched Earth, The Center, Aberration.
Windmills are no longer affected by electric storms.
Decreased Cliff Platform build radius by half.
As of this publication there appears to be no platform-specific patch notes for consoles like PS4 and Xbox One, which likely means any changes exclusive to consoles are negligible. In short, today's update primarily focuses on adding new content for players to explore ahead of Extinction's full release in November.
ARK 's Extinction Chronicles promotion has been ongoing since June, as players prepare for the game's final Season Pass expansion. By collecting a series of new Explorer Notes scattered across the map, players can obtain exclusive gear related to the DLC. With this fourth installment in the series, it's possible to earn the Corrupted Helmet, Corrupted Boots, Corrupted Pants and Corrupted Shirt. You can see what the shirt looks like in the screenshot below.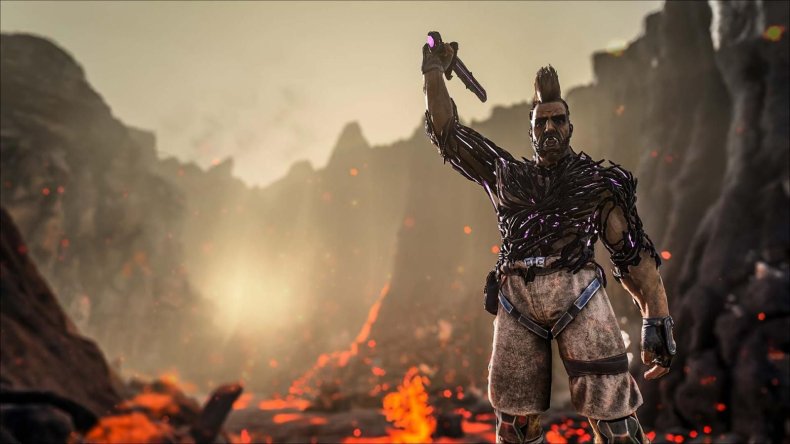 ARK 's Extinction expansion is set to release Nov. 7 on all platforms as the conclusion to the current ARK: Survival Evolved story. It features a slew of new Dinos, gear and narrative elements to tie everything together. More so than ever, Extinction seeks to blend the series' futuristic and prehistoric elements in ways that satisfy all members of the community.
ARK: Survival Evolved is available now on PC, Xbox One, PS4, OS X and Linux.
What's your take on ARK update 1.75 after reading these patch notes? Have you enjoyed the Extinction Chronicles so far? Tell us in the comments section!