'ARK' Update 1.77 Adds Extinction Chronicles V & Tek Quetzal - Patch Notes
ARK: Survival Evolved update 1.77 is going live on PC, Xbox One and PS4 with more Extinction Chronicles content. Extinction Chronicles V adds three new Explorer Notes, the Tek Quetzal and a few miscellaneous bug fixes. Read the full patch notes below courtesy of a forum post from Studio Wildcard.
'ARK: Survival Evolved' Update 1.77 Patch Notes
Extinction Chronicles V
Added Tek Quetzal

New breeding line
Five percent chance to spawns
20 percent higher base level
Added new color set (black, red, green, purple, white)

Added three new Explorer Notes and matching unlock (Corrupted Gloves)
Increased maximum player level by one
Climbing pick meshing fixes
Better handling for low FPS server dino attacking
Fix for failure to cleanup structure placers
Pre-emptive API for server structure cleanup improvement
Increased damage range for players/dinos on surface of Aberration
Console Fixes
Hole fixes on The Island, Ragnarok, Scorched Earth, The Center, Aberration
Windmills are no longer affected by electric storms
Decreased Cliff Platform build radius by half
Update 1.77's main feature is, of course, the continuation of Extinction Chronicles. Leading up to the Nov. 6 release of ARK's Extinction expansion, Studio Wildcard has released five content-focused updates with 15 new Explorer Notes scattered across the main maps. So far players have been able to unlock the Corrupted Helmet, Boots, Pants and Shirt, while today's update offers the Corrupted Gloves. By the end of the Extinction Chronicles event, survivors should have a brand-new suit for their characters and a sneak peek at the lore behind Extinction.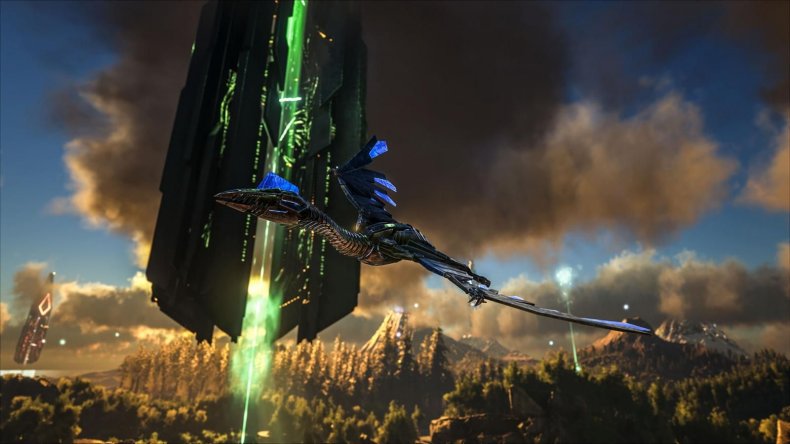 ARK 's Extinction expansion marks the end of the game's three-act story that has been in the works since its early access days. While it's not clear what Studio Wildcard will work on next, the DLC should provide a sense of closure for longtime fans of the franchise. Developers have been fairly mum about what Extinction will contain, but recent teasers showed off its large Titan mini-bosses.
ARK: Survival Evolved is available now on PC, Xbox One, PS4, Mac and Linux. It may take a while for today's update to deploy on all platforms.
What are your thoughts on ARK update 1.77 and Extinction Chronicles V? Will you find the latest batch of Explorer Notes? Tell us in the comments section!