'ARK' Update 1.91 Fixes Homestead & Prim+ on PS4 & Xbox - Patch Notes
ARK: Survival Evolved update 1.91 is going live on PS4 and Xbox One. The fairly minor update focuses on bugs related to the recent Homestead expansion and Primitive+ modes. Read the full patch notes below courtesy of a blog post from Studio Wildcard.
ARK: Survival Evolved Update 1.91 Patch Notes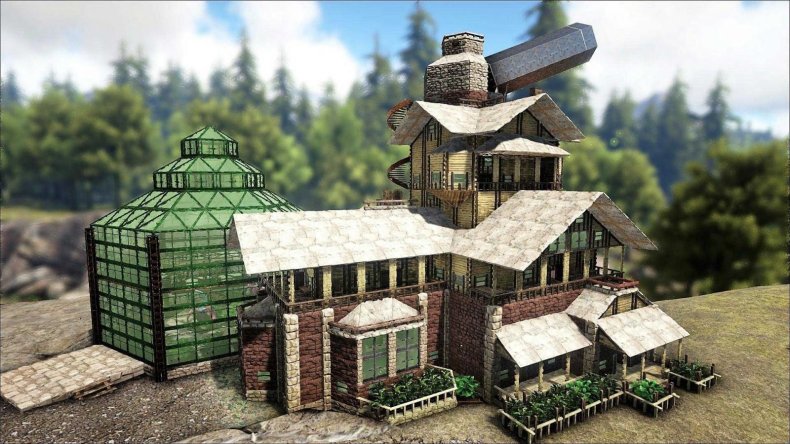 Homestead

Fixed double door pickup after pickup timer has expired
Disabled structure pickup when inventory is full
Fixed bug preventing Triangle Roofs from being placed on Large Walls
Increased health of Fence Supports
Added Homestead Tek engrams to the boss dinos on Scorched, Aberration and Extinction

Kibble

Set Yutyrannus eggs to be usable with Extraordinary kibble recipes
Fixed imprint requests on Scorched Earth
Fixed imprint requests on Aberration
Icon alterations

Dedicated Storage

Fixed potential crash
Disabled Withdraw Stack if your inventory is full
Now drops full inventory in all scenarios
Removed mention of fridge, as storage does not function as such
Prim+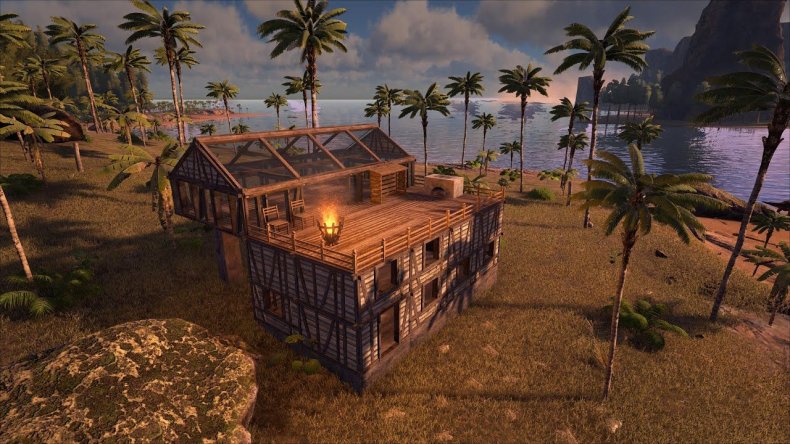 Fixed issues with forge crafting.
Fixed issue with crafting new kibble.
Fixed issue with beeswax production in beehives.
Fixed crafting issues with hazard suit.
Fixed misc issues with coal harvesting
Managarmrs
Now take damage equivalent to flyers
Fixed Managarmr's forward dashing when walking off edges
Manta
Reduced speed gain per level
Aberration
Oviraptors are now allowed in via Obelisk transfer
Extinction
Added Hesperonis spawns to the Desert and Snow biomes
Fixed a water volume in the Desert biome that was not set to trigger on collision
Adjusted Desert water spawner values to have more fish
Trike
Speculative fix for infinite trike ram
Ghillie
Boot armor now matches other pieces
Non-Homestead Tek
Added more Tek engrams to various bosses
Platform Saddles
Re-disabled C4 placement
Disabled High Wall placement
Exploits
Fixed exploit related to Enforcer
Fixed exploit related to Basilisks
Fixed exploit related to Fence Supports
Fixed exploit related to Tuso
Fixed exploit related to platform limits
Crashes
Fixed crash related to mounts and walls
Fixed crash related to Managarmrs
Performance
Improved server performance when turning on and off electrical/water networks in certain circumstances
Disconnects
Fixed Disconnect related to Flex Pipes
Explorer Notes
Fixed Explorer Note menu display bug
As far as these patch notes are concerned, there's not much here that changes the game for console players. If you've been having trouble placing structures since the Homestead update went live last month, those small issues have been mostly addressed. Also, the prayers of Primitive+ players have finally been answerred. The hardcore mode has been essentially broken on console for the past few weeks due to crafting bugs, but now everything should work properly with the new systems and Kibble rework in tow. While it definitely took longer than it should have to get these problems solved, at least the fix is here today.
Something more drastic, however, is happening on PC in the form of the new Classic PvP mode. Harkening back to the early days of ARK, these limited servers double resource and breeding rates for mid-sized tribes of up to 25 players each. Much like the experimentation with Small Tribe servers this past summer, Classic PvP offers a new way to experience a game that's very much driven by habitual playstyles. The average server size is tailored to ensuring PvP action is exciting but not too overwhelming.
ARK: Survival Evolved is available now on PC, Xbox One, PS4, Switch, Mac and Linux. This update is exclusive to Xbox One and PS4.
What are your thoughts on the latest ARK update? Are you glad the Primitive+ problems have been solved? Tell us in the comments section!