'ARK' Update 2.03 Adds Genesis Chronicles on PS4 & Xbox - Patch Notes
ARK: Survival Evolved has just been updated to version 2.03 on PS4. While the patch doesn't do much in terms of fixing bugs or addressing major community issues, it does kick off the Genesis Chronicles promotion ahead of the game's next major expansion release. There's not much to see, but here are the patch notes survivors may be searching for.
ARK: Survival Evolved Update 2.03 Patch Notes - PS4, Xbox & PC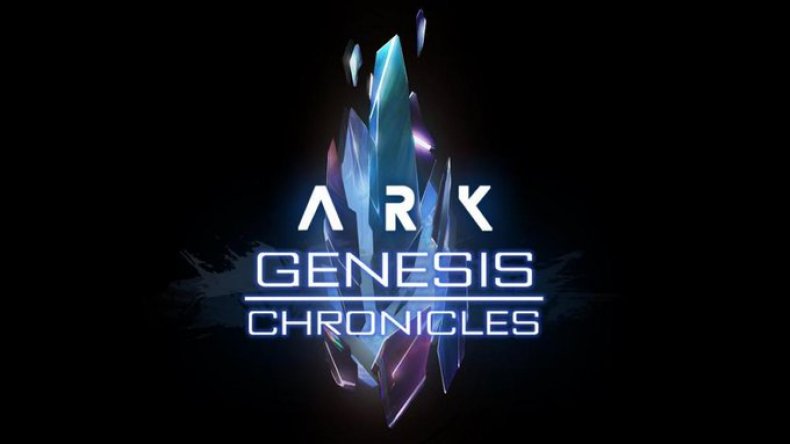 Cryopods are now able to be crafted at obelisk
Added HLN-A Explorer Notes 1-5 for Genesis Chronicles
Added Corrupted Avatar Armor helmet for Genesis Chronicles
While the first bullet on the list is fairly innocuous, it's the last two changes that will be most critical for players. In preparation for the game's Genesis expansion this winter, Studio Wildcard has added Genesis Chronicles content. Much like the Extinction Chronicles that made their way to the title last year, this new update adds five Explorer Notes to the open world. Each one contains hints regarding the lore of the next DLC, and finding all five offers access to the Corrupted Avatar Armor listed above. Those who want to get a sneak peek at what Genesis has to offer won't want to miss today's download.
What to Expect in the rest of Genesis
For those who missed the Expansion's reveal in August, here's a recap of most of its main features.
HLNA
First speaking character, Buddy AI
She's available now in an update with the Season Pass as a cosmetic pet
Training you for something. She can't go where you go and the arrival is soon
HLNA offers goals and multiplayer or single-player missions
She has a fully customizable look
Map
New map in both parts
Volcano, snow, jungle, water biome
It's a totally new simulation
Giant Tortoise
You can build stuff on it
Permanent tame, mobile base
Shell grows rare resources
His shell has an oxygen bubble underwater
Lava Lizard
First actual, huge dino
Functions better in magma
Shoots magama
Great AoE attack
Tamable, ridable, swims in lava, doesnt like water
Shape Shifter
Likes Element, transforms when he eats it. Becomes huge, rideable Hulk.
Unfortunately today's Genesis Chronicles update doesn't add these creatures, but at least interested players can prepare for their arrival. Genesis is the first part of a second Season Pass for ARK: Survival Evolved. Those who buy the pass will be privy to additional content drops throughout 2020.
ARK: Survival Evolved is available now on PC, Xbox One, PS4 and Switch. The Genesis Chronicles update is live on PC, Xbox One and PS4.
What are your thoughts on ARK update 2.03? Are you excited for Genesis Chronicles? Tell us in the comments section!