Arkansas Abortion Notice Bill: Search 'Abortion Pill Reversal' on Internet if You Change Your Mind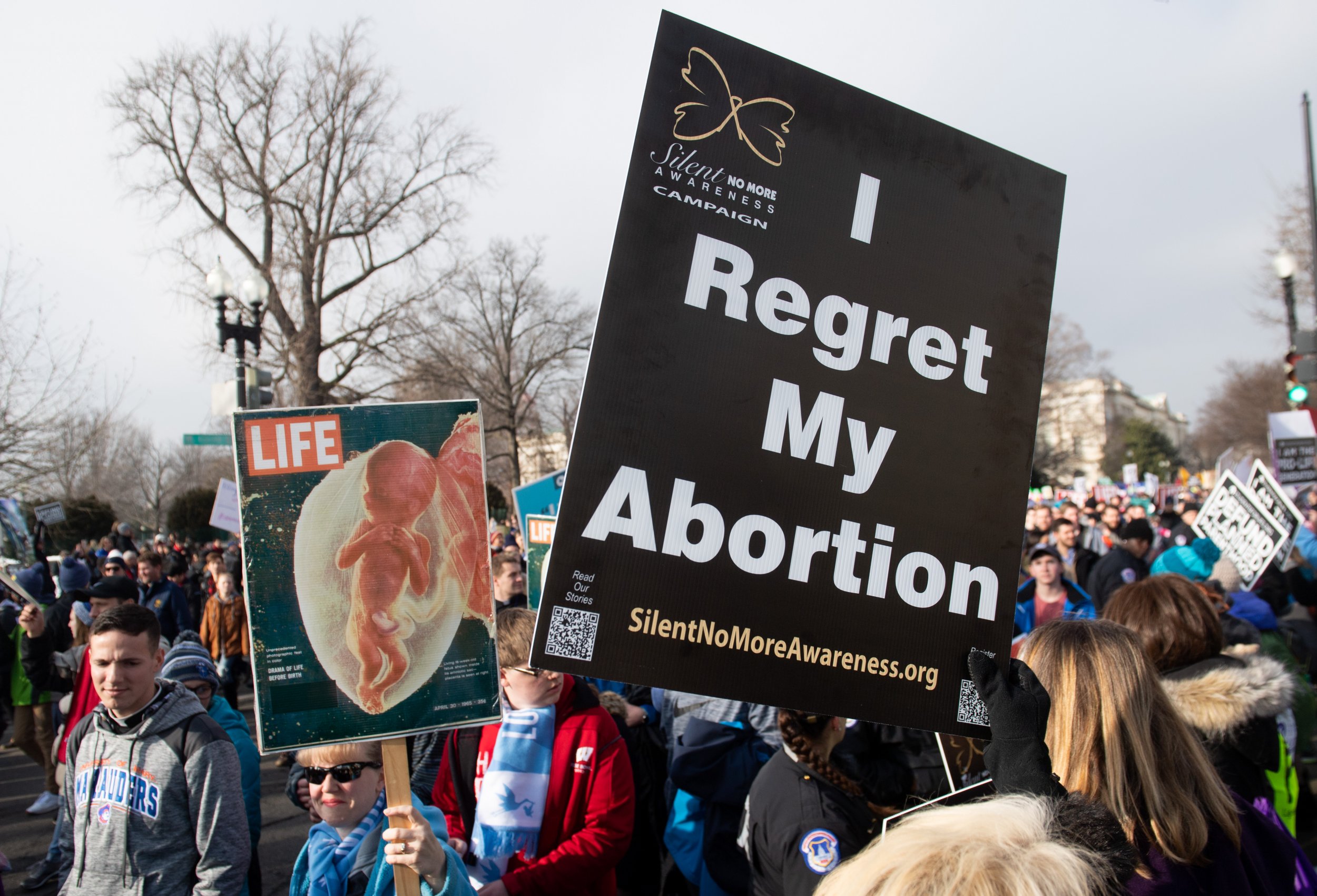 A bill that recently passed the Arkansas Senate would require doctors who prescribe the abortion pill to a patient to also instruct them to conduct an internet search if they're interested in reversing the procedure.
The bill, if signed into law, would serve as an amendment to the Women's Right to Know Act, which regulates what physicians must tell patients who have an abortion. The amendment would add a further subsection to create rules about what physicians must tell patients after dispensing the first dose of Mifepristone and Misoprostol, abortion-inducing drugs.
Patients must be informed that the drug by itself is not always effective in ending a pregnancy and that it's possible to reverse the effects if the second pill hasn't been taken.
"If you change your mind and wish to try to continue the pregnancy, you can locate immediate help by searching the term 'abortion pill reversal' on the internet," the amended law would recommend to patients.
The bill was sponsored by State Senator Missy Irvin and Representative Joe Cloud, who are both Republicans. Newsweek reached out to Irvin but did not receive a response in time for publication.
"They may still choose to take the second dose and still go through with it, but they need to at least know there is an option out there," Irvin said before the vote, according to WREG.
Irvin claimed that a doctor testified that the reversal was possible, as reported by the Arkansas Democrat-Gazette; however, the American College of Obstetrics and Gynecology (ACOG) said abortion reversal isn't supported by science.
The bill was filed on February 14, and on Thursday, it passed the State Senate with 29 votes in favor and five opposed. One of those people who voted against the bill was Senator Keith Ingram, who questioned the logic behind telling a woman to "Google information," according to the Arkansas Democrat-Gazette.
"That is going to be the advice somebody gives: 'Go on the internet and look this up'?" he asked.
Mifepristone was first approved by the Food and Drug Administration (FDA) in 2000 and requires the user to take one dose of Mifepristone orally, then 24 to 48 hours later, to take another dose of Misoprostol buccally, which means by placing the drug between the gum and teeth, where it can dissolve.
Mifepristone stops pregnancy growth because it blocks progesterone, a hormone, and then misoprostol contracts the uterus to complete the abortion, according to the ACOG. The FDA recommends patients follow up with their health care provider seven to 14 days after taking the second dose. The drugs were intended to end pregnancies that are within a 70-day gestational period.​