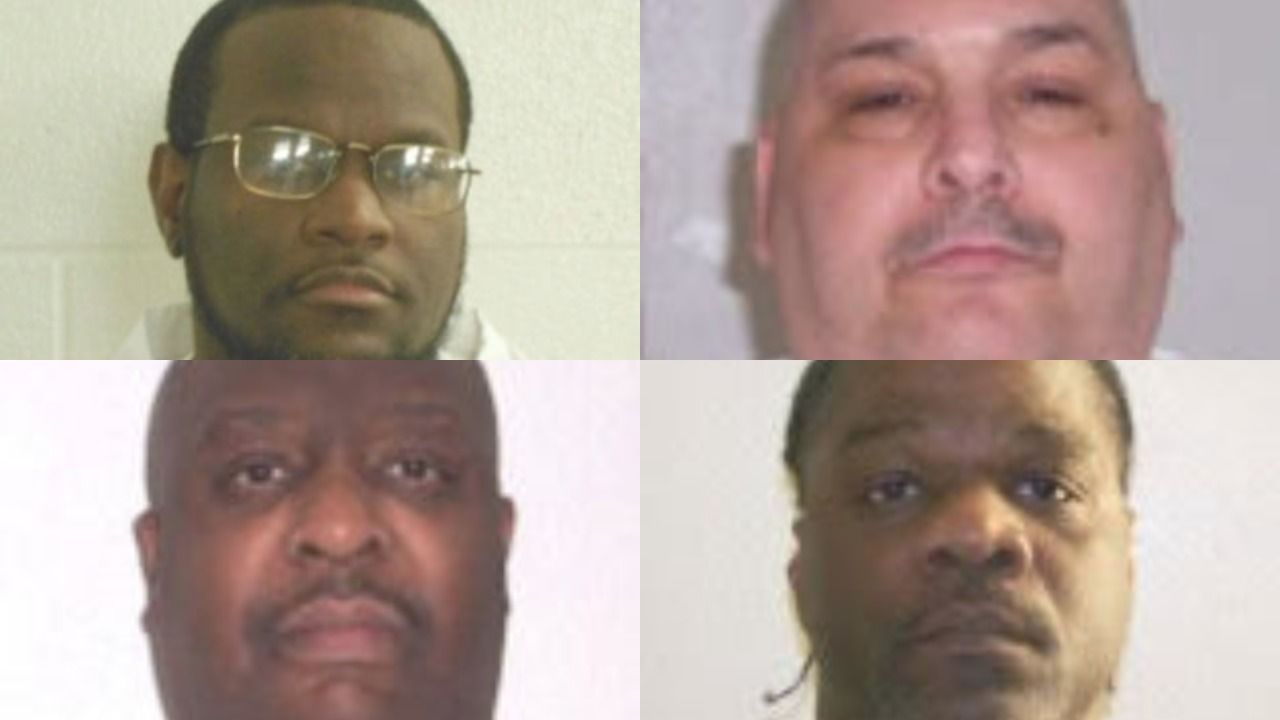 Updated | The state of Arkansas has executed its fourth death row inmate in eight days. On Thursday, the state put Kenneth Williams to death, the last execution in what capital punishment analysts say was an unprecedented effort to execute eight inmates over 11 days before the lethal drugs expire. Courts stayed the other four executions.
The Arkansas Department of Correction allows incarcerated people on death row to make last-meal requests, a tradition that reportedly dates to medieval Europe or earlier. The act "symbolizes a prisoner making peace with their executioners, breaking bread with them," according to the writer Robert Walsh. Another reason for the practice may be that "in medieval Europe, many believed that well-fed prisoners could be executed without fear of their returning as ghosts," Walsh has written.
Related: Arkansas executes Kenneth Williams, the fourth in a week
In Arkansas, the last-meal requests of the four men executed—Williams, Ledelle Lee, Marcel Williams and Jack Jones—varied from a communion wafer to nachos and a Butterfinger shake. An Arkansas Department of Correction spokesman confirmed all of the meals to Newsweek.
Lee, whose first name appears spelled in some reports as Ledell, and who was convicted in a 1993 murder, chose on April 20 to receive communion instead of a last meal. Declining a meal is not unusual, according to Walsh, because it can "demonstrate contempt for prison authorities, or simply because fear has left them unable to face food."
The Reverend Terrance Klein wrote of Lee's deciding to receive communion, "Rather than a final, animal forage, the prisoner chose the most parsimonious of meals.... To take Holy Communion in the face of death is to say that it is fellowship, and not food, that matters most."
On Monday, Marcel Williams, who was convicted for a 1994 murder, kidnapping, rape and robbery, had three pieces of fried chicken breast, fried potato wedges and ketchup, nacho chips with chili and cheese sauce, jalapenos, banana pudding, ice cream and two Mountain Dews.
Also on Monday, Jones had three chicken breasts, potatoes, sliced cheese, beef jerky, three Butterfinger candy bars, tartar sauce, two cups of punch and a chocolate shake with Butterfinger crunch. He was convicted in 1996 and sentenced to death for the rape and murder of a woman and the attempted murder of her daughter.
As Lee did, Kenneth Williams also chose to receive communion. His execution came almost two decades after he murdered a cheerleader and later escaped from prison, causing the deaths of two more people. He also confessed to another murder.
"The concept of a last meal is supposed to represent an acknowledgement of the inherent dignity of the person who's being executed," says Robert Dunham, executive director of the Death Penalty Information Center, a nonprofit that tracks issues related to capital punishment. "It is part of a tradition of showing some form of respect for the individual's humanity while symbolically indicating that you are about to end the person's life." Despite the symbolism, he says, "it is not an exercise of mercy. It is not a favor."
The practice varies from state to state, according to Dunham. The Arkansas Department of Correction spokesman tells Newsweek that the department does not contract out any of its food production, meaning its facilities cook last meals in-house. "All meals were prepared in the unit kitchen or taken in part from the unit commissary," the spokesman said by email.
That's not the case everywhere; a spokesman for the Oklahoma Department of Corrections told the BBC in 2011 that it purchased its last meals from a restaurant in the city of McAlester, near the facility where the executions occur.
Texas eliminated last-meal requests in 2011, after Lawrence Russell Brewer requested two chicken-fried steaks with gravy and sliced onions; a triple-patty bacon cheeseburger; a cheese omelet with ground beef, tomatoes, onions, bell peppers and jalapeños; fried okra with ketchup; a pound of barbecued meat with half of a loaf of white bread; three fajitas; a meat-lover's pizza; ice cream; peanut-butter fudge with crushed peanuts; and three root beers.
In Arkansas, just before his execution in 1992, Ricky Ray Rector apparently told corrections officers that he was saving his pie "for later." Some opponents of capital punishment saw that as a sign of mental incompetence. A decade later, in the case Atkins v. Virginia, the United States Supreme Court ruled that the execution of people with intellectual disabilities constituted cruel and unusual punishment and violated the Eighth Amendment.
"It's not unusual for a prisoner's final choice to reveal something about them," Walsh has written. "To prisoners themselves, it can be a gesture of defiance, a chance for one final joke, a last chance to try something new, something to look forward to as the clock ticks down or simply not worth bothering with."
Food photographer Henry Hargreaves has depicted last meals in a series called "No Seconds." In one photograph, he shows John Wayne Gacy's 12 fried shrimp, a bucket of KFC chicken, french fries and a pound of strawberries. In another, he depicts Oklahoma City bomber Timothy McVeigh's order of two pints of mint and chocolate chip ice cream.
"In New Zealand (where I'm from), and in fact nearly anywhere else in the developed world, the death penalty is just not even in the conversation," Hargreaves writes on his website about his decision to do the series. "It is a remnant of an earlier era. This little bit of civility, 'hey, we are going to kill you but what would you like to eat?' just jumped off the page."
This article has been updated to include confirmation from an Arkansas Department of Correction spokesman of the reported last meals of four inmates, and additional information from that spokesman about where those meals were prepared.