Arkansas Election Candidate Removes Post About Hunting Antifa and BLM Supporters
Republican Arkansas House candidate John S. La Tour has removed a Facebook post in which he asked how he can purchase a "riot-idiot hunting license" after stating that "Antifa and BLM" are coming to the country.
The post was published on La Tour's personal Facebook account on Monday and deleted by Tuesday.
La Tour is running for election to the Arkansas House of Representatives to represent District 86 of the state. He is running against incumbent Democrat Nicole Clowney.
In his post, the candidate said: "Antifa and BLM are now saying they are coming to the country. I wonder what the bag limit is, and where I can purchase riot-idot (idiot) hunting license," according to the local news website Northwest Arkansas News.
U.S. Representative Steve Womack, of Arkansas's 3rd District, said in a comment to Northwest Arkansas News: "This inflammatory rhetoric is unacceptable, and no side should be encouraging violent threats or the destruction we've seen. Our country would be better served by focusing our attention to thoughtful policy discussions."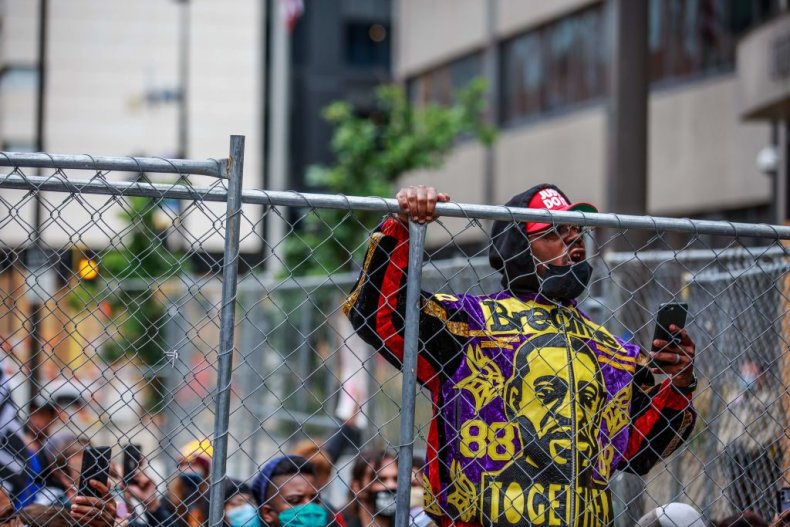 It is not the first time La Tour, an accountant by trade, has had to delete controversial social media posts.
In 2018, while he was a councilman running for re-election in the city of Fayetteville, Arkansas, a post on the "John La Tour for City Council" page said: "Homosexual are attempting to lower my professional reputation online by leaving me one-star reviews when I have never provided them with any service. Please google my name when you have time. If you can, please leave me a good review. Thank you."
The post was changed twice, first to "My political opponents, mostly homosexuals and their supporters, are attempting to lower my professional reputation..." and later, "My political opponents are attempting to lower my professional reputation..." before it was deleted.
The 64-year-old candidate was also called to resign over an incident in a local restaurant, where he told an employee to prove her gender, claiming he could not tell if she was a man or a woman, and making explicit remarks of ways in which he could prove his.
In 2002, La Tour filed a claim against the City Of Lafayette in an Arkansas district court to challenge to the constitutionality of a municipal ordinance which prohibits the display of flashing, animated or blinking electronic signs, after he used one to display political messages from his office.