Judge Orders Arkansas to Stop Plan for Successive Executions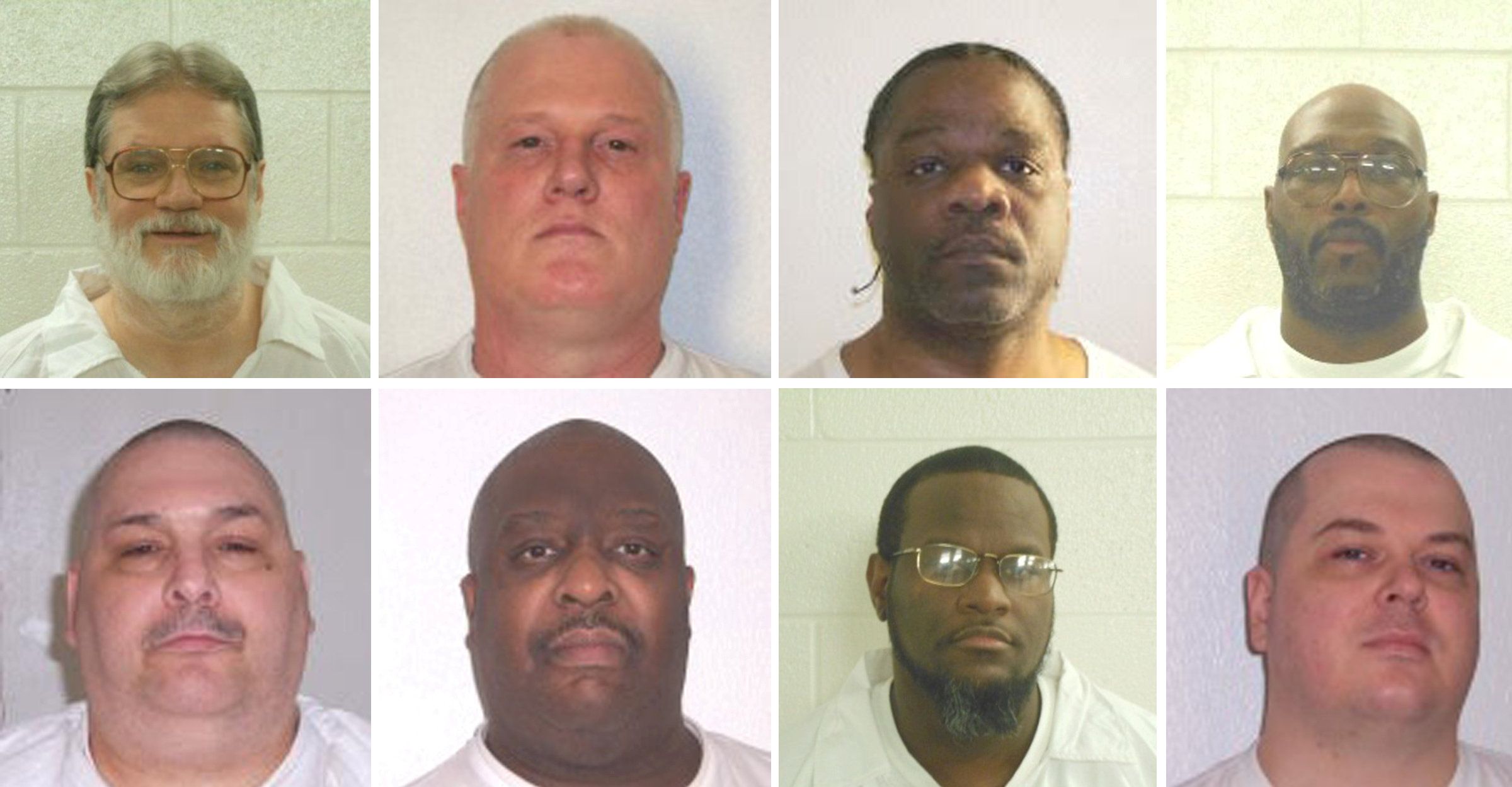 A U.S. judge in Little Rock on Saturday temporarily blocked plans by Arkansas to hold a rapid series of executions this month, after the inmates argued the state's rush to the death chamber was unconstitutional and reckless.
Arkansas, which has not carried out an execution in 12 years, planned to begin the lethal injections of at least six convicted murderers on Monday. No state has ever executed as many inmates in as short a period since the U.S. Supreme Court reinstated the death penalty in 1976.
Arkansas had scheduled the fast-paced series of executions in order to beat the expiration date on its batch of one of the three drugs used in its lethal injection cocktail.
U.S. District Judge Kristine Baker, in a 101-page ruling, found the state's plan would deny the inmates their legal rights by depriving them of adequate counsel by allowing only a single lawyer to be present at the execution.
"The court finds that plaintiffs are entitled to a preliminary injunction based on their challenge to (the state's) viewing policies, in their current form, as unreasonable restrictions of plaintiffs' right to counsel and right of access to the courts," Baker wrote.
Arkansas Attorney General Leslie Rutledge vowed to appeal the temporary restraining order.
"It is unfortunate that a U.S. District Judge has chosen to side with the convicted prisoners in one of their many last-minute attempts to delay justice," Judd Deere, a spokesman for the attorney general, said in a statement.
The injunction applies to nine condemned prisoners who petitioned the federal court. One of them was never put into the execution schedule for April. Two others won stays of execution from state courts, leaving six of the original petitioners.
The state's mixture of drugs used in executions has brought legal challenges.
Arkansas employs potassium chloride in combination with vecuronium bromide and midazolam. The latter drug is intended to render the inmate unconscious before the other two chemicals are administered to paralyze the lungs and stop the heart.
Governor Asa Hutchinson has said the state must act quickly because the efficacy date for midazolam expires at the end of the month.
But Arkansas circuit court Judge Wendell Griffen, an outspoken opponent of capital punishment, issued an order on Friday blocking the state from using a second drug, vecuronium bromide, after a petition from its maker, McKesson Medical-Surgical Inc.
The attorney general plans to appeal Griffen's order as well.