Arkansas Is Fourth State to Halt Planned Parenthood Funding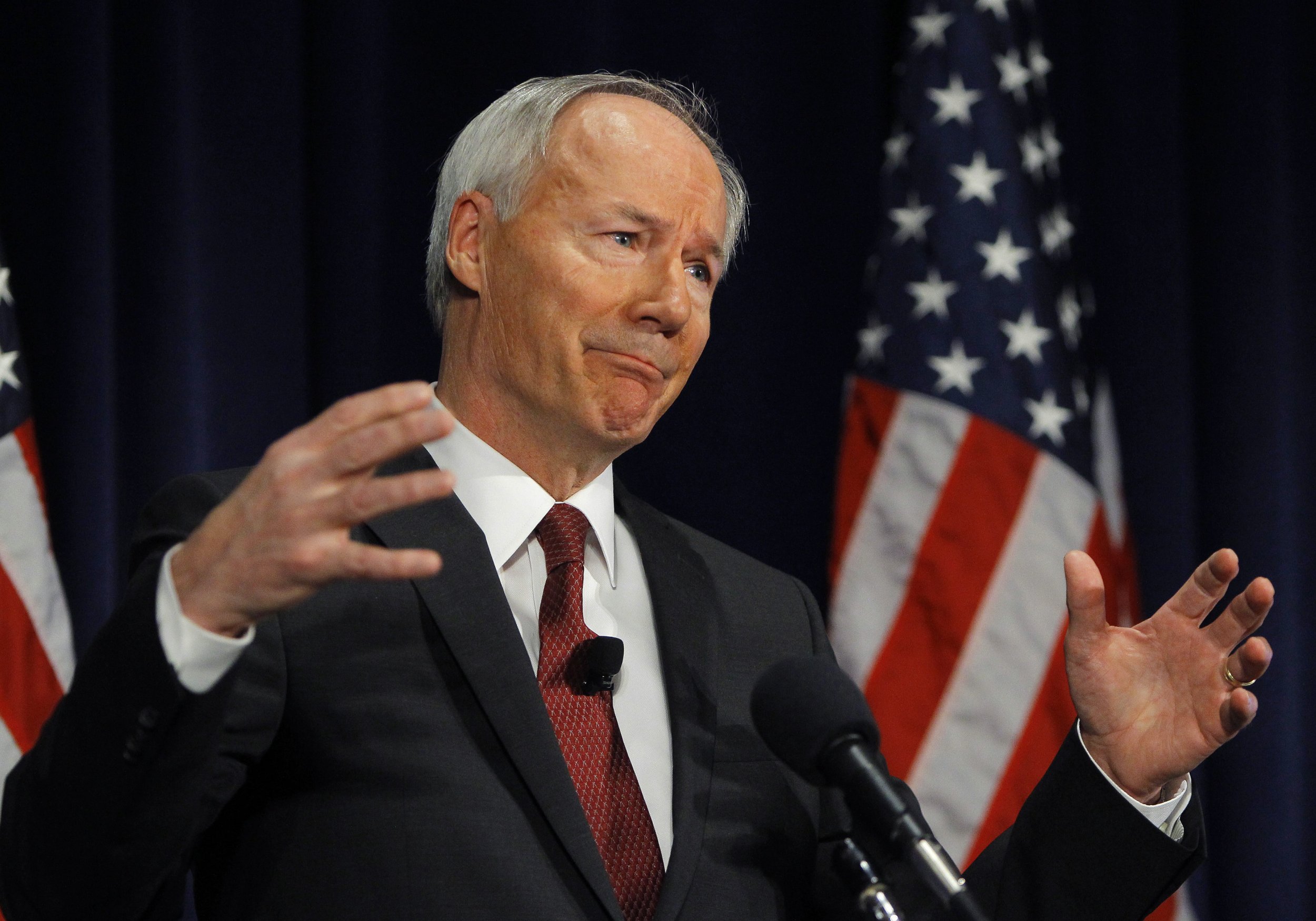 Arkansas Governor Asa Hutchinson has moved to cut the state's funding of Planned Parenthood Federation of America and ordered the Department of Human Services to sever its Medicaid contract with the abortion provider. Effective in 30 days, the action will block women's access to birth control, STD testing and treatment, overall preventive care and cancer screenings at Planned Parenthood health centers.
Friday's decision makes Arkansas the fourth state to cease funding the women's health organization.
The Obama administration has cautioned that halting Medicaid funds possibly violates federal law. Federal courts blocked the states of Arizona and Indiana from passing laws that would exclude abortion providers from Medicaid. Earlier this week, the U.S. Department of Health and Human Services told lawmakers in Louisiana and Alabama, who were looking to make a similar move, that it was illegal. New Hampshire stopped funding Planned Parenthood as well, but its plan doesn't involve Medicaid.
The Arkansas governor's decision comes after six edited videos were released by Center for Medical Progress, a prominent anti-abortion group, that appear to show administrators from Planned Parenthood detailing how fetal tissue drawn from abortions was used in medical research.
Anti-abortion activists have been quick to decry the videos, accusing Planned Parenthood of benefiting from fetal tissue. "It is apparent that after recent revelations on the actions of Planned Parenthood, that this organization does not represent the values of the people of our state and Arkansas is better served by terminating any and all existing contracts with them," Hutchinson said in a statement.
Planned Parenthood has denied the accusations, and firmly states that its focus is promoting women's health. "The federal government has made it clear that states cannot cut women off from high-quality health care at Planned Parenthood like this," the executive vice president of Planned Parenthood, Dawn Laguens, said in a statement. "It's unlawful, unpopular, and harmful to women—and that's why politicians who have tried to do this in other states have failed. Planned Parenthood will continue to fight on behalf of the people who count on us for high-quality healthcare across Arkansas."
The organization has held in the past that these moves are part of a larger political agenda, including an effort by conservatives to defund Planned Parenthood entirely.