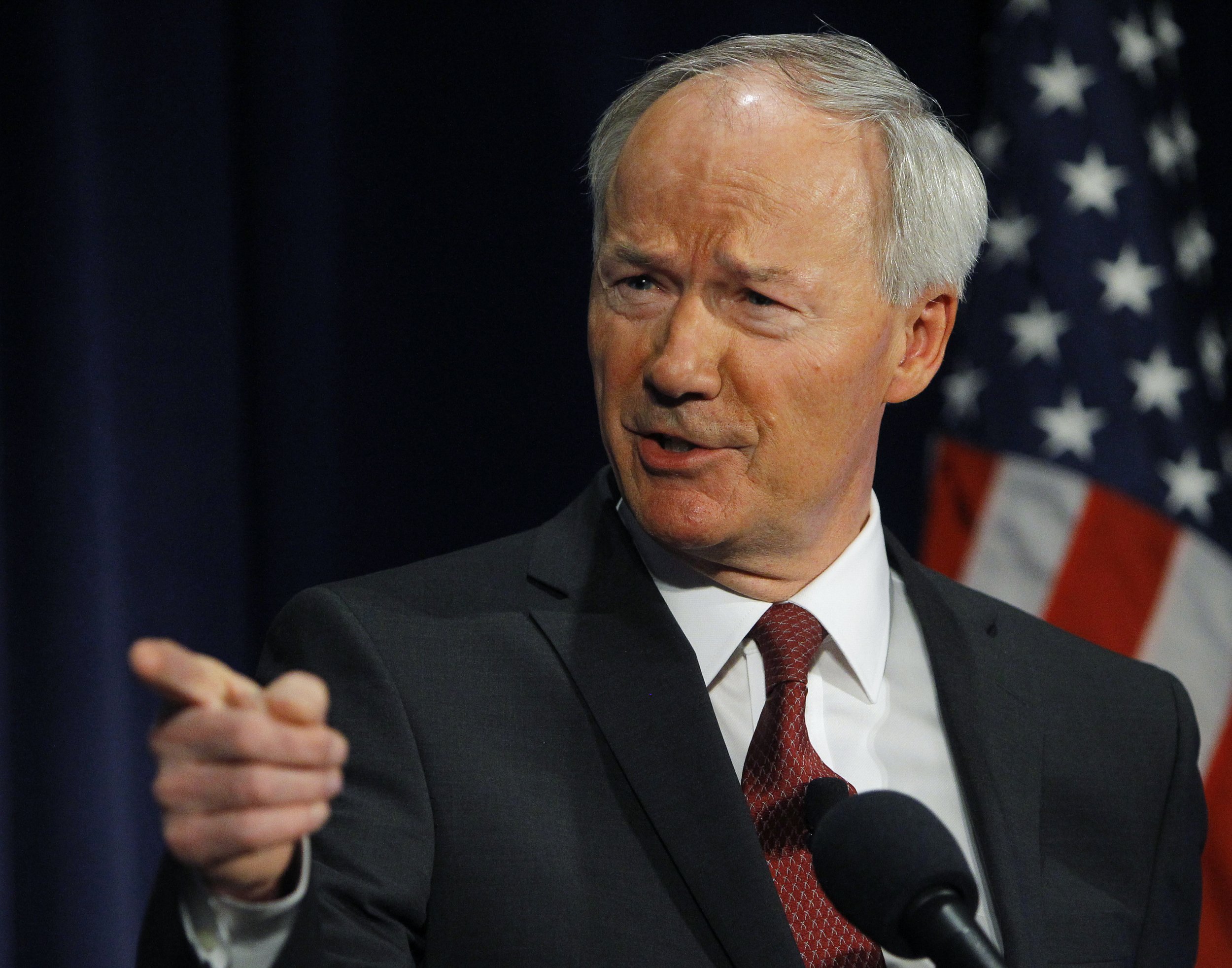 Arkansas governor Asa Hutchinson will not sign HB1228, his state's Religious Freedom Restoration Act (RFRA), in its current form, but will instead ask the state legislature to revise the bill. At a press conference Wednesday morning, Hutchinson said he plans to ask the Arkansas General Assembly to rewrite the bill better to reflect the federal RFRA, which was signed into law in 1993 by President Bill Clinton. "It has been my attention all along to have House Bill 1228 to mirror the federal act," Hutchinson said at a press conference Wednesday.
Yet Hutchinson had previously said he would sign the law as written. The governor appears to have changed his mind after a similar bill passed last week in Indiana drew the ire of both gay rights groups and business leaders, including Apple CEO Tim Cook and Salesforce CEO Marc Benioff. Benioff said that in light of the law his company was canceling all programs that require travel to Indiana.
Critics of both bills said they would effectively legalize discrimination against gays and lesbians in the states. Proponents argued they are necessary to protect and preserve religious liberty.