Arkansas Hunter Kills Woman He Mistook for Deer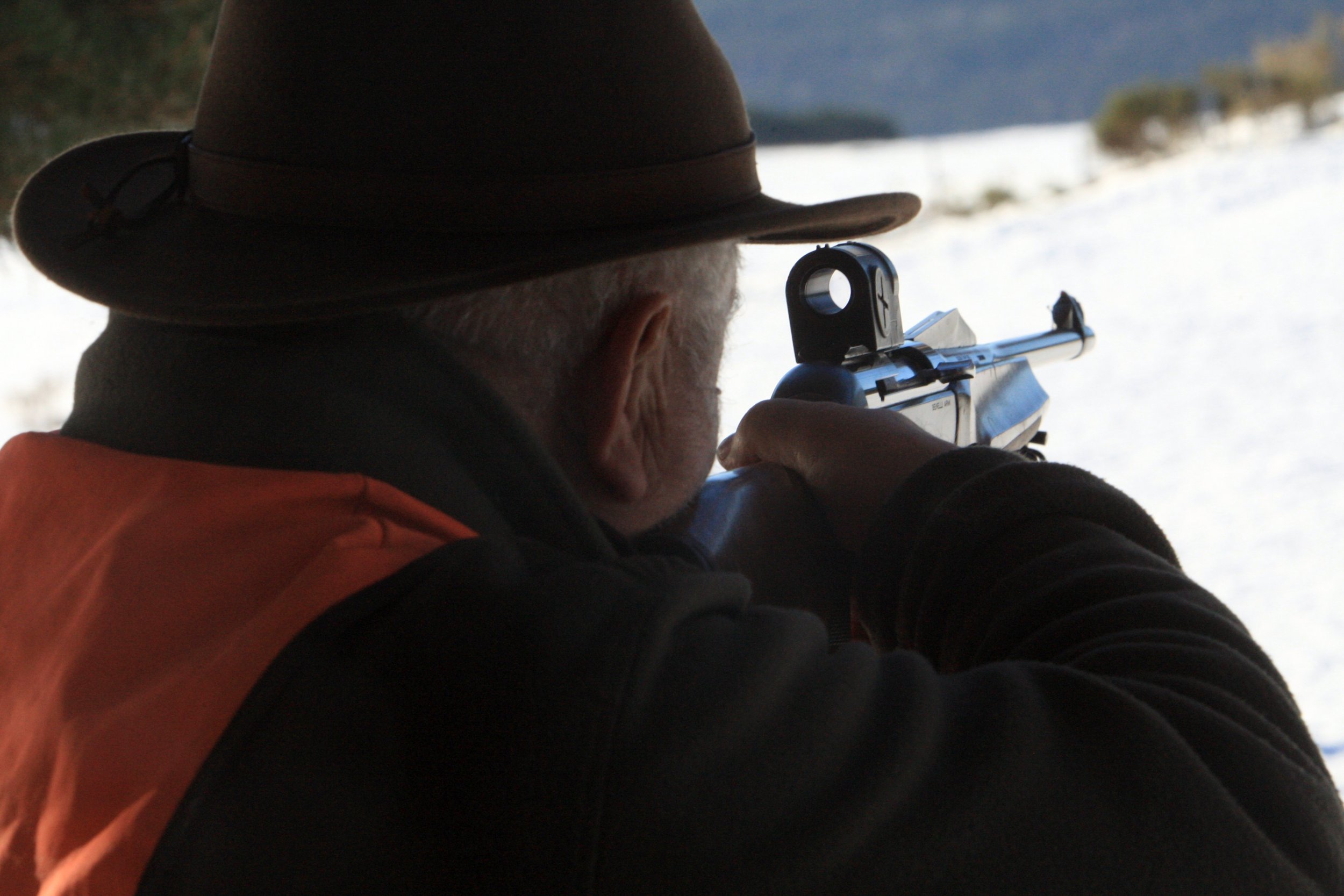 A hunter in Arkansas shot dead a woman he mistook for a deer, according to police. He may face charges after the tragic accident.
Johnson County Sheriff's Office said a 72-year-old woman was shot and killed by a deer hunter in the Yale area on Sunday at around 1.43 p.m. Police arrived after a call around 30 minutes later.
"The body has been sent to the Arkansas state crime lab for autopsy," the sheriff's office said in a statement, which did not name either the shooter or the victim.
"Once the investigation is complete, it will be sent to the 5th Judicial District Prosecuting Attorney for review of any possible criminal charges. No further information will be released until the conclusion of the investigation."
According to KARK, the woman was with her sister. It is not known if she was also hunting.
"Just please make sure that you see what you are shooting at," Charles Karr, one of the 110 local residents, told KARK. "Don't just shoot at anything that moves. I think the deer hunter needs to be real cautious about what he is shooting at, make sure it's a deer."
There were no deaths in hunting accidents recorded in Arkansas during 2017, the state's Game & Fish Commission said in September.
But such incidents are not unheard of. In November 2016, a 29-year-old woman was killed when a hunter mistook her for a deer in Searcy County. She was not wearing hunter orange, police said (via the Arkansas Democrat-Gazette).
In November 2017, a deer hunter shot a New York woman dead after mistaking her for an animal.
The hunter, identified as 34-year-old Thomas Jadlowski, was not charged in the shooting. However, he had violated state law by hunting after sunset when he killed Rosemary Billquist, 43, who was walking her dogs in a field near the Pennsylvania border around 5:30 p.m.
Jadlowski killed her with a pistol, the Chautauqua County sheriff's office said, according to The Guardian. He apparently claimed that he thought Billquist was a deer when he fired about 200 yards away, according to the New York Post.
After the shot, the hunter heard Billquist's scream and then called 911. She was taken to a hospital in Erie, Pennsylvania, where she later died.
"Hunters have to understand there are other people using trails, using parks in areas where we as sportsmen hunt," Dale Dunkelberger of the New York Department of Environmental Conservation said, according to The Guardian. "In this case…he shouldn't have been out there hunting after sunset. You're done. That's the law."